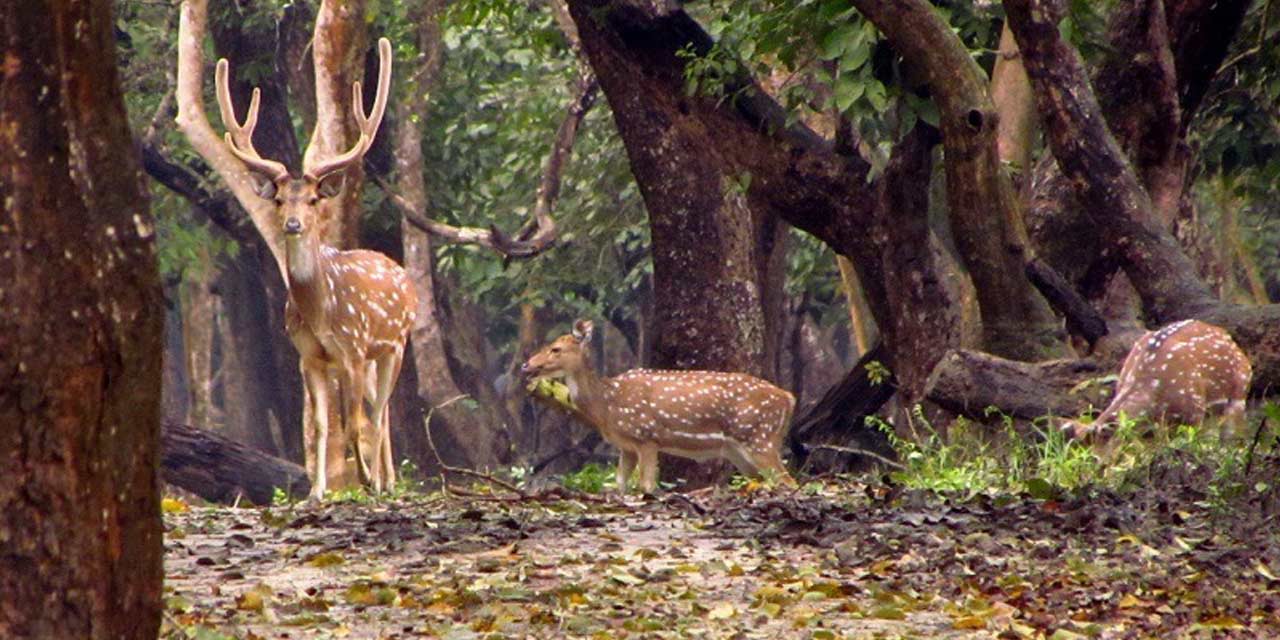 Kaveri Nisargadhama Forest Park Coorg Entry Fee
10 per person for Adults
5 per person for Children
25 for Elephant Ride
100 for Boating
700 - 1000 per Night for Forest Resort Accommodation
Kaveri Nisargadhama Forest Park Coorg Phone
---
Rating:
| 4/5 stars
Based on total 66 reviews
Kaveri Nisargadhama Forest Park Coorg Address: Nisargadhama, Coorg, Karnataka, 571234, India
---
Coorg, boasts of an unprecedented beauty, adventurous terrain and a pleasant climate that promises refreshing days to all its visitors. From waterfalls, viewpoints, lakes and parks to trekking trails and luxurious accommodation, Coorg offers everything that is required for a perfect holiday.
Whether you are opting for coorg honeymoon packages or a general coorg tour package with family and friends, you will be presented with a memorable holiday. There are innumerable places to see in Coorg. Kaveri Nisargadhama Forest Park is one such place that can not be missed when on Coorg tour.
A forest resort on an island, maintained by the forest department of Karnataka, Kaveri Nisargadhama Forest Park is undeniably one of the most beautiful and enjoyable part of any Coorg tour packages.
Formed by the main river of the region, River Kaveri, it is surrounded by dense forest. A popular weekend getaway in itself, it is situated quite close to Kushalnagar, with just 3 km of distance between them.
Established in 1989, it has been attracting tourists since decades now. Spread over an area of 64 acres, it presents an alluring natural setting where tourists can admire the sight of River Kaveri flowing gloriously through the dense forest, hear birds chirping, look at the star-studded clear sky at night and wake up with soft rays of sun in morning.
It presents an excellent opportunity for tourists to have a close interaction with nature. Visitors can enter the reserve through the new hanging bridge, which is not to be confused with the old hanging bridge which is no longer functional.
When at Nisargadhama Forest, you will find a wide variety of things to do and see. Elephant ride is something that adults and kids both will enjoy. There is also a deer park and rabbit park that one can visit.
The view of River Kaveri is also something that tourists must stop by and notice, capture in their cameras, and cherish forever. The view, especially from the hanging bridge, is breathtaking.
The water in the river here is quite shallow. Hence, if interested tourists can even cross the river on foot, letting its cold fresh water refresh them.
Although the old hanging bridge has been replaced by the new hanging bridge and isn't functional now, it is still a popular tourist attraction.
If interested, tourists can also hire guides who are readily available at the Kaveri Nisargadhama Forest Park. Apart from that one can also seek help from forest department officials who will also offer guidance about the surrounding areas and directions to various places.
Stay at Kaveri Nisargadhama Forest Park
The aspect which makes a visit to Kaveri Nisargadhama Forest Park incomparable to any other is the facility of stay here. The forest department at Kaveri Nisargadhama runs a river-side guest house and treetop cottages made up of bamboo.
With River Kaveri flowing by its sides and surrounded by refreshing greenery of the forest, these cottages create an ideal accommodation for everyone. For booking these, tourists are required to either contact the office of the conservator of forests, Kodagu circle or office of the deputy conservator of forests, Madikeri.
The tariff for cottages range from Rs.700 to Rs.1000 for a single night stay. During the stay, tourists can enjoy activities like boating and elephant rides or nature walks amid the mesmerising scenic beauty.
Places to visit near Kaveri Nisargadhama Forest Park
There are many interesting places to see near Kaveri Nisargadhama Forest Park. The famous Abbey Falls and Bylakuppe Tibetan Settlement are situated quite close by, so do club the visit with all these sightseeing places as well. Some of the other places to visit are Kanive, Suntikoppa, Dubare Elephant camp, Kushalnagar and Mandalpatti.
Things to do at Kaveri Nisargadhama Forest Park
Enjoy an elephant ride
Go for a boat ride in the Kaveri river
Click photographs posing with birds at the Bird park
Watch deers up close at the Deer park
Try zip lining and other adventurous activities
Children can play at the children's park
Relish mouth watering snacks at the food court
Timings and Entry Fee at Kaveri Nisargadhama Forest Park
The opening timings of Kaveri Nisargadhama Forest Park are from 9 in morning to 5 in evening. It is open on all days of the week.
Kaveri Nisargadhama Forest Park entry is minimal and can be afforded by all. The entry fee for adults is Rs.10 per person while for children it is Rs.5 per person.
Tourists are required to pay extra for activities inside the park. For elephant ride, the charges are Rs.25 per person. The charges for boating is Rs.100.
These fees sometimes vary with the season as well. And for those looking for accomodation, there are stay facilities within the rates of Rs.700-Rs.1000 per night.
It takes around 6-8 hours of time if you are planning for a one day picnic to Kaveri Nisargadhama Forest Park. For those planning to stay in the forest guest house, a minimum of two days is ideal.
Best time to visit Kaveri Nisargadhama Forest Park
The best time to visit Kaveri Nisargadhama Forest is between the months of October and May. Although summer starts from March to May, the lush greenery of forest and the resulting coolness of the atmosphere makes it ideal to visit.
During winter months, the temperature drops to a considerable degree, making the forest quite cold to stay in. During monsoon season too, not many tourists visit the forest, owing to moderate and sometimes heavy rainfall. Although, the forest is at best during the rainy season when the trees and plants appear fresher and much greener.
How to reach Kaveri Nisargadhama Forest Park
Kaveri Nisargadhama Forest Park is located at a distance of around 30 km from Madikeri town. Madikeri is connected well to the rest of the cities and towns such as Mangalore, Bangalore, Mysore and coimbatore.
From Mysore, Kaveri Nisargadhama Forest Park is around 70 km away. Mysore railway station is the nearest railhead to Kaveri Nisargadhama.
Kaveri Nisargadhama Forest Park is located quite close to Kushalnagar, which is only 3 km away. ALmost all the buses that go to Madikeri from Kushalnagar, stop at the highway near the forest.
From the bus stand, it takes around 15 minutes for tourists to reach the forest park. It is located on the Mysore-Madikeri Highway. Tourists can also hire a taxi and travel directly to Kaveri Nisargadhama Forest Park.
Location Map for Kaveri Nisargadhama Forest Park Coorg