The hill station Coorg is like a blessing from nature to we humans, letting us to snuggle and relax in utmost serenity. Also known as Madikeri, Coorg is fittingly called as the Scotland of India. Presenting a setting which is nothing less than perfect, this hill station in South Karnataka allures every travel lover. 1 Day Coorg tour is suitable for all, irrespective of whether you are travelling with family of friends or just alone.
Coorg is ideal for adventure lovers too. Activities like trekking, mountain climbing, river rafting, jungle safaris and biking are quite popular here. Bird watching, angling, golfing are few other activities that tourists can engage themselves in.
Although an enchanting destination, a tour to Coorg is enjoyable only when you have organised it perfectly. If you find planning a trip as difficult as Hercules task then you can reach us and we will make the travelling much easier and comfortable for you. We at Holidays DNA offer exciting range of Coorg local sightseeing tour packages, which suits everyone's travel expectations as well as wallets.
One of the most exciting Coorg tour packages from our varied range is the 1 Day Coorg Tour Packages. This tour package is suitable for everyone who wants to have a day full of fun and laughter whilst exploring the beauty of Coorg.
If you have limited number of days of your Coorg tour or just looking for a weekend getaway to Coorg, then select our 1 day Coorg tour package. With this tour package, you will not only save time but also have wholesome experience of the hill station without having to worry about extra leaves.
Along with 1 Day Coorg city tour packages, we also offer various other kinds of Coorg tour packages. Whether you are travelling for 2 days or looking for a 7 night trip, a family tour package or an exclusive Coorg Honeymoon package, you will find many suitable choices at Holidays DNA. Our Coorg tour packages have been designed keeping travellers' requirements in mind. Hence, you can leave all worries back home and embark on a memorable trip with us.
Some of the popular sightseeing places to visit with our 1 Day Coorg Tour Packages are: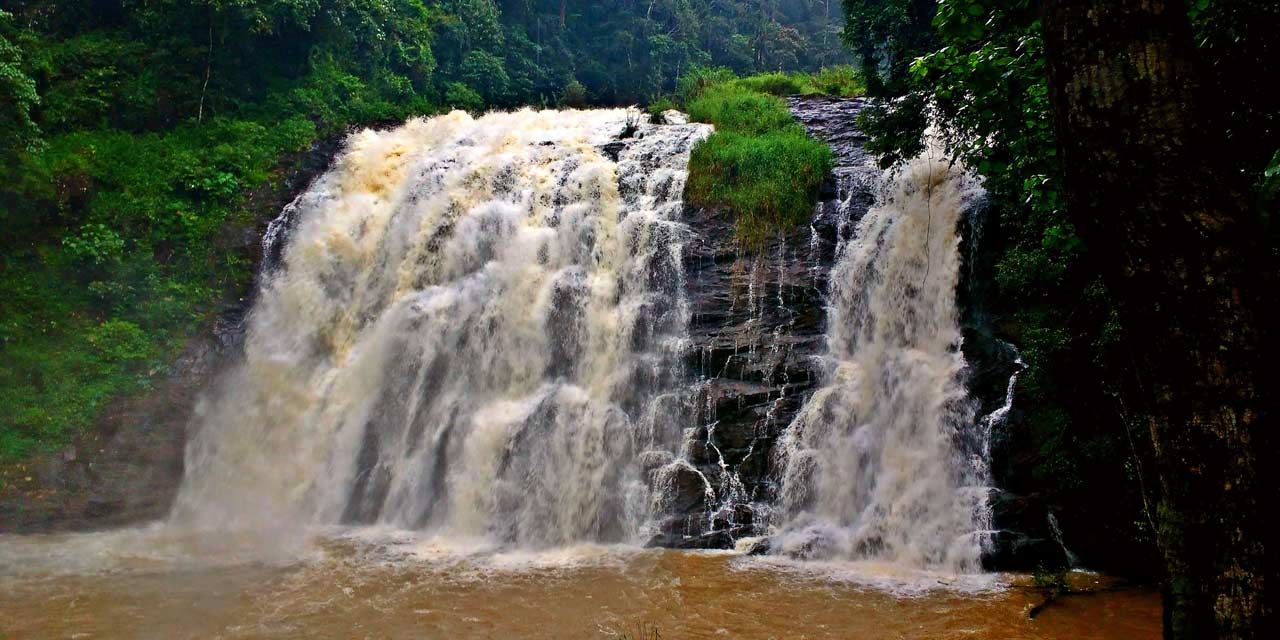 Located one km away from the Madikeri town, this waterfall is one of the most popular sightseeing places in Coorg. Famous also as a picnic spot, it is nestled amid the aromatic coffee and spice plantations. View of Abbey Falls from hanging bridge is worth capturing.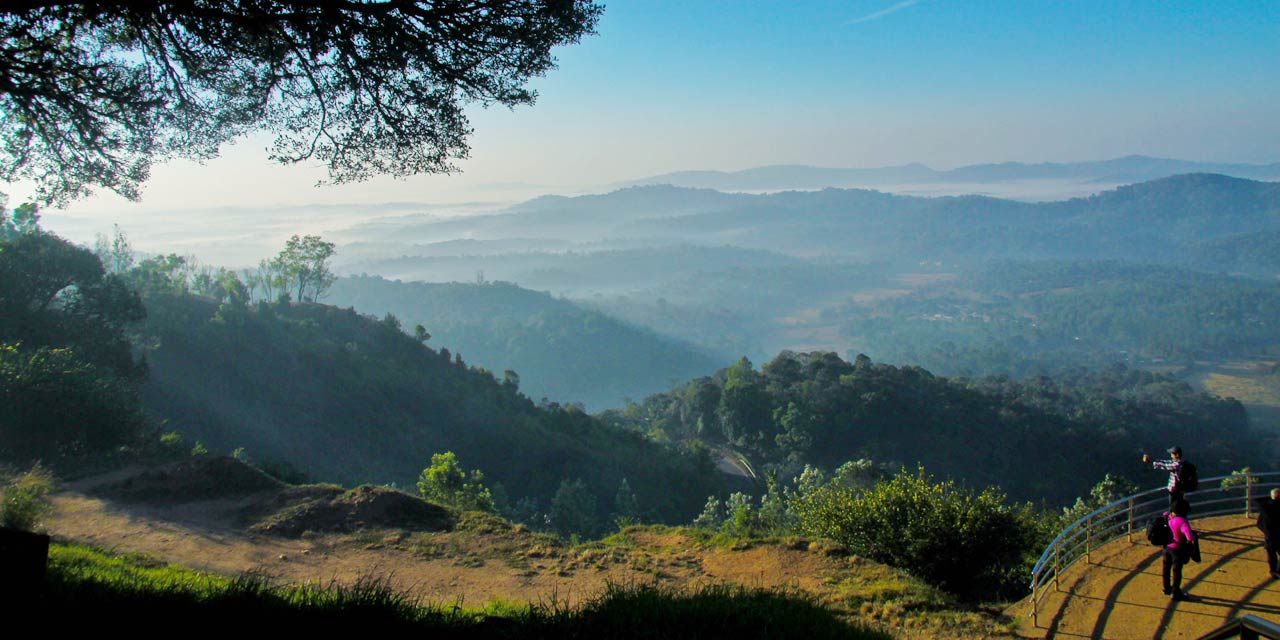 As the name suggests, it used to be the place where Kings with their better halves used to have a tranquil evening. The view of the mountains, lush green landscape, beautiful park, toy train and a perfect trek for walking makes this place a must visit.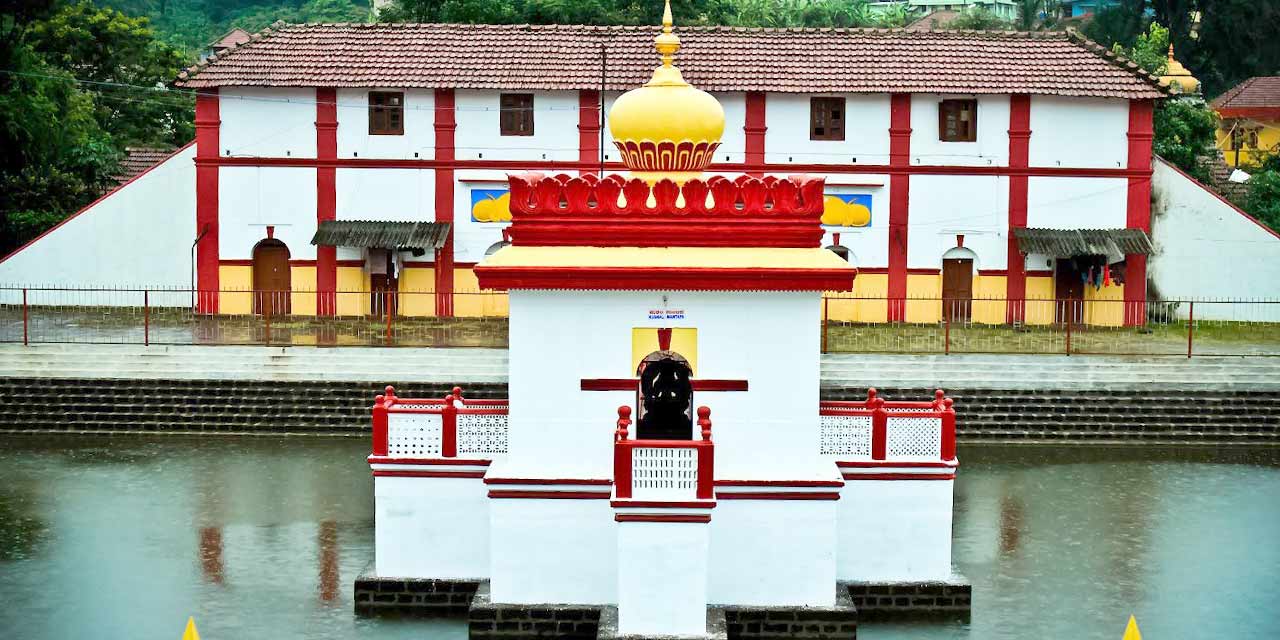 Built in 1820 by Linga Rajendra, Omkareshwara Temple is dedicated to Lord Shiva. This temple is also known for its stunning architecture. The temple boasts a beautiful amalgamation of both Islamic and Gothic architectural style.
Also known as Raja's Tomb, these are tombs of King Virarajendra, Linga Rajendra and one of the court priests. Built in 18th century, it presents an impressive architecture and a breathtaking view of the town.
Built in the year 1814 by Linga Rajendra Wodeyar II, this place is one of the most important architecture in Coorg. As you enjoy your 1 day Coorg tour packages, you can pay a visit here as well.
First constructed by Mudduraja in 17th century, this fort stands as one of the most crucial representation of Coorg history. It was rebuilt by Tipu Sultan. At the north eastern corner of the entrance of the fort, two life size elephants have been placed. A church in the south east corner is also worth exploring.
Dubare Elephant Camp, Bhagamandala, Golden Temple, Bylakuppe Tibetan Settlement, Nisargadhama and Talacauvery are some of the other tourist attractions in Coorg that are worth visiting if time permits.
Best time to visit Coorg
Although Coorg enjoys a pleasant environment throughout the year, the best time to visit Coorg is before or post monsoon season. However, for those who love rains and would like to see the vast expanse of greenery getting livelier, visiting in monsoon will be the ideal choice. The hill station receives maximum number of tourists from the month of October to May as well as from June to September.
Best Way to Reach Coorg
As there in no airport in Coorg one has to travel to the nearest airport which is the Mangalore airport and the Bangalore airport. From there tourists can travel by road.
There is no railway station in Coorg. So tourists who are travelling by train need to get down at either Mysore or Mangalore junction. These two are the nearest railway stations to Coorg.
The best way to travel to Coorg is via road. It is well connected by road through various private and government run buses. Hire a taxi or self-driving is also another good option to reach Coorg.