Bangalore, Mysore, Coorg, and Wayanad make for a great vacation experience in Southern India. You can break away from the routine and monotony of life by booking our Bangalore Mysore Coorg Wayanad Tour Packages.
We at "Holidays DNA" at www.coorgtourism.co.in offer a wide variety of Bangalore Mysore Coorg Wayanad Tour Packages. We provide customized packages that are tailored to suit your needs and budget.
Our "Bangalore Mysore Coorg Wayanad Tour Packages" include the best of all four cities. With our packages, you can experience the cosmopolitan charm of Bangalore, the history of Mysore, the natural abundance of Coorg, and the vibrance of Wayanad.
Our team assists you 24/7 to help you pick the most comfortable travel and accommodation options. We offer Bangalore Mysore Coorg Wayanad Tour Packages from many other locations across India, including major cities like Mumbai, Delhi, Hyderabad, Chennai, etc.
Popular Sightseeing Places in Wayanad that can be visited with this package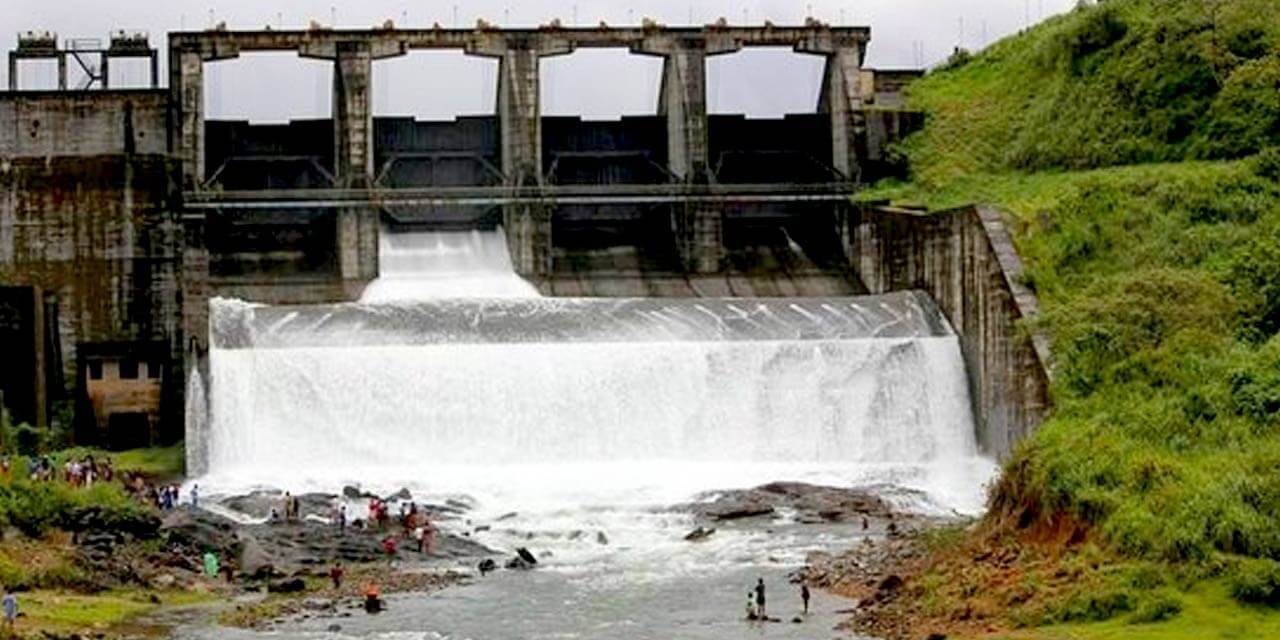 Banasura Dam, constructed on Banasura Lake, is an engineering marvel. It is the country's largest earthen dam built using massive stones and boulders. Photography enthusiasts can capture breathtaking views of the surrounding hills and valleys from the dam's reservoir.
You can enjoy a cozy boat ride or take part in adventure activities near the dam. The dam is surrounded by lush greenery, making it an ideal destination for nature lovers.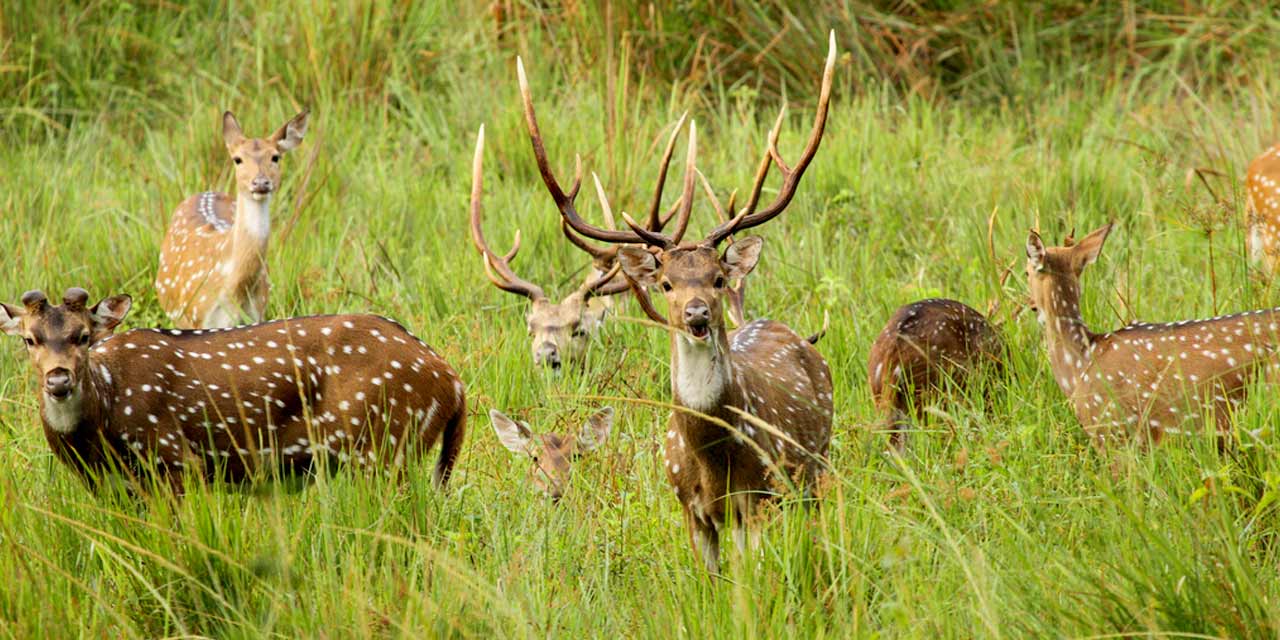 Wayanad Wildlife Sanctuary is an important conservation area that protects and preserves the unique biodiversity of the region. It is home to several endangered species, including the Nilgiri Langur, Malabar Giant Squirrel, and Indian Bison.
You can take a guided tour of the sanctuary to learn more about the various animals and their habitats. The sanctuary also offers opportunities for eco-tourism, including camping and trekking activities.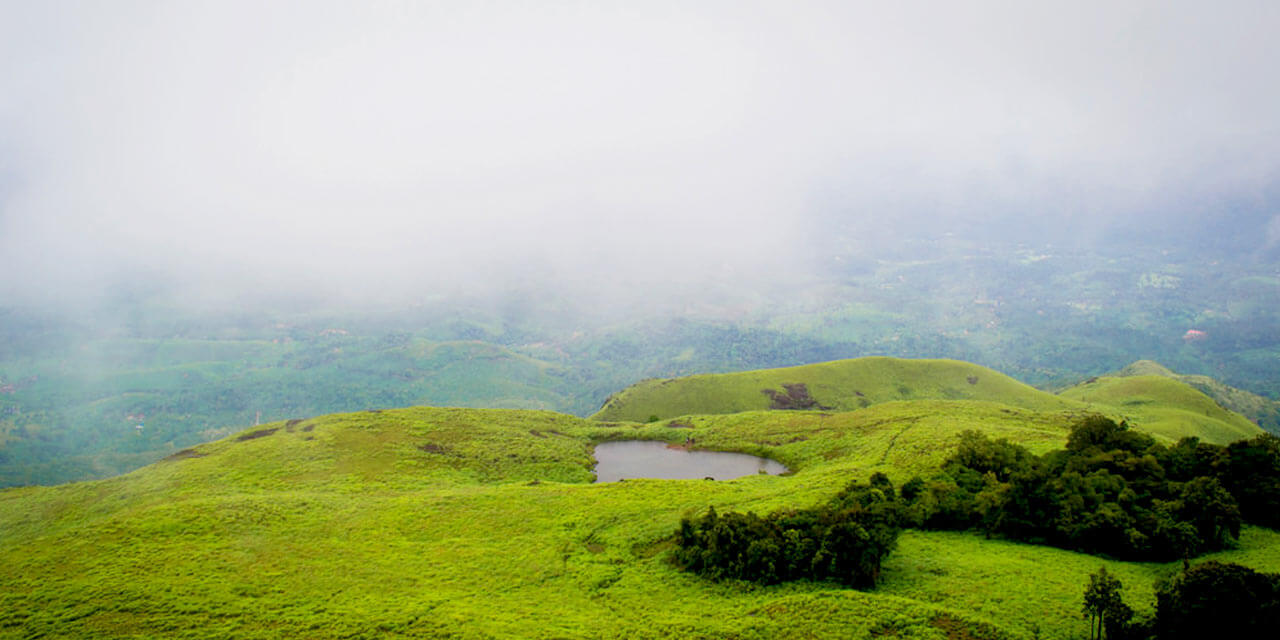 Chembra Peak is the highest peak in Wayanad, offering a challenging trekking experience for adventure enthusiasts. You can enjoy spectacular views of the surrounding hills and valleys from the peak.
Photography lovers can capture the stunning sunrise or sunset from the top. The peak is also home to several endangered species of flora and fauna, making it an excellent destination for nature lovers.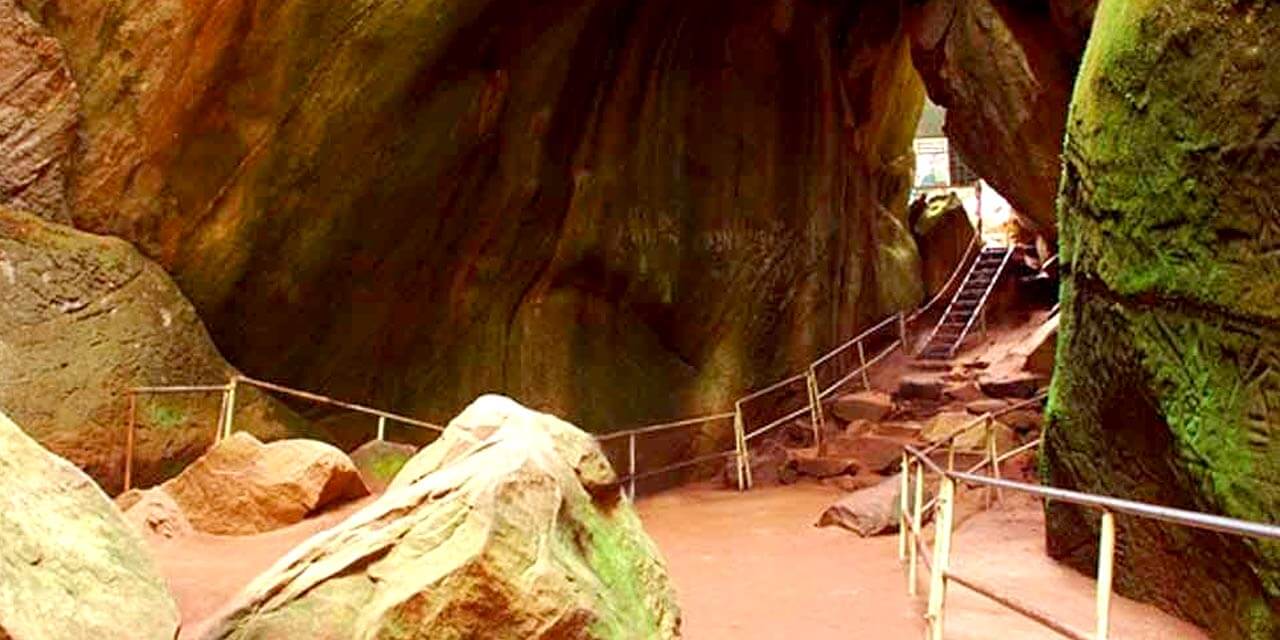 Edakkal Caves is known for its ancient rock art and carvings. As the caves are located on top of Ambukuthi Hills, you need to trek to reach the site. You can enjoy the scenic trek which offers stunning views of the surrounding landscape.
The caves contain several prehistoric carvings and paintings dating back to the Neolithic age and depict scenes from daily life, animals, and human figures.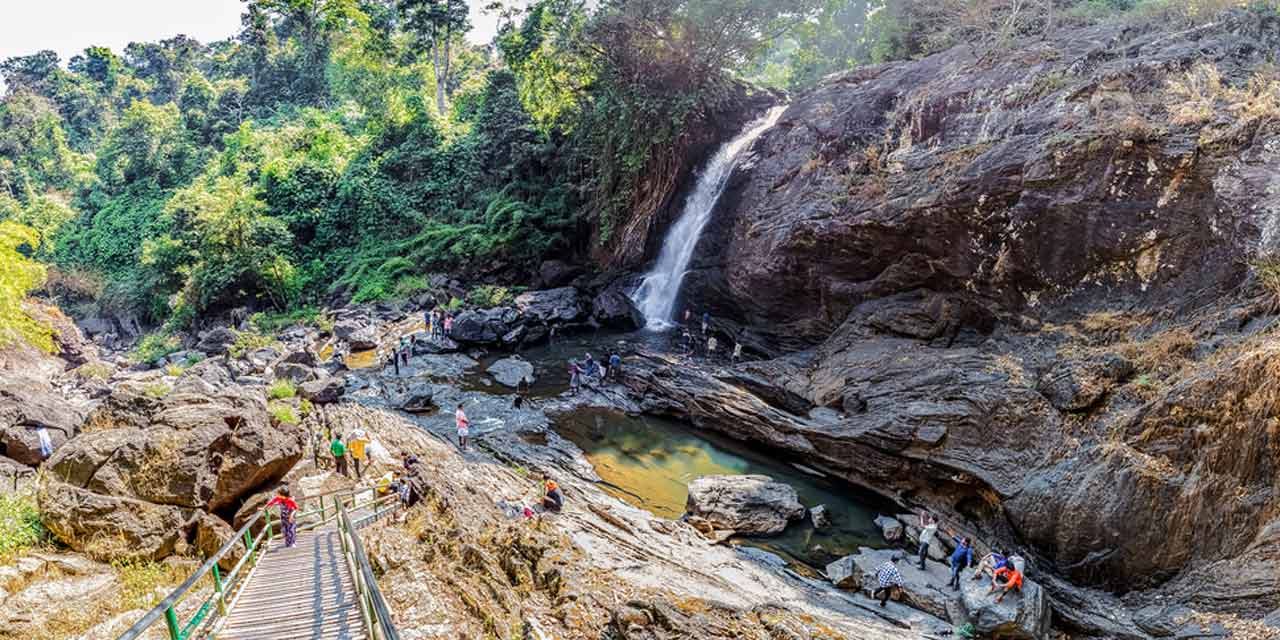 Soochipara Falls is a picturesque tourist spot in Wayanad, located amidst lush green forests. You can enjoy the mesmerizing view of the waterfall from a tree-top hut.
You can also trek down close to the waterfall, which cascades from a height of around 200 m, and witness its raw natural beauty. Rock climbing, river rafting, and swimming are some of the adventure activities you can explore at Soochipara Falls.
Popular Sightseeing Places in Coorg that can be visited with this package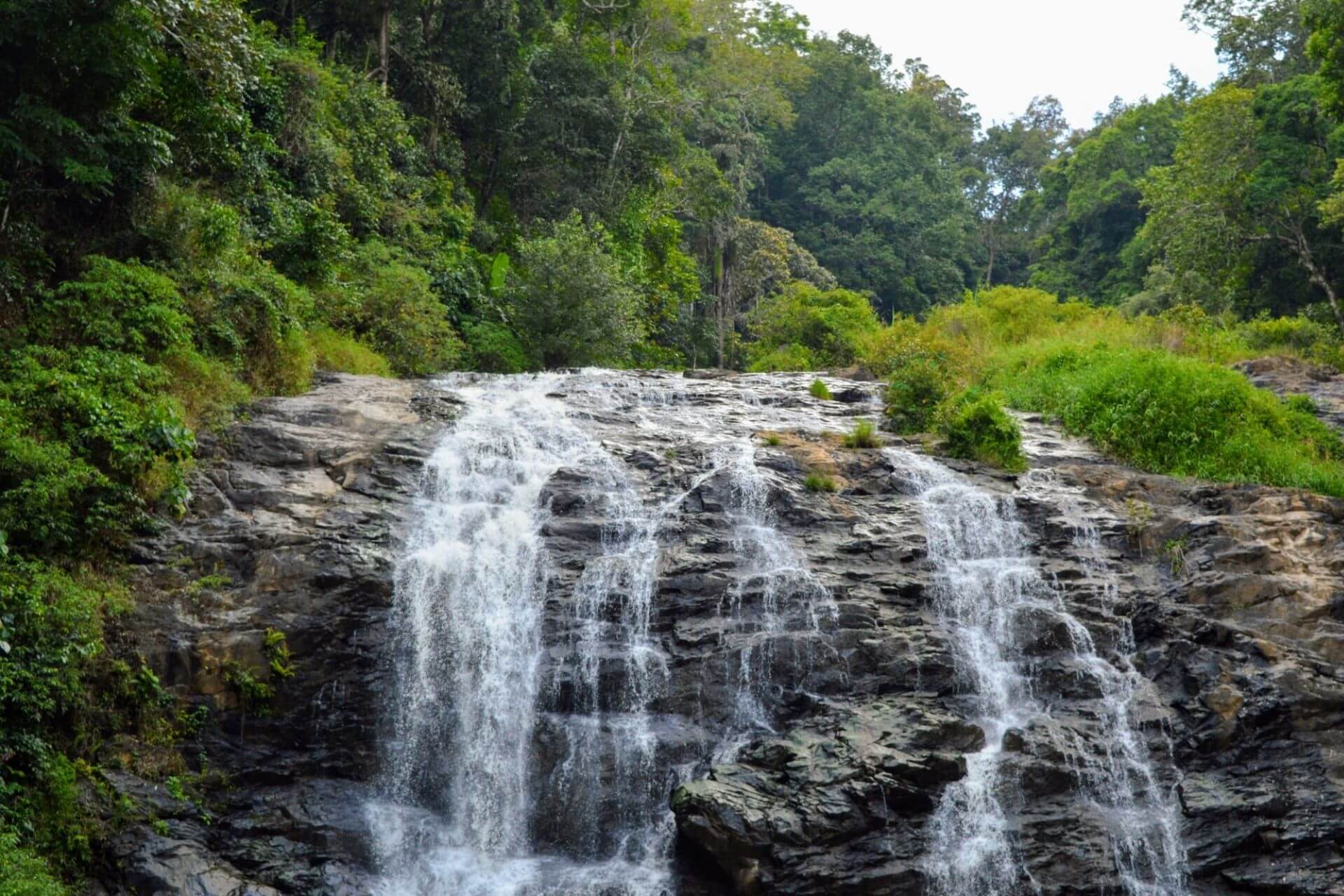 Abbey Falls in Coorg is a natural wonder surrounded by lush forests and home to various native flora and fauna. You can take a guided tour to learn about the unique biodiversity of the area.
The waterfall cascades down from 70 ft, forming a serene pool at its base where you can enjoy a swim. On your way to the falls, you can soak in the aroma of spice and coffee plantations.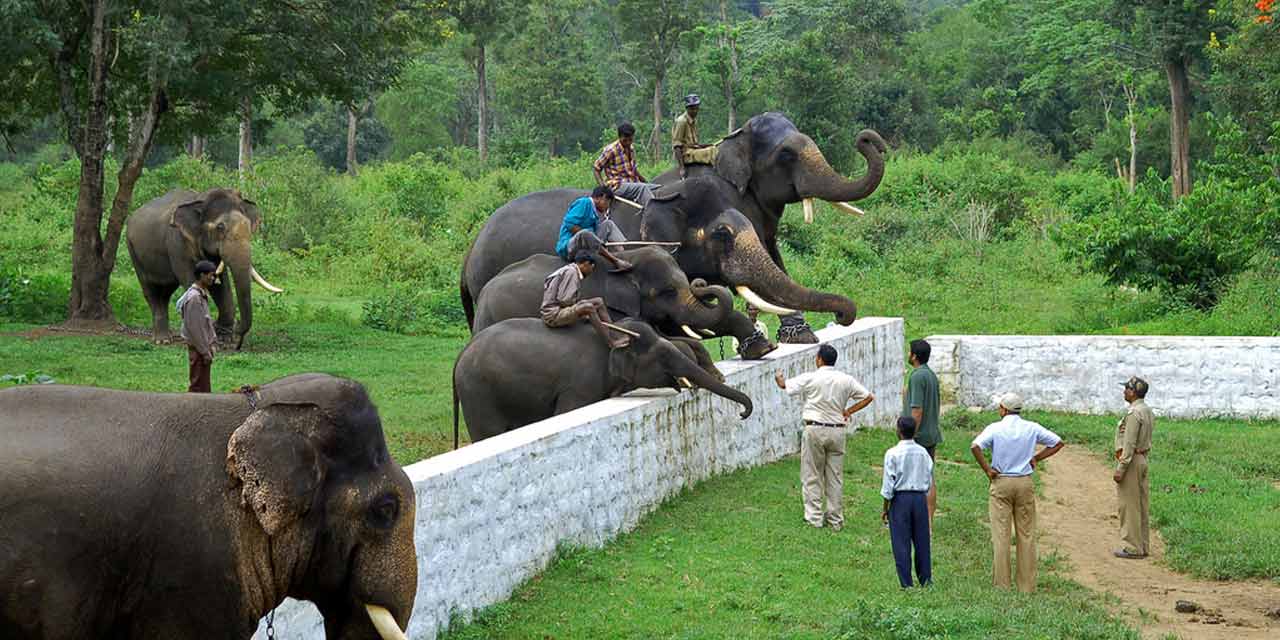 Dubare Elephant Camp provides a natural habitat for rescued elephants. You can learn about elephant conservation efforts by interacting with the trainers at the camp. You will be thrilled to take part in activities like feeding, bathing, and riding the elephants.
At the camp, you can also see a variety of animals like deer, gaurs, and tigers. Other fun activities at the camp include water rafting, nature walks, and jungle safari.
Brahmagiri Wildlife Sanctuary is a famous tourist destination in Coorg renowned for its stunning landscapes and diverse wildlife. The sanctuary houses various animals, including tigers, leopards, deer, and wild boars, along with numerous bird and reptile species.
You can check out the wildlife safaris to explore the sanctuary's rich flora and fauna. Adventure seekers can opt for trekking on different routes with varying levels of difficulty.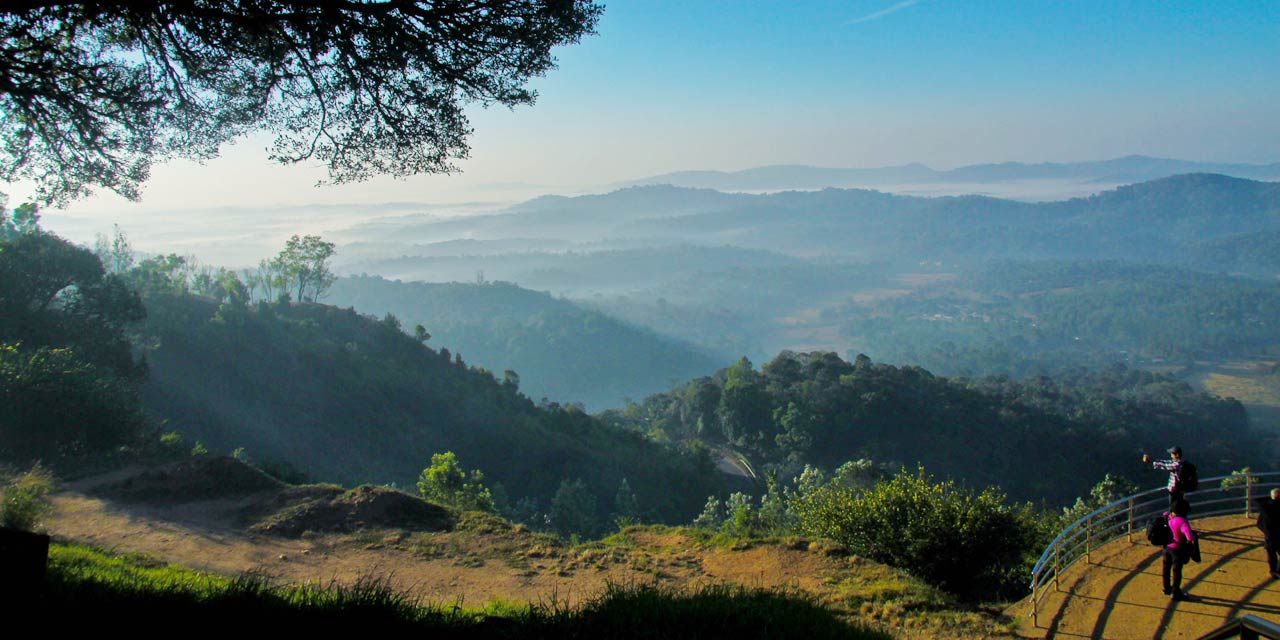 Raja's Seat is a popular tourist spot known for its stunning views of hills and valleys. It has a beautiful garden that was the favorite spot of Kodava kings to watch the sunset and spend time with their queens.
You can stroll through the garden and enjoy panoramic views, particularly during sunset. The musical fountain at Raja Seat is a must-see attraction in the evening.
Madikeri Fort is a historic landmark that reflects the region's rich history and culture. Constructed in the 17th century, it served as a military stronghold for the Kodava dynasty.
The fort is now a popular tourist spot with a museum showcasing exhibits and artifacts related to the region's past. You can explore the fort's impressive architecture and also visit a temple and library on its premises.
Popular Sightseeing Places in Mysore that can be visited with this package

Mysore Palace is a grand palace located in the heart of Mysore. Constructed in the early 20th century by the Wodeyar dynasty, the palace is a stunning example of Indo-Saracenic architecture and features intricate carvings, stunning murals, and beautiful stained-glass windows.
You can explore the palace's opulent halls adorned with gold and precious gems. You will be enthralled by the sound and light show conducted in the palace every evening.

The Chamundeshwari Temple is dedicated to the revered Goddess Chamundeshwari, believed to be an incarnation of the Goddess Durga. You can climb the steps or drive up to the temple located on top of the Chamundi Hills.
The gigantic statues of Lord Nandi and Mahishasura will spellbound you. The breathtaking views of Mysore city from this temple will captivate the interests of photographers and nature lovers.

St. Philomena's Church in Mysore is a 20th-century Neo-Gothic architectural marvel dedicated to Saint Philomena. The grand facade, imposing spires, and stained glass windows depicting Christ's life make it a sight to behold.
You can admire the church interior, which is equally stunning with high ceilings, marble floors, and ornate altars. You must attend the annual feast conducted every year in August with spiritual fervor.

Brindavan Gardens is a beautiful terraced garden spread across 60 acres. It boasts a stunning display of nature's beauty, featuring beautifully manicured fountains, terraces, and hedges.
You must not miss the scintillating light and sound show in the evening. The musical fountain, which is a synchronized display of lights and music, leaves you mesmerized. You can enjoy a boat ride on the serene waters of the Krishna Raja Sagar Dam Reservoir.

Mysore Zoo is spread over an area of 157 acres and is home to a diverse range of wildlife, including tigers, lions, elephants, and various species of birds and reptiles.
One of the top sightseeing places of Mysore, the zoo has several enclosures designed to mimic the animals' natural habitat. You can also visit a butterfly park and a botanical garden showcasing various plants and flowers.
Popular Sightseeing Places in Bangalore that can be visited with this package
Lalbagh Garden boasts an impressive collection of over 1,000 plant species, including some exotic and rare plants. You can visit the Glass House here, which is a replica of London's Crystal Palace and hosts flower shows and other events all year round.
Other highlights include various statues and monuments, including the Lalbagh Rock, which is a massive rock that is over 3,000 million years old.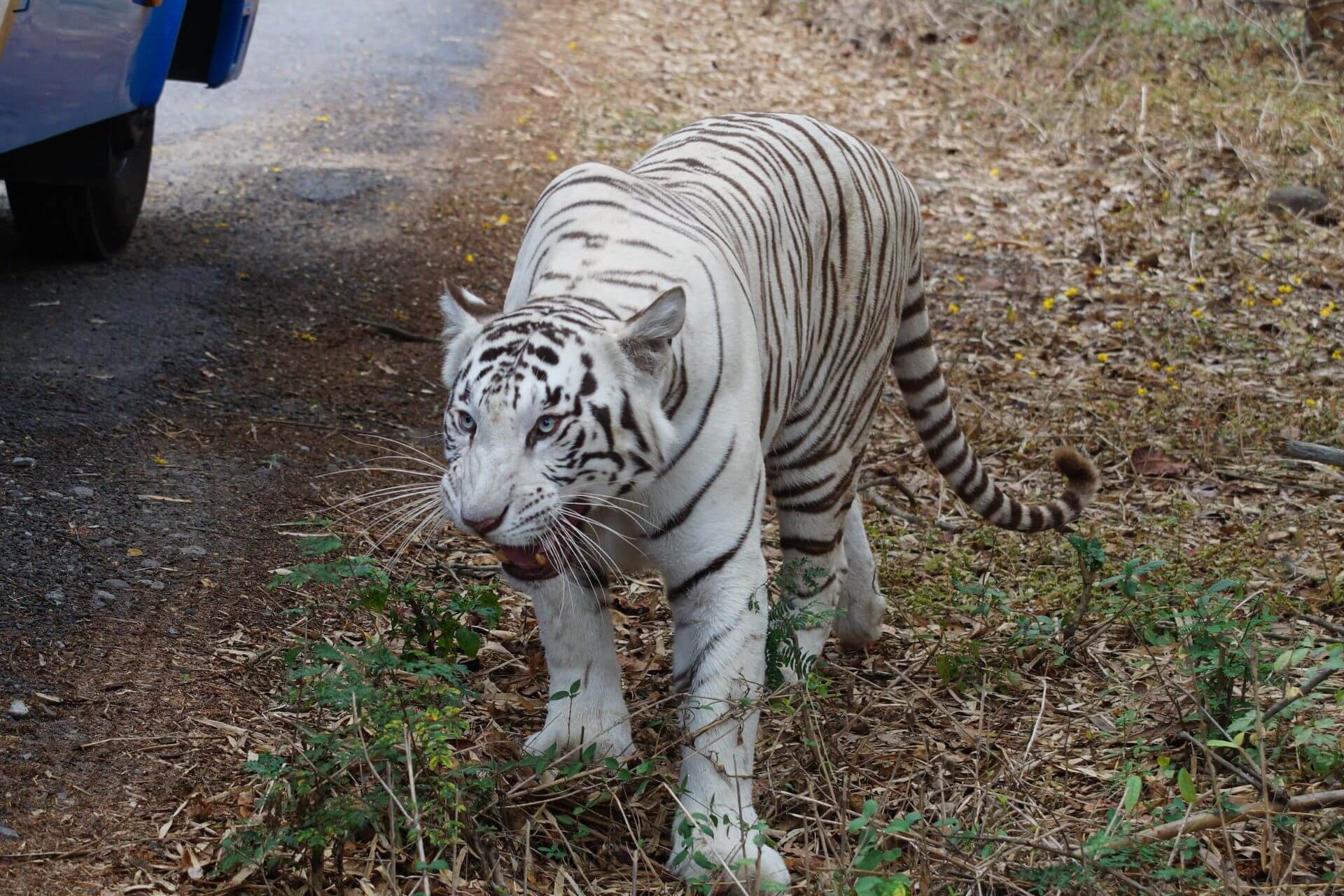 Bannerghatta National Park houses a diverse range of flora and fauna, making it a treat for nature enthusiasts.
The park is home to several species of animals, including tigers, lions, and elephants, that can be seen up close in their natural habitat. You can also check out a butterfly park, an aquarium, and a zoo, within the park's premises.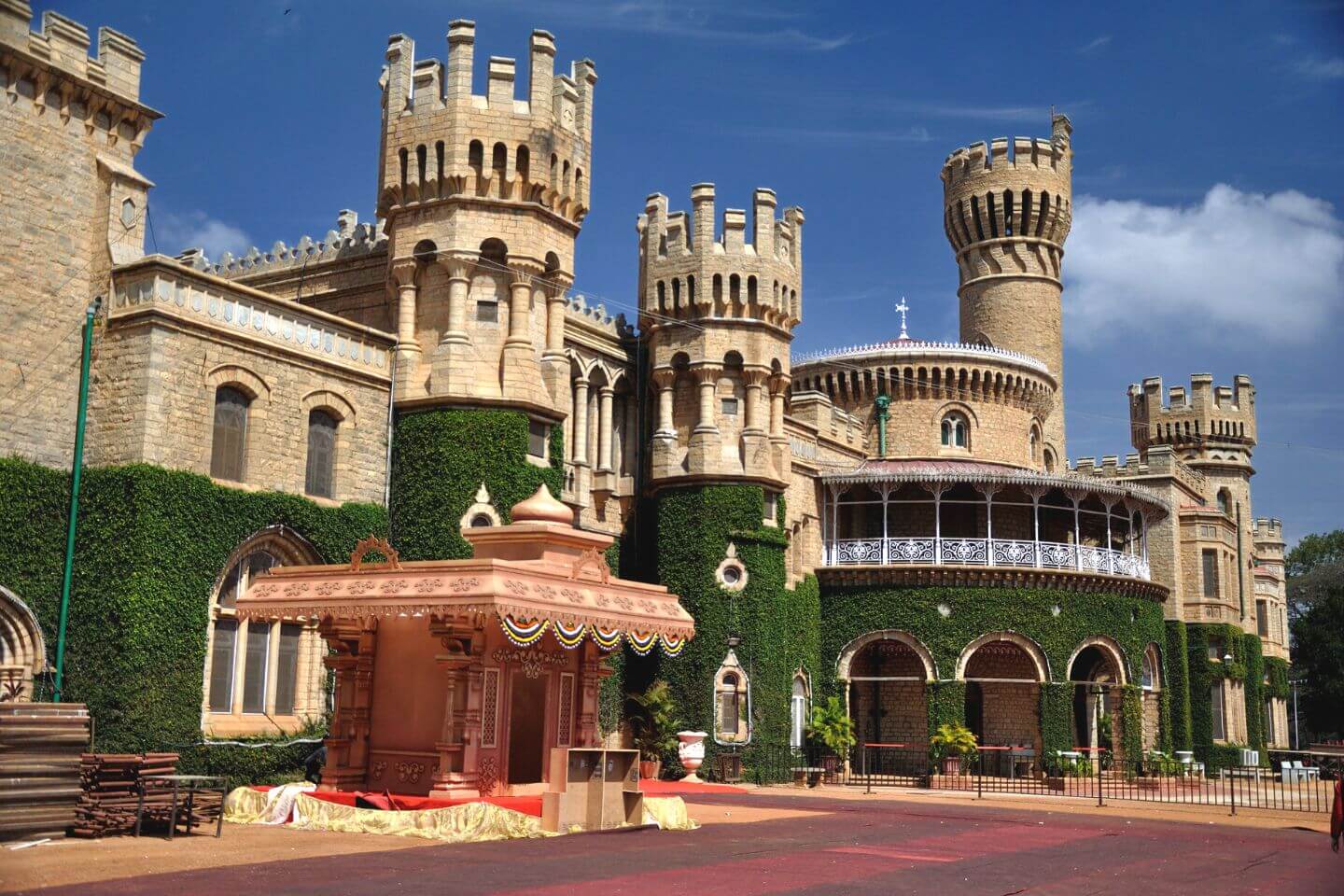 Bangalore Palace was constructed in 1878 by the Wodeyar dynasty. It is an exemplary representation of Tudor-style architecture. The opulent palace interior is adorned with elegant wood carvings, beautiful artwork, and Victorian furniture.
You can admire the sprawling palace grounds which boast lush greenery and a beautiful garden. You can enjoy a fascinating sound and light show at night, showcasing the palace's interesting history.
Cubbon Park is a famous tourist attraction in Bangalore known for its verdant greenery and peaceful ambiance. The park covers a massive area of over 300 acres and is home to an extensive range of plants, trees, and shrubs, making it an ideal place for nature enthusiasts.
You must check out one of the largest aquariums in the country here. Children will enjoy the toy train ride around the park.

Jawaharlal Nehru Planetarium is a prominent attraction among children and science enthusiasts in the city. You can view a range of exhibitions, displays, and interactive sessions that educate and entertain visitors of all ages.
The main attraction is the sky theater, which takes you on a virtual journey through the cosmos. You can also witness an impressive collection of instruments, models, and artifacts related to astronomy.