Bangalore, Coorg, and Ooty are an exciting mix of heritage, natural beauty, and thrill. These three cities represent some of the most loved holiday destinations in South India. Bangalore is known for its bustling city life, Coorg for its lush green plantations and spice gardens, and Ooty for its scenic beauty and cool climate. Our Bangalore Coorg Ooty tour packages offer a perfect mix of fun, adventure, and relaxation.
We at "Holidays DNA" at www.coorgtourism.co.in have designed Bangalore Coorg Ooty tour packages by handpicking the best places to visit and activities to do in each of these three cities.
Our "Bangalore Coorg Ooty tour packages" are ideal for friends, couples, families with kids, and even solo travelers. You will get to explore some of the major historical monuments and tourist attractions at the three destinations. The packages are crafted to meet the needs of all types of travelers, from nature lovers to shoppers, adventure enthusiasts, and history buffs.
You can also enjoy activities such as cycling, trekking, plantation visits, and campfire sessions. We offer you a chance to relax and unwind in the peaceful environs of these three cities while enjoying the mesmerizing views they behold. You can also enjoy delicious local cuisine, try your hand at shopping at local markets, or explore art galleries and museums.
Our team of knowledgeable and experienced guides will ensure that you have a memorable vacation experience. We offer Bangalore Coorg Ooty tour packages from several locations across the country. These include all the major cities such as Delhi, Mumbai, Hyderabad, Mysore, Chennai, etc.
Popular Sightseeing Places in Ooty that can be visited with this package

Popularly known as the "Toy Train '' among children, the Nilgiri Mountain Railway is a 1000 mm long meter-gauge railway line. You will be spellbound by the 5-hour journey from Mettupalayam to Ooty, which winds through beautiful meadows, woodlands, and hills.
Built by the British government in 1908, the steam locomotive stops at some of the most beautiful locales en route, including Coonoor, Lovedale, and Wellington. It was named a World Heritage Site by UNESCO in 2005.

Ooty Lake, located 2 km from Ooty City, was created in 1824 and had a surface area of 65 acres. With Eucalyptus trees and lush greenery surrounding the lake, you can enjoy beautiful views of the exotic Nilgiri mountain ranges.
You can rent a boat of your choice, from paddle boats, row boats, and motorboats for enjoying a serene ride across the lake. Kids can enjoy a fun ride around the lake on a miniature train.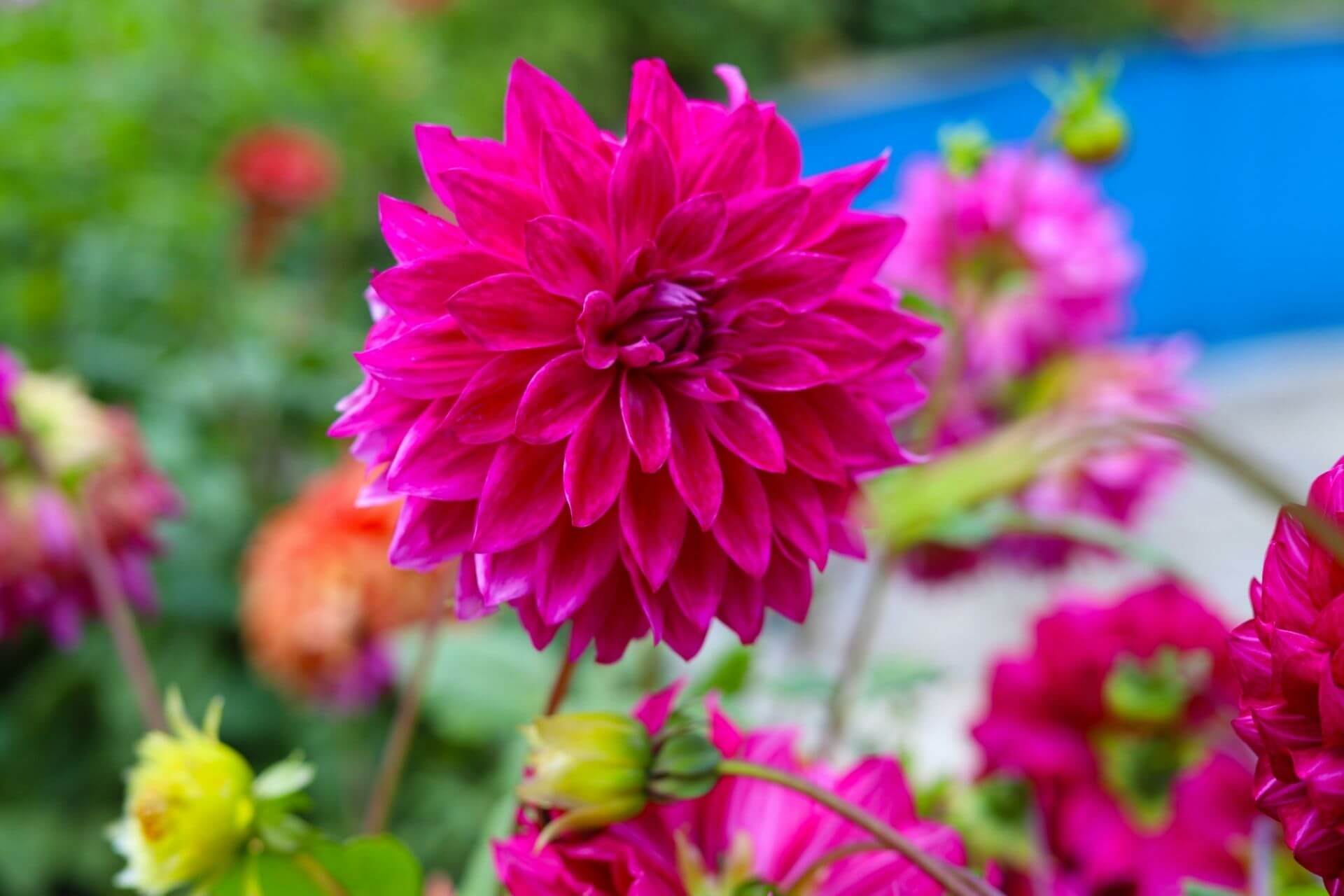 Ooty Botanical Gardens, which covers 55 acres, is a well-liked tourist destination in Ooty. The Horticultural Department is in charge of maintaining the gardens, which are divided into five segments.
The New Garden contains a rose garden and natural ponds, while the Lower Garden has 127 different varieties of ferns. You can also view beautiful flowering plants in the Italian Garden, Conservatory, and Nurseries. You must check out Toda Hill and Fossil Tree, the main attractions here.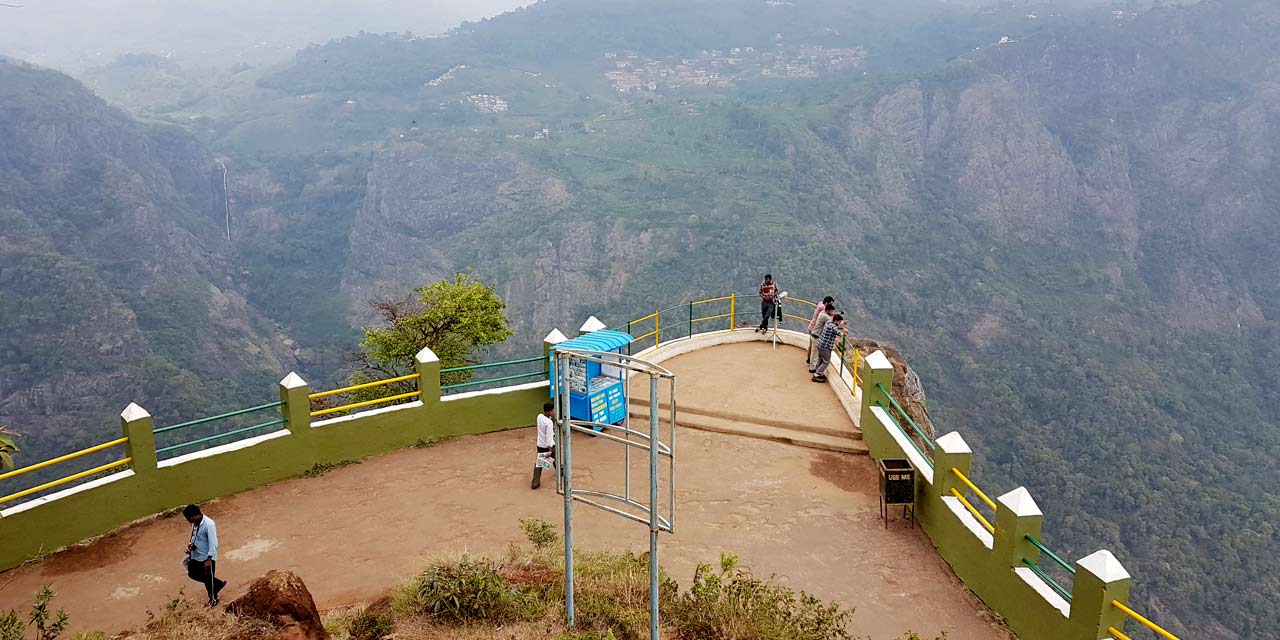 Dolphin's Nose is located at a height of 1,500 m above sea level. One of the most popular tourist attractions in Ooty, this enormous rock has a peak with a tip resembling the nose of a dolphin.
You can enjoy the drive to this viewpoint through narrow roads with hairpin bends. Nature and photography lovers will be spellbound by the enormous canyons around the viewpoint and the mesmerizing view of Catherine Falls.

Kalhatti Falls, also known as "Bird Watcher's Paradise," is a great spot for witnessing some rare birds. You will be mesmerized by the sight of the waterfall that cascades down from a considerably elevated height of 400 ft.
The water from the falls flows into a beautiful lake, where you can see elephants quenching their thirst. Wildlife enthusiasts can spot a variety of animals, including Spotted Deer, Sambars, Wild Dogs, Wild Buffaloes, and Panthers, in the surroundings of Kalhatti Falls.
Popular Sightseeing Places in Coorg that can be visited with this package
In the 17th century, King Muddu Raja ordered the construction of the Madikeri Fort, which is now one of the most popular tourist destinations in Coorg. You can admire the architecture of the fort, which reflects a rich historical and cultural background.
Currently, the fort holds a museum with unique collections and artifacts pertaining to the Kodava people. You can see life-size elephants at the entrance, and inside the fort, you can view a Ganapathi temple, a Gothic-style church, and a public library.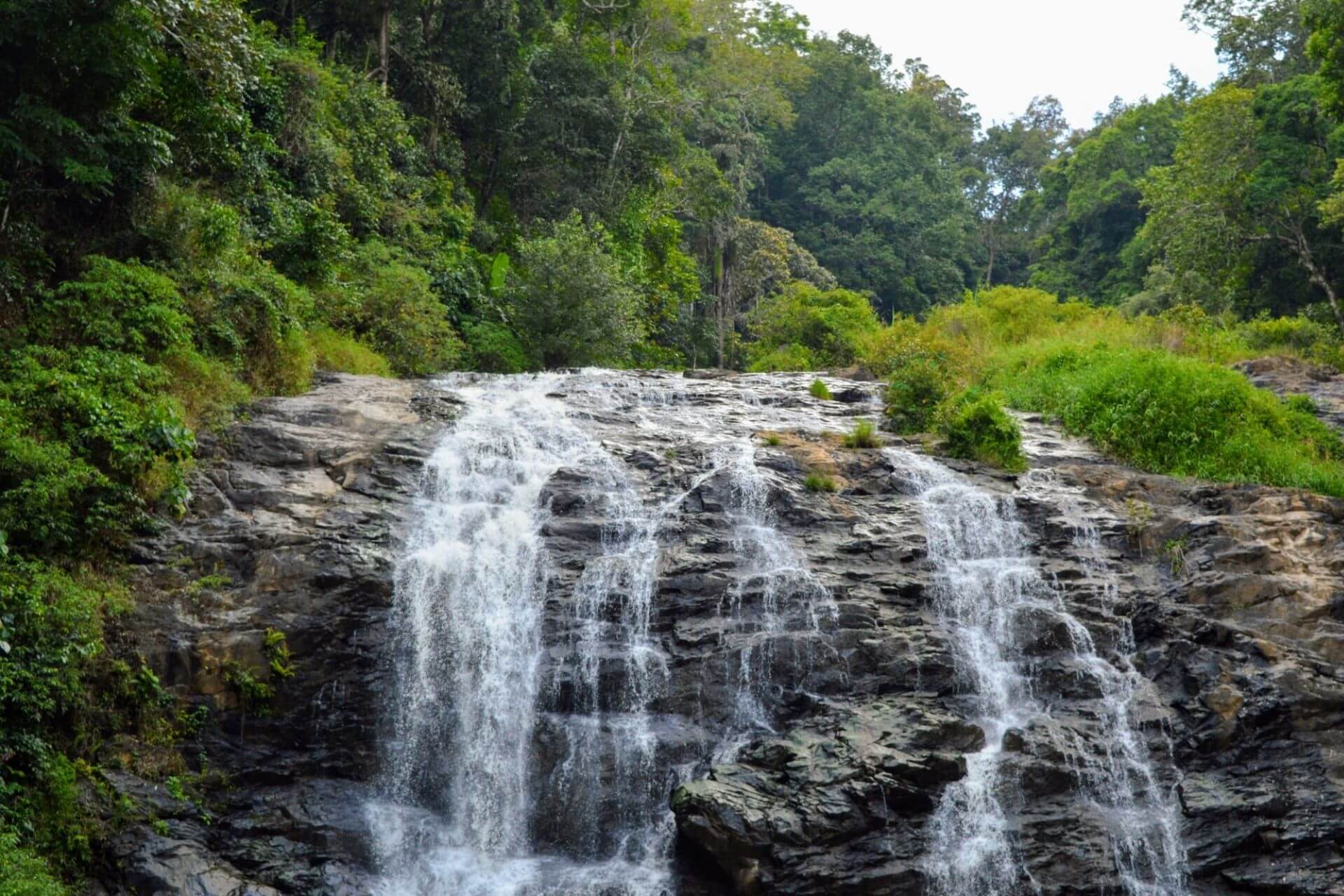 Abbey Falls, also known as Abbi Falls, is a beautiful waterfall located in Coorg's Western Ghats mountains. You can soak in the aroma of the coffee estates and spice farms that surround the waterfall.
You can enjoy magnificent views of the falls from the hanging bridge that has been built over the gorge. On the opposite side of the bridge, there is a Kali Mata temple that should not be missed. A great time to visit the falls is post-monsoon.
Brahmagiri Wildlife Sanctuary, covering an area of 181 sq km, is located in the Brahmagiri Hills. You can observe a wide variety of flora and fauna at the sanctuary, including animals like the Lion-tailed Macaque, Elephant, Gaur, Tiger, Sambar, and Spotted Deer.
The sanctuary is also home to many reptiles, including the Python and King Cobra, and some interesting bird species like the Malabar Trogon, Black Bulbul, and Emerald Dove. You must take the jungle safari to soak in nature's beauty and spot the enthralling wildlife.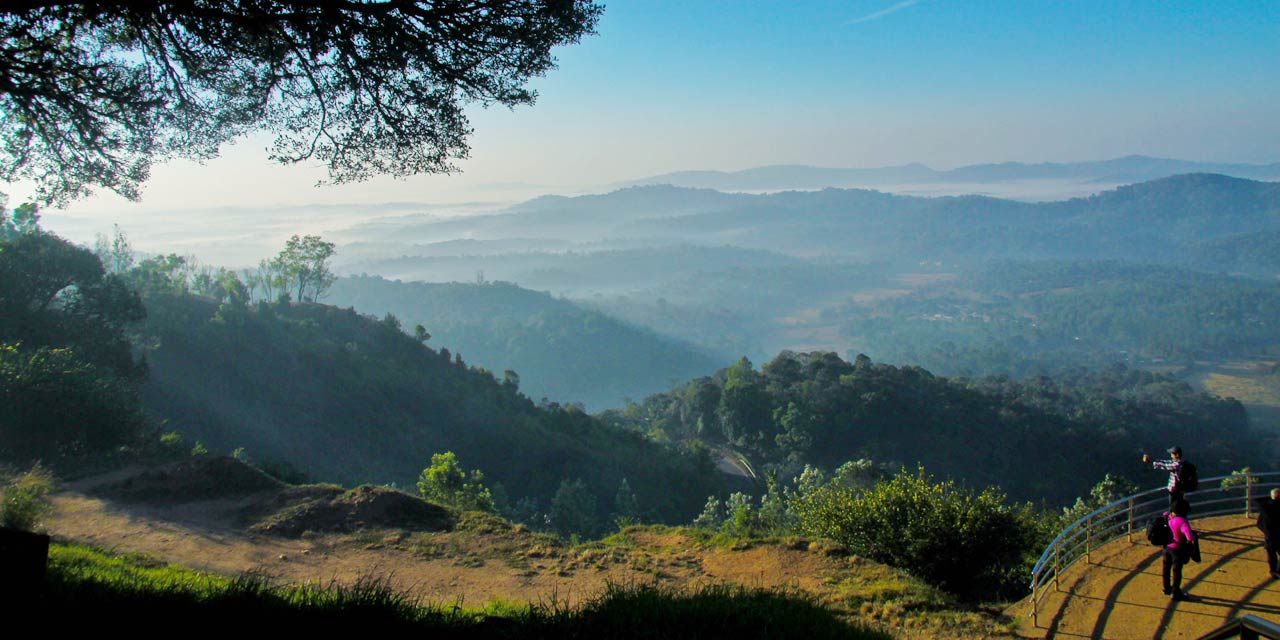 Raja's Seat is a must-visit destination to enjoy nature and unwind. It used to be a preferred spot for the Kings of Coorg to relax and enjoy the sunset. You can enjoy a family picnic amidst the peaceful setting and breathtaking views of the surrounding valleys.
Photography enthusiasts will be thrilled to capture the captivating sunrise and sunset views. There is a park with a children's amusement area, making it the ideal location for a family outing.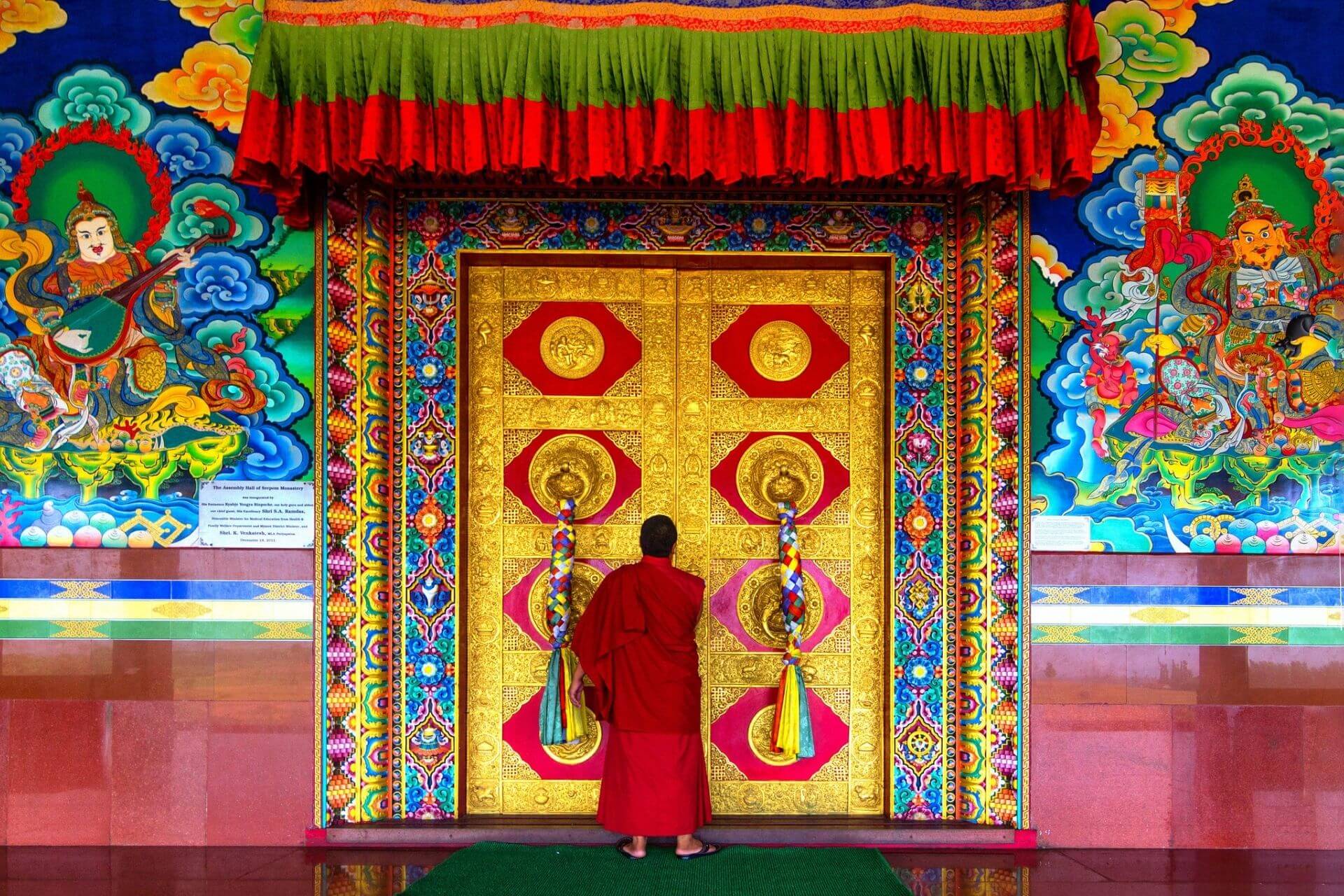 Namdroling Nyingmapa Monastery is the world's biggest teaching institution for the Nyingma lineage of Tibetan Buddhism. The monastery complex is adorned with an enormous golden statue of Buddha in the prayer hall, beautiful Tibetan thangka paintings across the temple walls, and an exquisite garden.
This place is the residence of more than 5000 monks and nuns. Outside the monastery, there is a market complex that is mainly run by Tibetans and offers a wide range of souvenirs, including Thangka paintings and handicrafts.
Popular Sightseeing Places in Bangalore that can be visited with this package
Bangalore's Lalbagh Botanical Garden is a renowned hub for botanical art, scientific plant research, and plant conservation. A 240-acre area in the center of the town, it includes around 1,854 plant species and is a paradise for all nature enthusiasts.
You can view the famous Lal Bagh Rock, which is more than 3000 million years old. The garden is a must-visit for bird watchers as it is home to a variety of birds, including Myna, Parakeets, Crows, and Brahminy Kites.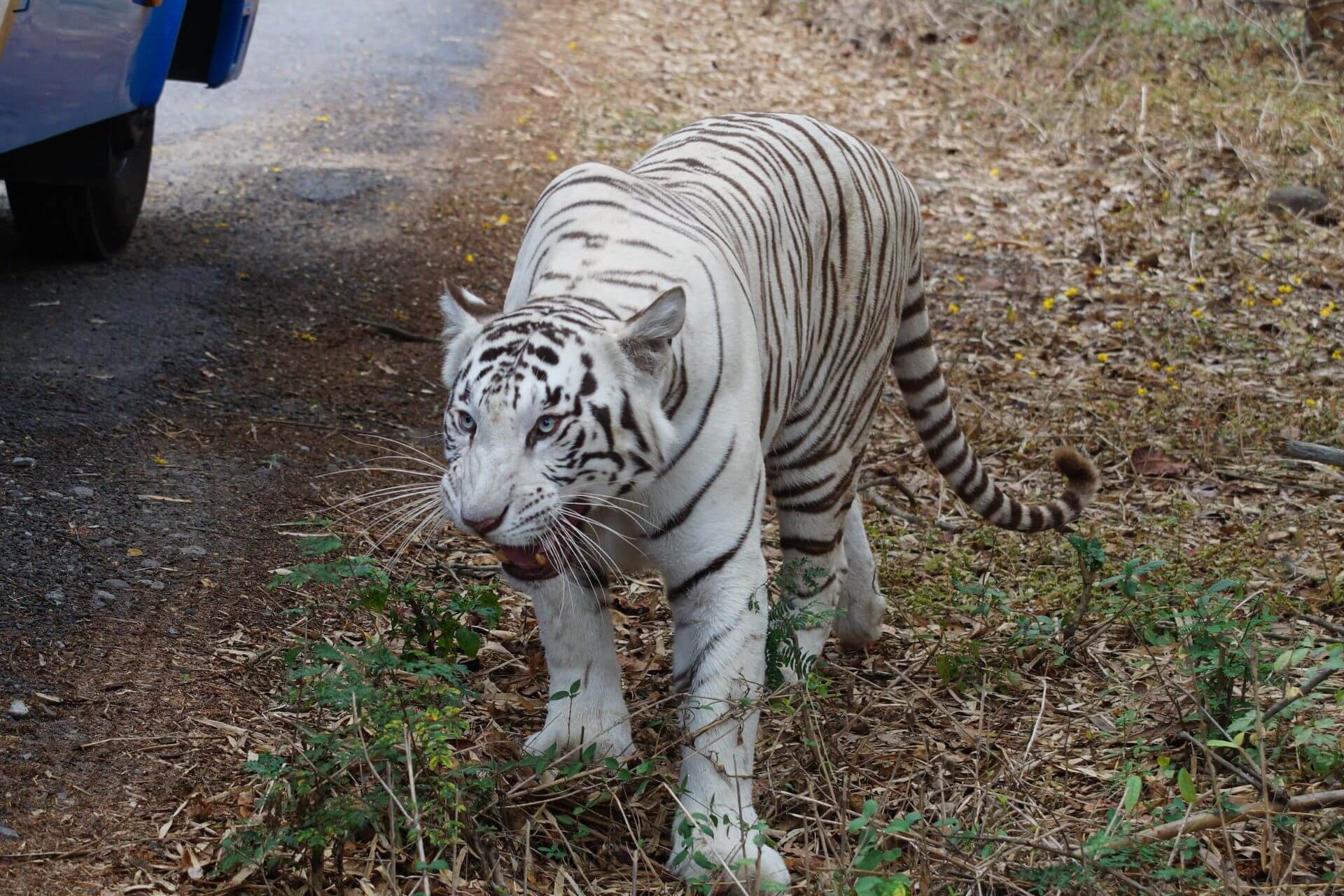 Bannerghatta National Park is located on the slopes of the Anekal range, approximately 22 km south of Bangalore. You can view a range of wild animals, including the Monitor Lizard, Royal Bengal Tiger, and Asiatic Lion.
The park also houses a zoological reserve and the country's first butterfly park, which attract wildlife enthusiasts. Bannerghatta National Park is the first biological park in India with an exclusive sanctuary for forest elephants. Children will enjoy viewing a snake park, crocodile farm, and children's park on the premises.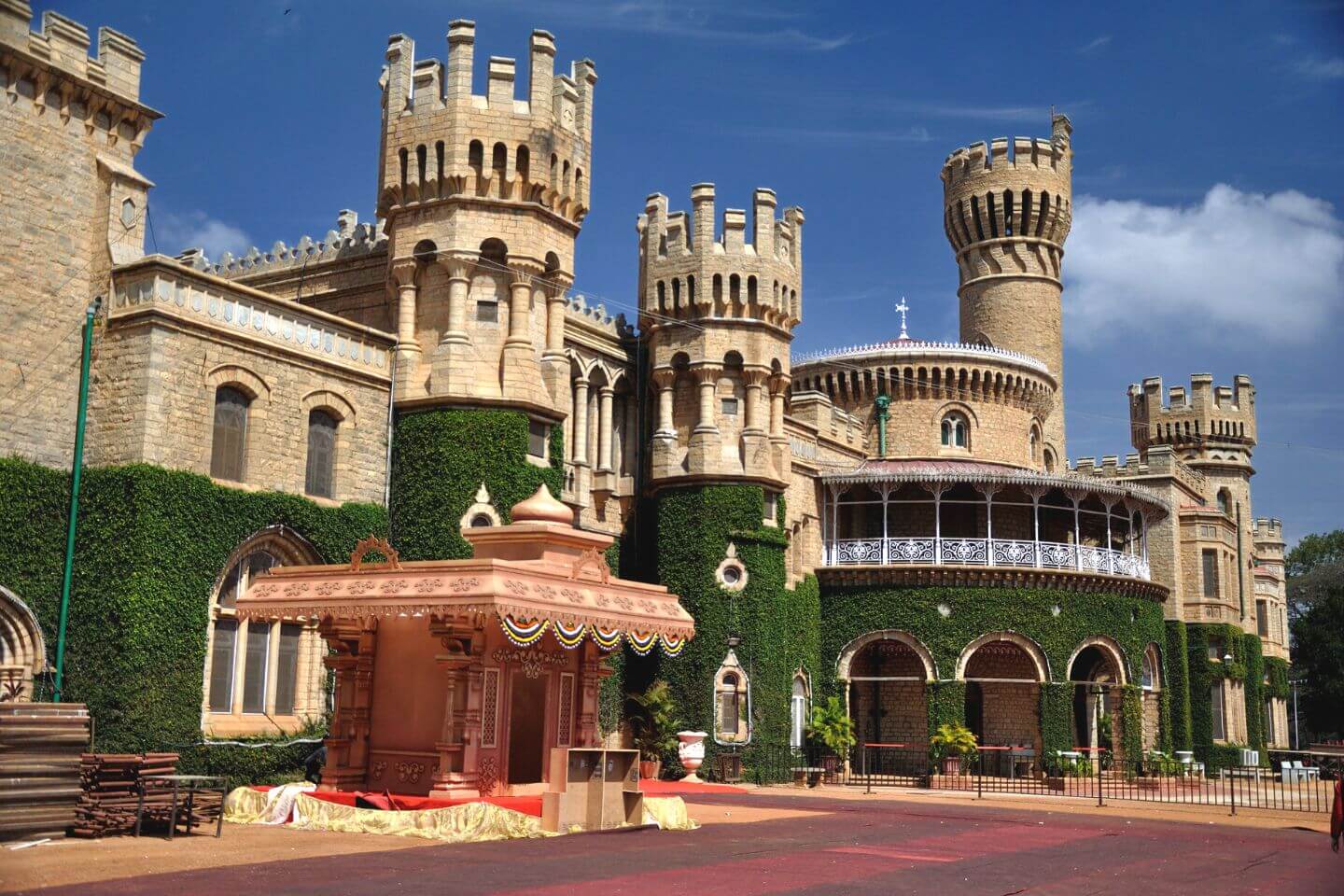 Bangalore Palace is an elegant architectural masterpiece that was inspired by Windsor Castle in England. You will be awed by the beautiful blend of Scottish-Gothic and Tudor architecture of the palace, decorated with turreted parapets, battlements, fortified towers, and arches.
Inside the palace structure, there are exquisite carvings, Raja Ravi Varma's paintings, and photos of viceroys, maharajas, and other prominent individuals. You can learn about the history of the palace by listening to an audio tape played inside the premises.
The 300-acre Cubbon Park, lined with beautiful greenery, is a popular tourist destination in Bangalore. It is the perfect location for you to unwind amidst nature and tranquility. Established by Lord Cubbon, the park is located in the city's green belt and is home to more than 6,000 trees.
The Bangalore Aquarium, the second-largest aquarium in India, is another well-known attraction in Cubbon Park. Children can enjoy the fun Toy Train ride around the park.
The National Gallery of Modern Art is located at the historic Manikyavelu Mansion in Bangalore. Art lovers can view an extraordinary collection of over 14,000 exceptional artworks by contemporary and modern artists, including amazing works by Raja Ravi Verma, Amrita Sher-Gil, Rabindranath Tagore, and Jamini Roy.
You can also relax in the lush green gardens around the gallery. In addition, the art gallery is a center for historians and art enthusiasts, equipped with a reference library, a sizable auditorium, and a beautiful cafeteria.