Bangalore, Mysore, and Coorg offer the perfect combo for a refreshing holiday. These three destinations are packed with culture, beauty, and adventure. Our Bangalore Mysore Coorg tour packages offer a cultural exploration of these amazing tourist destinations on an action-packed holiday.
We at "Holidays DNA" at www.coorgtourism.co.in provide Bangalore Mysore Coorg tour packages to help you to explore the highlights of these wonderful cities at your own pace. You will be mesmerized by the splendid views of Coorg, Mysore's architectural beauty, and Bangalore's spellbinding cosmopolitan vibe.
Our "Bangalore Mysore Coorg tour packages" offer everything from sightseeing to accommodation, transportation to meals. You can even customize your tour packages according to your preferences and budget. The packages cater to a wide variety of travelers, including families with kids, couples, honeymooners, and even solo travelers.
Our travel experts ensure your trip is memorable and convenient by arranging tickets, hotel accommodations, car rentals, and cab services. We also provide you with helpful information about the three cities and their attractions. We offer Bangalore Mysore Coorg tour packages from several major cities across the country. These include places such as Mumbai, Hyderabad, Chennai etc.
Popular Sightseeing Places in Coorg that can be visited with this package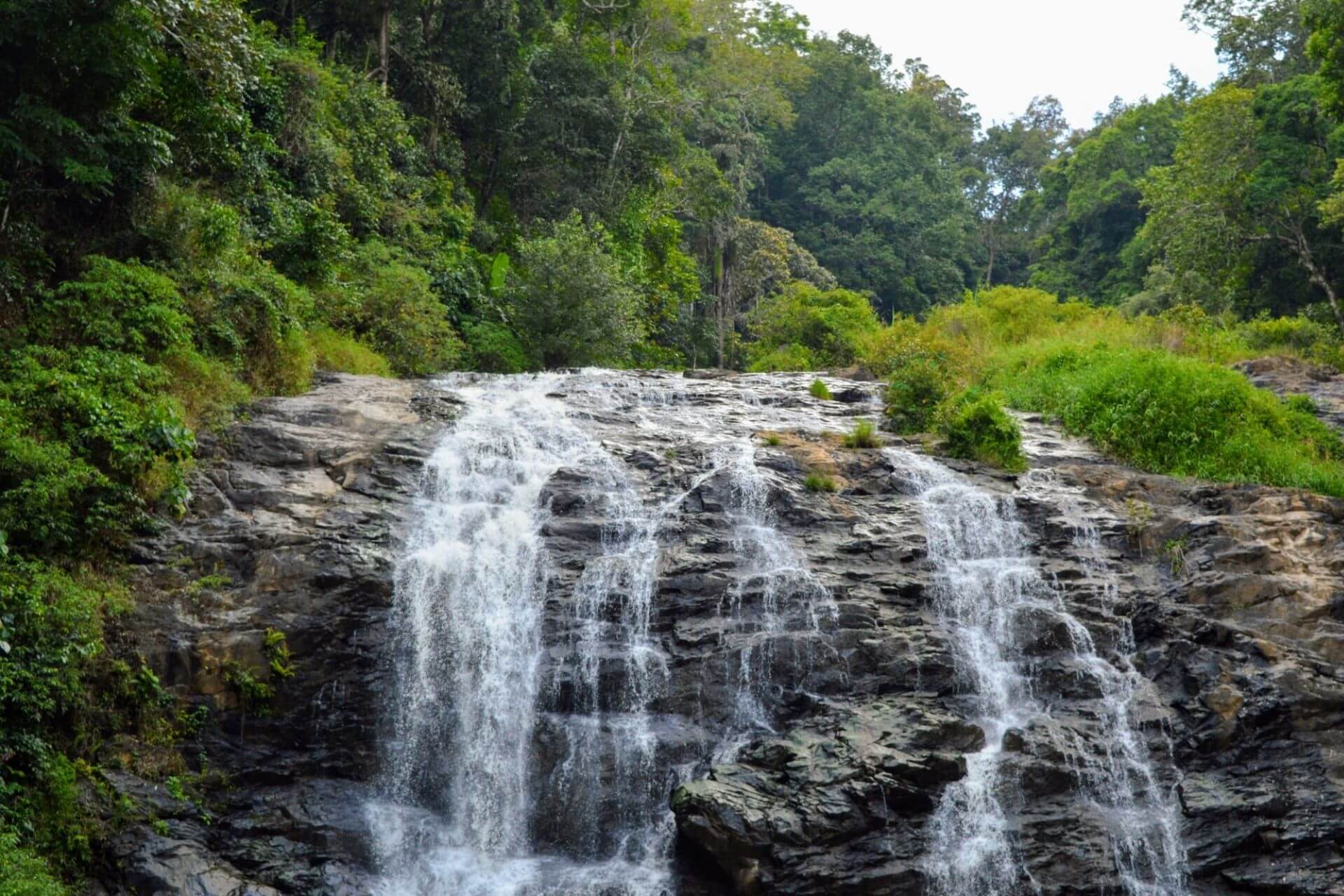 Abbey Falls, also known as Abbi Falls, is one of the most popular tourist destinations in Coorg. You can witness the spectacular sight of the water cascading down the cliff from a height of 70 ft.
You have to climb down a flight of 200 steps to reach the falls, and the route passes through exotic plantations of coffee and spices. You can admire and click pictures of the waterfall from a hanging bridge.
The Madikeri Fort is a well-liked tourist destination in Coorg. Located in the heart of Madikeri town, this magnificent fort was built by Muddu Raja in the seventeenth century. It now serves as the Deputy Commissioner's office.
You can be mesmerized by the aerial views of the city visible from the fort's elevated structures. You can visit the famous Kote Mahaganapathi Temple within the premises of the fort. Other must-visit places inside the fort include a museum, prison, and the Mahatma Gandhi Public Library.
The Brahmagiri Wildlife Sanctuary, which spans an area of 181 sq km, is known for its lush greenery and a variety of flora and fauna. Surrounded by coffee and cardamom plantations, the sanctuary was built in 1974.
You can spot animals like the Common Langur, Bonnet Macaque, Barking Deer, Malabar Giant Squirrel, Mouse Deer, and Giant Flying Squirrel. Bird lovers will enjoy sighting birds like the Malabar Trogon, Emerald Dove, and Black Bulbul. You can go on a Jeep safari for closer encounters with wildlife.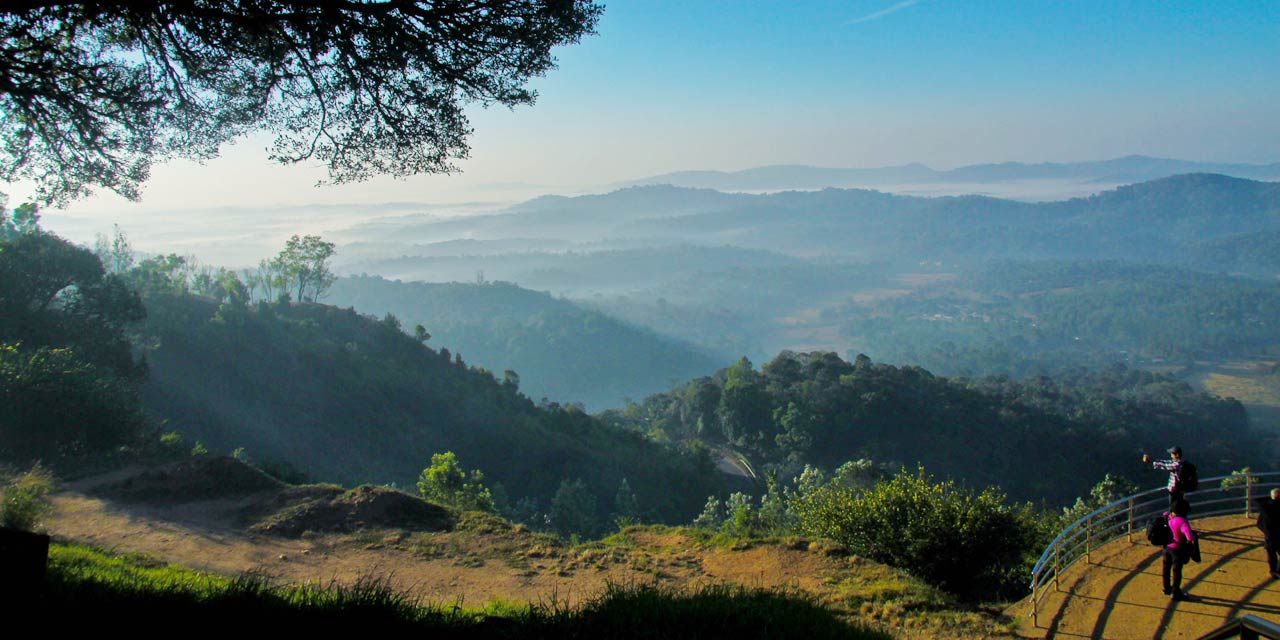 Raja's Seat, situated in Madikeri in the Coorg region, has a garden dotted with flowering plants and finely crafted artificial fountains. The Maharajas of the Kodagu region used to visit this place with their queens to relax and admire the sunset.
You can enjoy a peaceful evening watching the musical fountain show in the garden. Photography enthusiasts can capture beautiful views of the hills, valleys, and sunset. Kids can enjoy the Toy Train ride around the garden.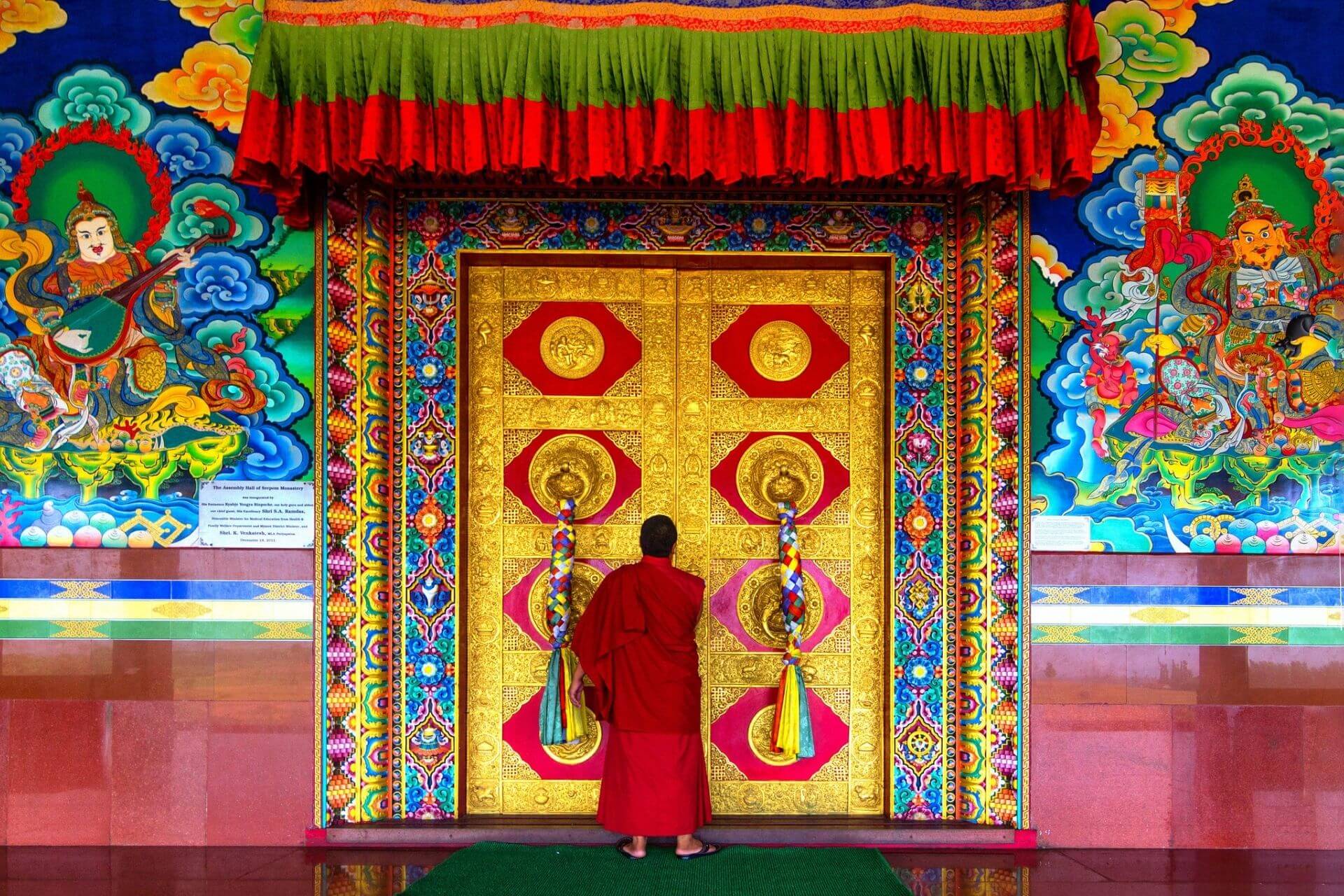 Namdroling Monastery is a well-known spiritual hub in the Coorg district. It is one of the biggest educational centers of Tibetan Buddhism. Also known as the Golden Temple, the monastery is spread over 80 sq ft and is entirely made of bamboo.
You can admire the beautiful Tibetan architecture with intricate murals adorning the walls. You must check out the 40 ft tall golden statue of Lord Budhha surrounded by Guru Padmasambhava and Amityaus. Art lovers can admire the beautiful paintings depicting Buddhist mythology.
Popular Sightseeing Places in Mysore that can be visited with this package

The Mysore Palace, a magnificent structure situated in Mysore, is a truly breathtaking example of an Indo-Saracenic style of building. It was constructed in 1912 by the Wodeyar Dynasty and is also known as the Amba Vilas Palace.
Pavilions, huge halls, and multiple shrines are housed in the palace. The palace is lavishly decorated during the most popular Dasara festival to display the traditions and culture of the time. You must visit the palace in the evening to soak in the spectacular sound and light show.

Somnathpur Temple is one of the finest examples of Hoysala architecture. It is situated in Somnathpur, about 35 km from Mysore. Also known as Keshava or Chennakesava Temple, this temple consists of three shrines, three sanctums, a common Navranga, and three intricately carved pinnacles.
The temple is skillfully constructed on a platform in the shape of a star, giving the shrine a unique look. This religious shrine is preserved by the Archaeological Survey of India as a heritage place and is a UNESCO World Heritage Site in India.

During Krishnaraja Wodeyar IV's reign, the Mysore royal family's alternate residence, Jaganmohan Palace, was transformed into an art museum. This art museum was renamed Jayachamarajendra Art Museum in 1955 to honor Sri Jayachamarajendra Wodeyar Bahadur.
One of the finest art museums in India, it has an extensive collection of artifacts and works by well-known painters from around the globe. It is a must-see for art enthusiasts, with more than two thousand paintings and an equally remarkable number of artifacts.

The Brindavan Gardens covers 60 acres of ground and has three terrace gardens that are illuminated at night. Lush landscaping, lovely waterfalls, and musical fountains adorn the garden premises. You can observe four main sections in the garden, each of which has a distinctive charm.
In the evenings, you must check out the Musical Fountain, which performs stunning water and light display. You can enjoy boating at the Krishna Raja Sagar Dam. The garden is quite popular for picnics and evening strolls.

Mysore Zoo, founded in 1892, is a popular tourist attraction in Mysore. It is one of the oldest zoos in India and is home to a range of animals, including tigers, lions, elephants, giraffes, zebras, bears, gorillas, and numerous species of birds and reptiles.
You can view a variety of animals and birds that have been imported from more than 40 countries. This zoo runs a breeding program for the conservation of wildlife, and it has been effective in breeding several endangered species, including the Asian Elephant, White Tiger, and Gharial.
Popular Sightseeing Places in Bangalore that can be visited with this package
Lalbagh Botanical Garden is the first planned botanical park in India, which is situated in South Bengaluru. Hyder Ali commissioned the garden, which was finished by his son Tipu Sultan, who brought in exotic plants from France, Persia, Arabia, and Afghanistan.
Lalbagh, which covers an area of 240 acres, is home to unique birds, exotic trees, and a rock that is 3000 years old. It is an attractive tourist spot in Bangalore and one of India's biggest and oldest botanical gardens.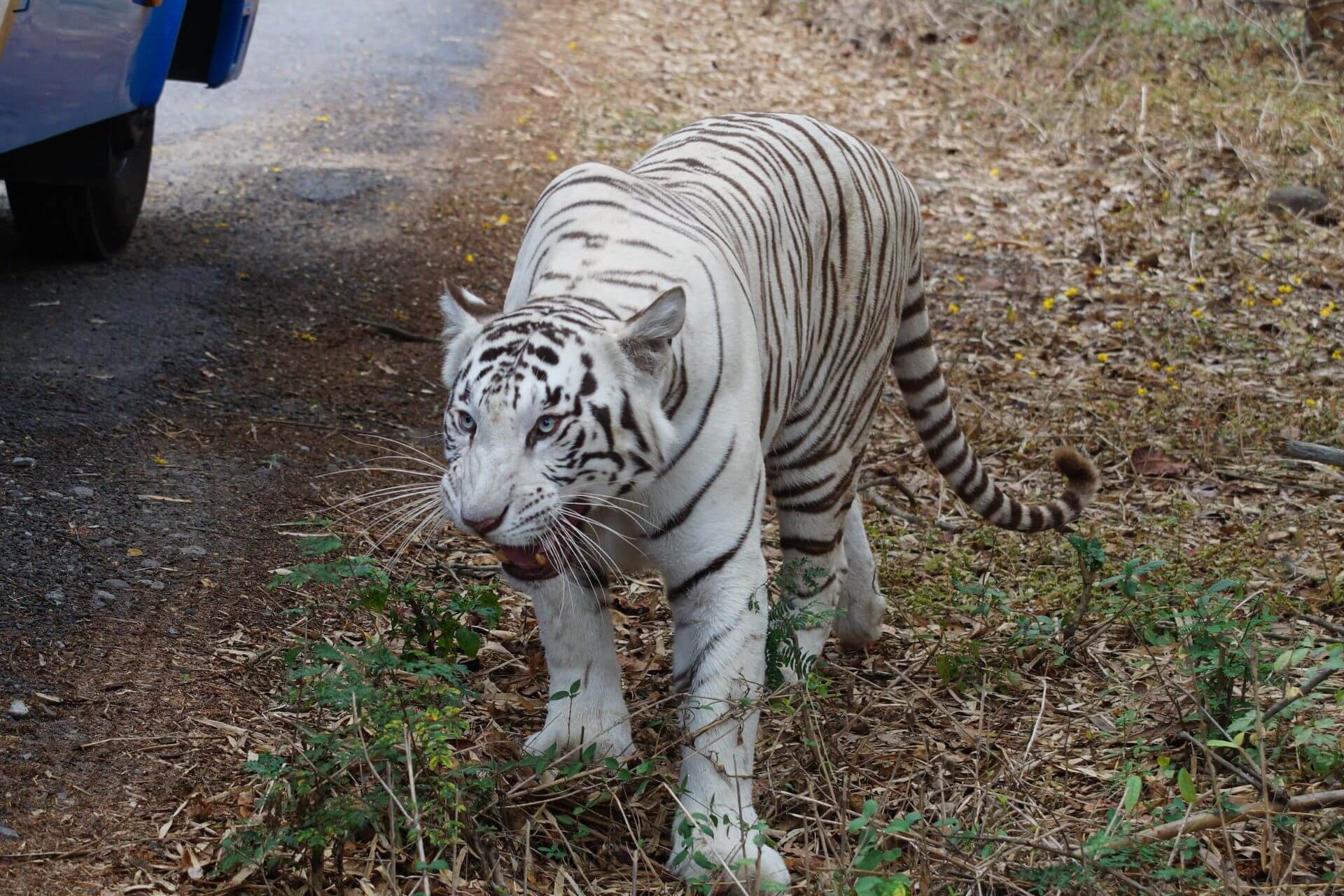 The Bannerghatta National Park, which is outside of Bangalore, is a well-liked location for those who enjoy the outdoors and wildlife. You can see a variety of animals here, such as lions, bears, deer, elephants, and monkeys.
The park has a zoo, butterfly garden, and rescue facility, as well as a fenced enclosure for forested elephants. You will be enthralled viewing more than 20 species of butterflies in the country's first butterfly garden. The park is a haven for photography enthusiasts and nature lovers.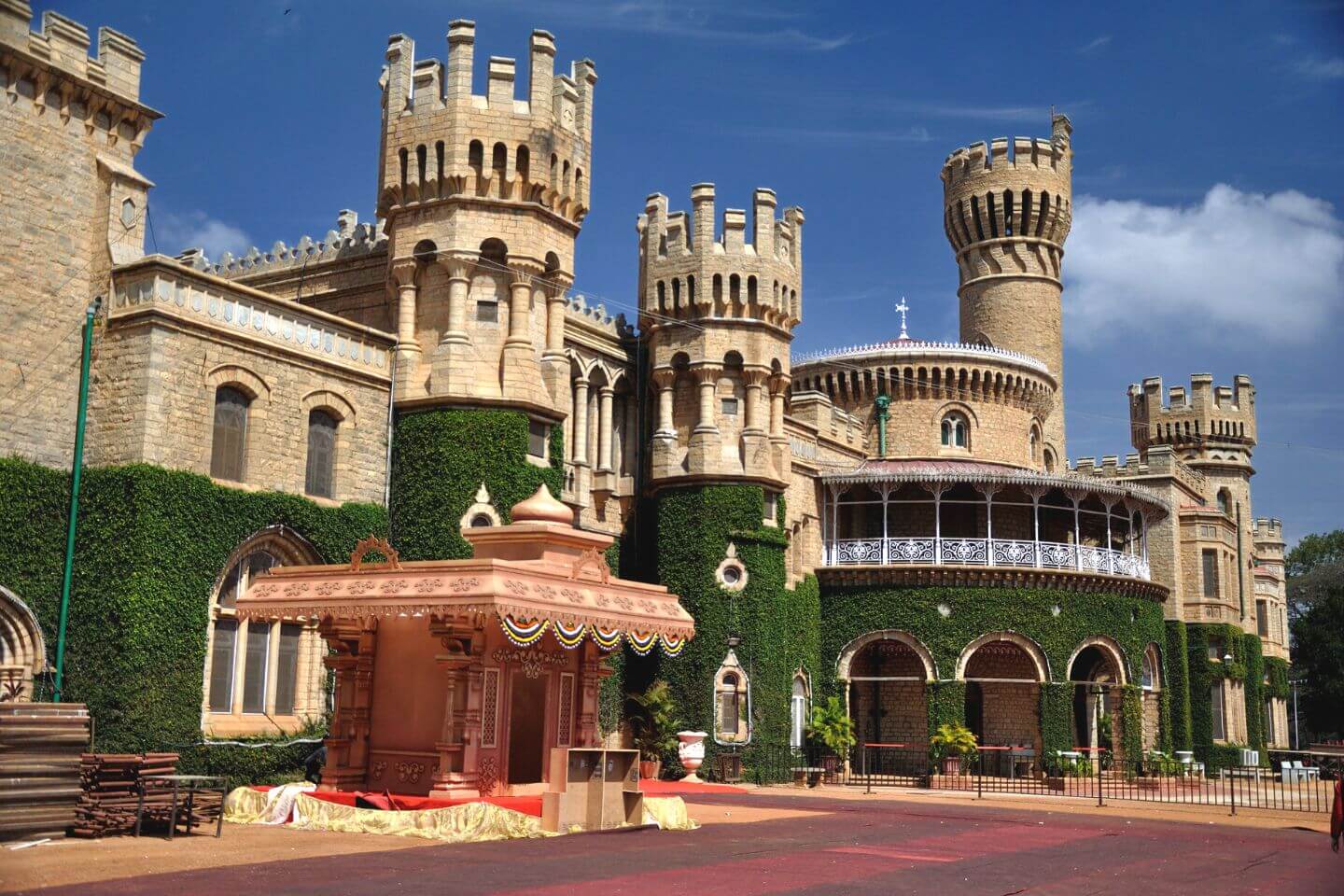 The Bangalore Palace, built in 1878, is a lavish structure with expansive courtyards, magnificent spiral stairs, and a lush garden. Spread over 45,000 sq ft, Raja Ravi Verma's artwork is among the ancient royal artifacts and paintings that are displayed in this architectural beauty.
You can admire the beautiful blend of Scottish-Gothic and Tudor architectural styles in the palace. Children can enjoy a theme park on the premises. Cultural events and festivals are also held in the palace complex.
In Bangalore, Cubbon Park, named in honor of Lord Cubbon, is a well-known tourist destination. Cubbon Park is enriched with greenery. It has more than 6,000 trees covering an area of 3000 acres. The Attara Kacheri, Cubbon Park Museum, and Bangalore Aquarium are among the important local landmarks that are housed in the park.
An enjoyable activity for children is the toy train ride around the park. You can also view a beautiful lotus pond and the Band Stand, where cultural shows take place.
Raja Ravi Verma, Jamini Roy, Amrita Sher-Gil, and Rabindranath Tagore are just a few of the contemporary and modern artists whose works can be found at Bangalore's National Gallery of Modern Art.
The 3.5-acre gallery is housed in the Manikyavelu Mansion, with plenty of natural light and a lovely view of the lawns. Art connoisseurs can attend art-related events at the 100-seater auditorium and open-air theater on the gallery premises.