Mysore and Coorg are two popular tourist destinations in the South Indian state of Karnataka. If you are looking to explore this beautiful part of India, consider booking our Mysore Coorg tour packages. These packages offer an immersive experience for travelers and will allow you to explore the culture and lush landscapes of both places.
We at "Holidays DNA" at www.coorgtourism.co.in have handcrafted a wide range of Mysore Coorg tour packages. With our tour packages, you can enjoy a royal vacation in Mysore and a refreshing stay in the beautiful hill station of Coorg.
Our "Mysore Coorg tour packages" have been designed to cater to all kinds of travel ideas. Mysore and Coorg are perfect for all types of vacations, from honeymoons to family holidays. The packages are perfect for all types of travelers, from those on a budget to those seeking a luxury holiday.
Our team of travel experts ensures that your journey is enjoyable and memorable. We take care of your requirements end-to-end, including ticket booking, selecting an accommodation, and booking cabs for sightseeing. We offer Mysore Coorg tour packages from various locations across the country, including all the major cities such as Hyderabad, Bangalore, Chennai, Mumbai, etc.
Popular Sightseeing Places in Coorg that can be visited with this package
Madikeri Fort in Coorg is a captivating example of architectural beauty and cultural significance. The fort's architectural style is a blend of Hindu and Islamic influences and reflects the region's unique cultural heritage. The palace inside the fort has intricate carvings and beautiful paintings that are a testament to the region's artistic talent.
You can also visit a library, museum, prison, and a Gothic-style Church within the fort premises. A temple inside the fort is dedicated to Lord Ganesha. You must witness the annual cultural festival called the 'Madikeri Dasara,' which celebrates the region's rich culture and traditions.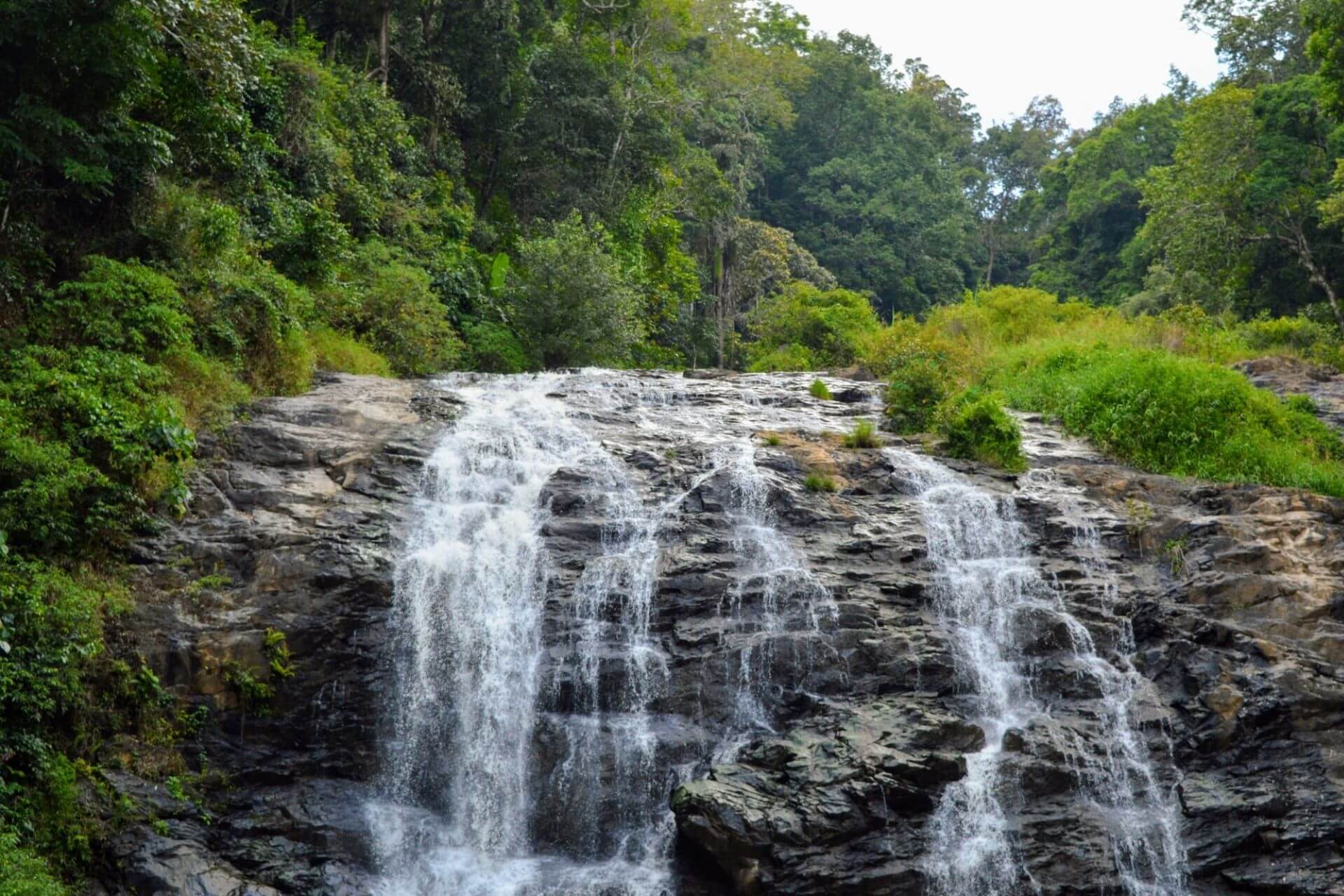 For adventure enthusiasts, Abbey Falls is a must-visit destination in Coorg. The area around the falls is perfect for trekking and hiking. There are several trails to choose from, depending on your fitness level.
You can also go for a swim in the cool waters of the falls or try your hand at rappelling or rock climbing. The dense forests surrounding the falls are home to various flora and fauna, making it a great place for wildlife enthusiasts. Abbey Falls is ideal for those looking for an adrenaline rush and a break from mundane city life.
Talakaveri is considered the birthplace of the River Kaveri, one of the most important rivers in Southern India. It is a place of immense cultural and spiritual significance. Many devotees come here to offer prayers and seek blessings. The temple at Talakaveri is dedicated to Goddess Kaveriamma.
There is a holy pond where you can take a dip to cleanse yourself of sins. The scenic beauty of the place is mesmerizing, with lush green forests and misty hills all around. You can also explore the nearby Brahmagiri Wildlife Sanctuary, which is home to a variety of flora and fauna.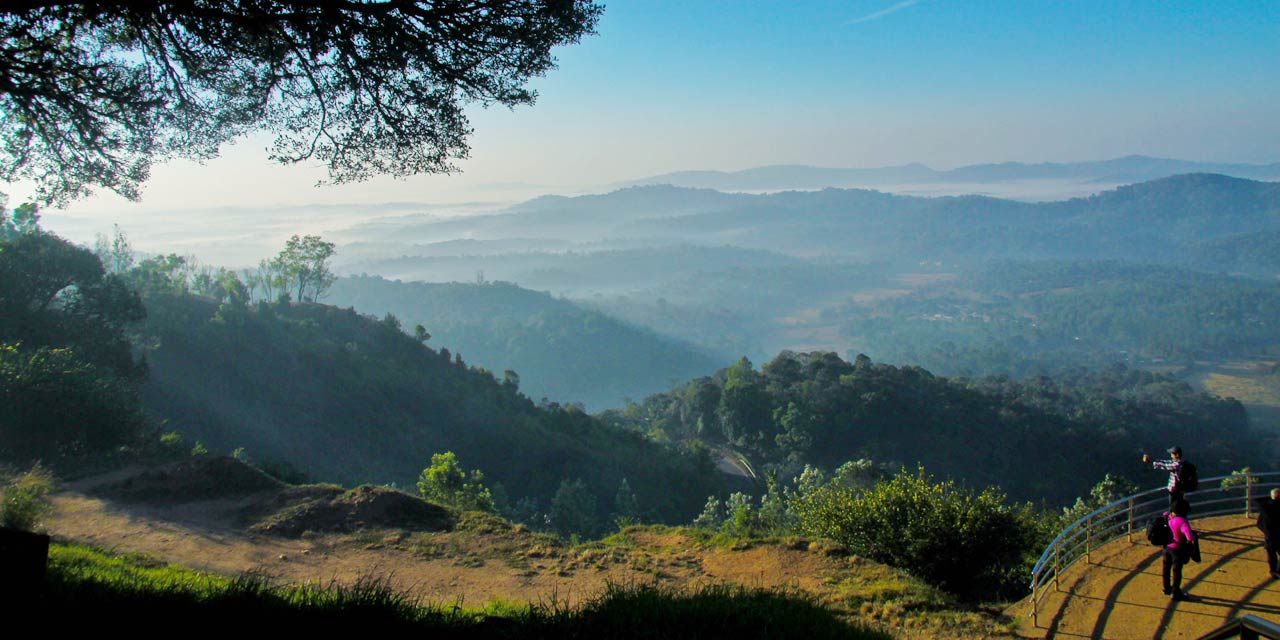 Raja's Seat in Coorg has a rich historical and cultural significance. It is believed that the kings of Coorg used to visit this place to enjoy the beautiful view of the valley and spend time with their queens. The garden here houses a small statue of the famous warrior king, Tipu Sultan, who once ruled the region.
You can enjoy the famous musical fountain, which sprays out colorful water. Raja's Seat is surrounded by lush greenery and offers a peaceful environment to spend some quality time with family and friends. With its rich history and cultural significance, it is a must-visit destination for history buffs and culture enthusiasts visiting Coorg.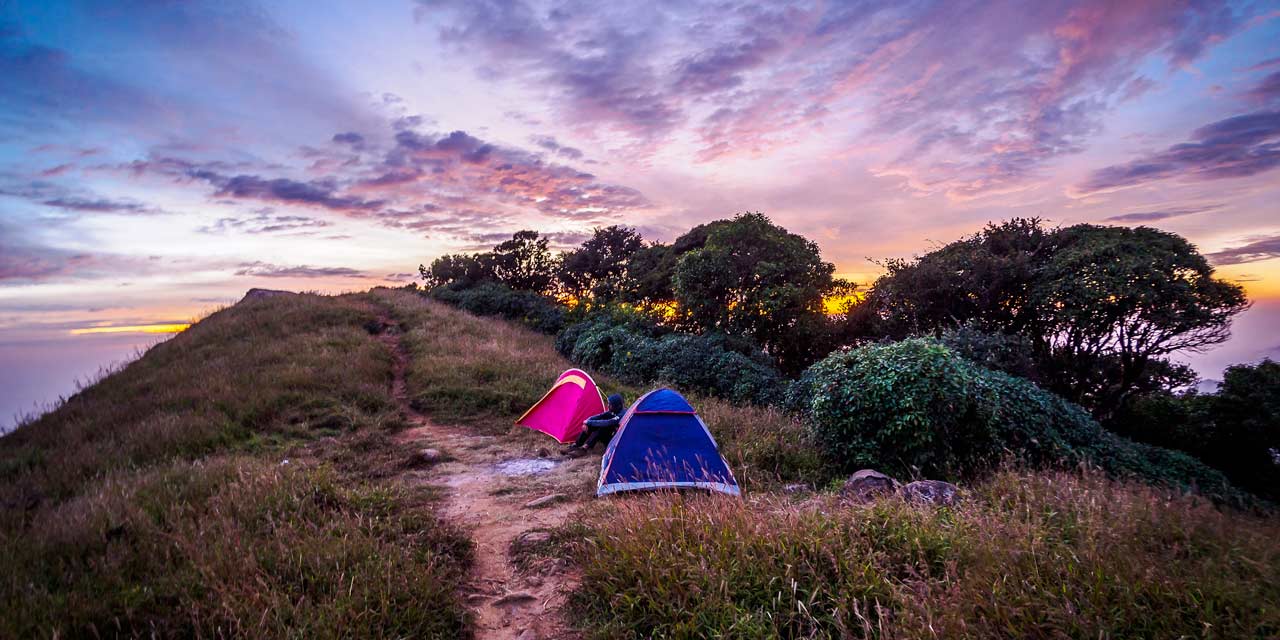 Tadiandamol Peak is the highest mountain peak in Coorg that stands at an elevation of 1,748 m above sea level. It is a popular trekking and hiking destination for adventure enthusiasts. Tadiandamol Peak trek is considered moderate-to-challenging and usually takes around 6 hours to accomplish.
The trail passes through lush forests, scenic meadows, and steep rocky terrain, offering trekkers stunning views of the surrounding landscape. The peak is also known for its wide and rich biodiversity, with several rare and endangered flora and fauna found in the area. You can explore Tadiandamol Peak between October and March, as the climate is pleasant and the scenic vistas are at their finest.
Popular Sightseeing Places in Mysore that can be visited with this package

Mysore Palace is a regal monument also known as the Amba Vilas Palace. The royal palace is located in the heart of Mysore and is the top tourist attraction of Mysore. It was built in 1912 as the official residence of the Wodeyar dynasty, which ruled the Kingdom of Mysore.
The palace is renowned for its exquisite architecture, which features a mix of Indo-Saracenic and Hindu, Muslim, Rajput, and Gothic styles. You can view the East and West Wings of the palace, connected by a beautiful courtyard.
Art lovers can admire the intricate carvings, beautiful paintings, and exquisite artifacts that reflect the rich cultural heritage of Mysore. You must not miss the sight of the palace illuminated with thousands of lights every Sunday and during special occasions.

Somnathpur Temple, also known as the Keshava Temple, is a medieval Hindu temple located in Somnathpur, a small village in Mysore. It is renowned for its splendid intricate carvings and sculptures, which depict scenes from Hindu mythology and the daily life of the people at that time.
The temple is built in the stunning Hoysala architectural style, which is characterized by its unique star-shaped base and finely carved walls. Somnathpur Temple is a UNESCO World Heritage Site and is a popular destination for tourists and devotees alike.
You can visit the temple throughout the year. Guided tours will help you appreciate the history and significance of this ancient temple.

Jaganmohan Palace is a royal palace that was built in 1861 by Krishnaraja Wodeyar III, who ruled the Kingdom of Mysore. It is renowned for its exquisite architecture, which features the traditional Hindu style.
Jaganmohan Palace was initially used as an alternate residence by the royal family. It has now been converted into an art gallery and a concert hall. The palace houses a vast collection of paintings, including works by Raja Ravi Varma, a renowned Indian painter.
It also has a small auditorium that hosts concerts, dance performances, and other cultural events throughout the year.

Brindavan Gardens is a beautiful garden located about 21 km from Mysore. Covering an area of approximately 60 acres, it is famous for its symmetrically designed terraces, illuminated fountains, and water shows.
The garden is built around the Krishnarajasagar Dam, which is the main source of water for the garden. It is a popular relaxation destination for tourists and locals alike. You must visit the garden in the evenings when the fountains are lit up with colorful lights. You can enjoy a leisurely stroll around the garden, take a boat ride near the dam, or relax on the garden's lush lawns.

Mysore Zoo, also known as Sri Chamarajendra Zoological Gardens, was established in 1892. It covers an area of approximately 157 acres. The zoo is a natural home to a wide variety of animals, including lions, tigers, elephants, giraffes, and zebras.
It also has a large aviary that houses a variety of birds from around the world. Mysore Zoo is renowned for its breeding program for a variety of endangered species, such as the White Bengal Tiger and the Indian Rhinoceros.
You can take a walk around the zoo or opt for a safari ride to see the animals up close. You can also enjoy several amenities, such as food stalls, souvenir shops, and a children's play area.