Discover the unspoiled beauty of India with our Mysore Coorg Ooty tour packages. From regal architecture to tranquil hill stations, these three destinations in southern India offer something for everyone.
We at "Holidays DNA" at www.coorgtourism.co.in create the perfect itinerary for you with our Mysore Coorg Ooty tour packages by considering your needs and requirements. You can explore the majestic monuments and palaces of Mysore, take part in thrilling outdoor activities in Coorg, or relax and unwind in peaceful surroundings at Ooty.
Our "Mysore Coorg Ooty tour packages" are designed to suit all kinds of travelers – from nature lovers looking for breathtaking views, adventure seekers seeking thrilling activities, spiritual enthusiasts discovering temples and monuments, or history buffs tracing the roots of India's rich heritage.
We provide everything you would need for a stress-free trip, from accommodations, sightseeing, meals, and transport services to explore the destinations. Whether you are traveling with friends, family, your loved ones, or even alone, we will assist you throughout the trip.
Our team will ensure that you have a comfortable and enjoyable journey. We provide traveler-friendly and personalized services to our customers, which is why we customize the packages according to their preferences.
We offer Mysore Coorg Ooty tour packages from several locations across the country. These include all the major cities such as Mumbai, Hyderabad, Bangalore, Chennai, etc.
Popular Sightseeing Places in Ooty that can be visited with this package

Ooty Lake, located in the town center, was constructed by John Sullivan during the 1800s and is a famous tourist spot in Ooty. The 65-acre lake, surrounded by verdant hills and lush greenery, is a photographer's paradise.
You can enjoy activities such as boating, fishing, and horse riding at the lake. The park on the lake's bank offers a place to relax and enjoy the splendid natural views. Food and souvenir stalls sell local delicacies and handicrafts.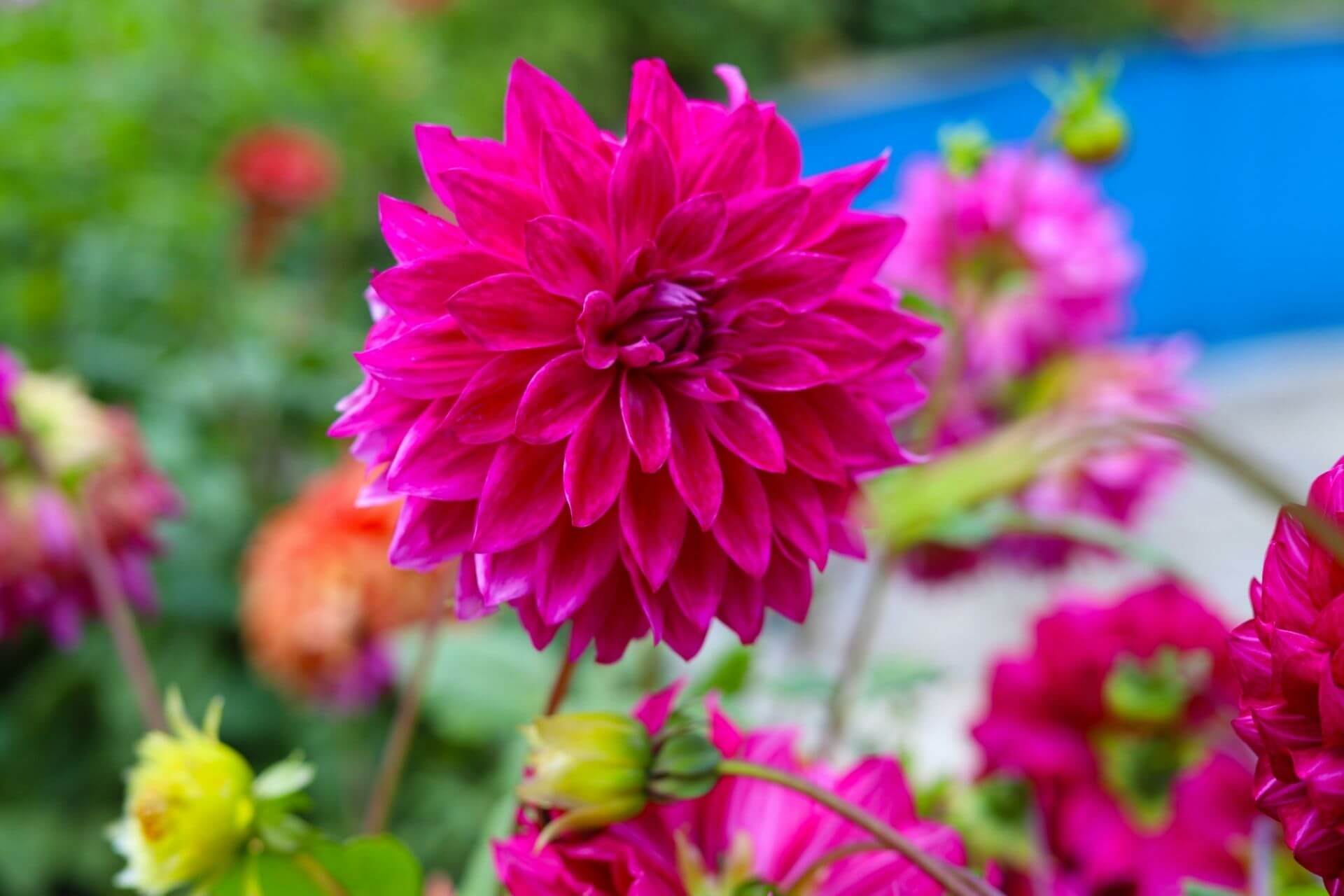 The Botanical Gardens in Ooty, spread across 55 acres, is a top tourist attraction. You can explore the Italian garden, fountain terrace, nurseries, and conservatory sections of the garden. Walking trails provide the chance to enjoy the botanical garden at leisure.
Nature lovers will admire some of the unique tree species found here, including the Monkey Puzzle Tree, Paper Bark Tree, and Cork tree. You must visit the garden during the flower show conducted every year with pomp and grandeur.

The Nilgiri Mountain Railway, a UNESCO World Heritage Site, covers a distance of 46 km on a narrow gauge track and takes 5 hours to travel from Mettupalayam to Ooty. You can enjoy a scenic journey through picturesque tunnels, bridges, and landscapes.
The stretch from Coonoor to Ooty is the most popular, taking an hour to traverse dense forests, lush tea plantations, and stunning valleys. This railway offers a unique and unforgettable experience, providing passengers with breathtaking scenery throughout the journey.

Rose Garden boasts 20,000 varieties of roses, making it one of the largest in India. Established in 1995 on Elk Hill, it is a visual treat, especially during the months of April to June when the roses are in full bloom.
Spread over 10 acres, the garden displays a wide variety of roses like the Green Rose, Black Rose, Miniature Rose, and Hybrid Tea Rose. You can enjoy the view of the entire garden from a platform called the 'Nila Maadam.'
Emerald Lake is a popular destination for sightseeing, boating, and picnicking. The emerald blue color of the crystal clear water and the dense green forests around the lake make it a photographer's paradise.
Bird watchers will be thrilled to sight a large variety of avian species. Hiking and biking trails are available around the lake for nature enthusiasts and adventure seekers. You must not miss the mesmerizing views of sunrise and sunset with the lake as a backdrop.
Popular Sightseeing Places in Coorg that can be visited with this package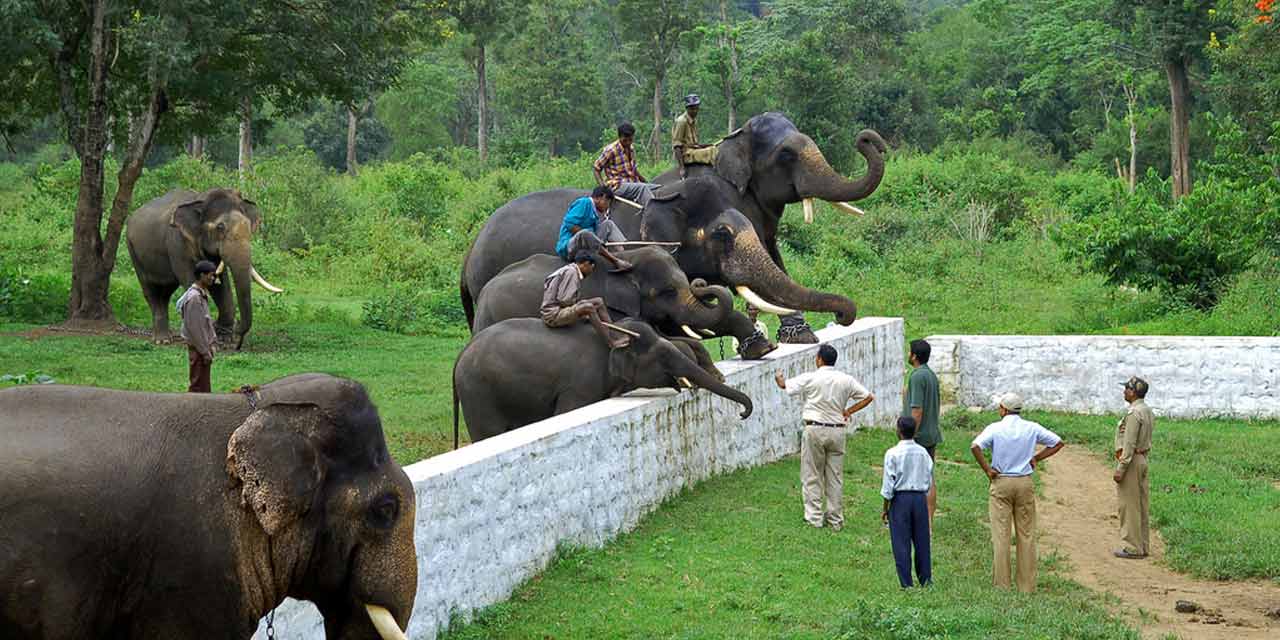 Dubare Elephant Camp is a unique wildlife sanctuary where you can interact with elephants, participate in traditional elephant rides, and also feed and bathe the elephants. Located on the banks of the vibrant river Cauvery, the camp offers a range of activities such as bird watching, river rafting, and nature walks.
At the camp, you can also learn about the cultural significance of elephants in India and the importance of protecting them from poaching and habitat destruction.
Brahmagiri Wildlife Sanctuary is a serene haven for nature enthusiasts seeking an escape from bustling city life. The sanctuary boasts a diverse range of flora and fauna, including the endangered Lion-tailed Macaque and the elusive Black Panther.
You can observe several species of birds amidst the lush green forests of Brahmagiri, making it a bird watcher's paradise. You can also check out several trekking trails in the sanctuary, which take you through stunning landscapes and cascading waterfalls.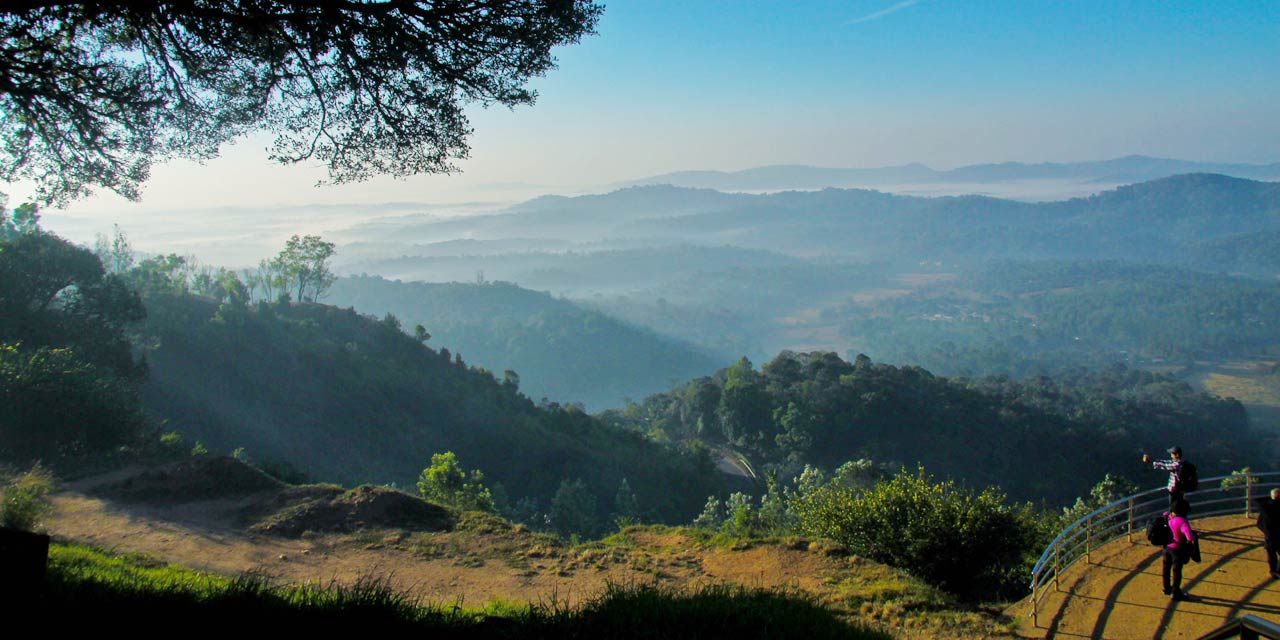 Once a favorite spot for the kings of Kodagu to relax and enjoy the mesmerizing sunset views, Raja Seat is steeped in history. Surrounded by lush greenery and misty hills, it is an ideal spot for nature lovers and photography enthusiasts.
It is not just the enchanting sunset that draws visitors to Raja Seat but also the musical fountains and the flower gardens that add to the charm of this place. Adventure enthusiasts have plenty of activities to indulge in, like trekking and river rafting.
Madikeri Fort was constructed in the 17th century and is a testament to the rich history and culture of the region. Known for its impressive architecture and strategic location, the magnificent fort offers breathtaking views of the surrounding hills and valleys.
Once inside the fort, you can explore the museum, which houses artifacts and exhibits showcasing the history and culture of the area. The fort also features a beautiful courtyard, a temple, and a charming chapel, making it a perfect spot for a leisurely stroll.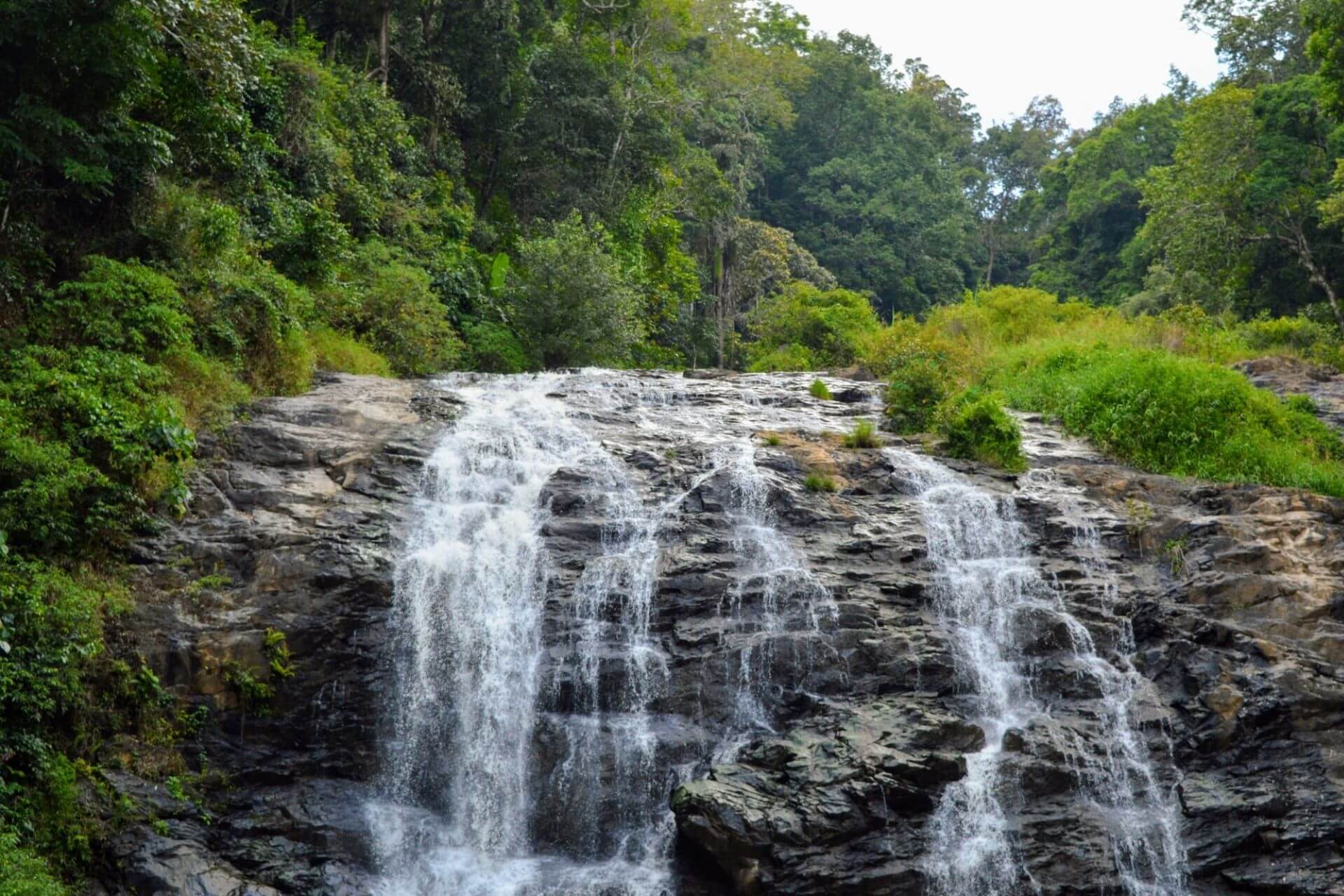 Abbey Falls is an enchanting destination in Coorg located amidst lush coffee plantations and pepper vines. It cascades down from a height of 70 ft, and the mist generated from the falls adds to the charm of the location.
You can be enthralled by the serene and captivating surroundings of the falls, which are filled with coffee and spice plantations, offering a perfect opportunity for nature lovers and photography enthusiasts. You can indulge in leisurely strolls or take refreshing dips in the cool waters.
Popular Sightseeing Places in Mysore that can be visited with this package

The Chamundeshwari Temple is a beautiful example of Dravidian architecture, with intricate carvings and colorful paintings adorning its walls. Located on Nandi Hills, the temple's sanctum sanctorum houses a stunning idol of the goddess Chamundeshwari, adorned with jewels and flowers.
You can also explore the temple's surrounding areas, which offer breathtaking views of Mysore and the surrounding hills. The gigantic statues of Lord Nandi and Mahishasura on the premises are a sight to behold.

St. Philomena's Church is known for its impressive architecture, featuring Gothic-style spires and stained-glass windows that create a mesmerizing effect when sunlight shines through. The church was built in the early 20th century and is dedicated to Saint Philomena, a third-century Christian martyr.
You can explore the church's interior, which is adorned with intricate murals and beautiful sculptures. It is a perfect place to spend some quiet time and reflect on your spiritual beliefs amidst the peaceful and serene atmosphere.

Brindavan Gardens is famous for its terraced gardens, symmetrically arranged fountains, and colorful lights. It covers an area of over 60 acres and is divided into different sections, each with its unique charm.
The main attraction here is the musical fountain, which displays a spectacular light and sound show in the evenings. You can take a leisurely stroll around the garden's well-manicured lawns, colorful flower beds, and ornamental trees. You can also enjoy a serene boat ride amidst the picturesque surroundings of the garden.

Mysore Zoo, also known as Sri Chamarajendra Zoological Gardens, is a must-visit destination in Mysore for animal lovers. It is one of the oldest zoos in India and is spread over a vast area of 157 acres.
The lively zoo is home to a wide variety of animals, including the Rhinoceros, Gorilla, African Elephant, and White Deer. You can also view exotic birds and reptiles, including crocodiles and snakes. The well-maintained environment mimics the natural habitat of the animals, making it an ideal place for wildlife enthusiasts.

Mysore Palace is a stunning example of Indo-Saracenic architecture. It was the regal residence of the Wodeyar dynasty, which ruled Mysore for over six centuries. The palace boasts intricately carved wooden doors, colorful stained-glass windows, and an opulent throne room.
You can also explore the palace's gardens, which is a perfect place to relax and enjoy the beautiful surroundings. In the evenings, the palace is illuminated with thousands of lights, creating a magical and enchanting atmosphere.