Coorg, also known as Kodagu is a captivating hill station in the State of Karnataka. It is home to expansive coffee fields, towering hills, and fascinating waterfalls. The pristine hill station is often referred to as "the Scotland of India," it is situated between lush, green, and tranquil surroundings. Our Coorg Darshan Packages provide numerous possibilities for tourists to get up and personal with nature and its marvels.
The area is well-known for its cultural diversity in addition to its natural beauty. Additionally, Bylakuppe, the second-largest Tibetan colony in India, is located in Coorg. It provides tourists with a wonderful opportunity to explore and learn about the different and inspiring cultures of the region.
The hill town features a splendid landscape that includes verdant hills, pristine valleys, and rushing rivers. It is a perfect destination to get away from the hustle-bustle of city life and enjoy some peace. You can plan a fun family trip or a romantic vacation with your better half, or even go on a solo trip. Holidays DNA offers a curated list of sightseeing places and cab vendors in our Coorg Darshan Packages.
You can select the places to visit as per your interest and customize your Coorg Darshan Package. You can even visit the tourist places near the hill town or book a stay in the city with our Coorg tour packages with a stay and hotel. Designed to meet the needs of a variety of travelers, our packages come with a list of cab vendors from Coorg. They ensure your convenience as you visit the sightseeing places in Coorg.
Top Places to Visit in Coorg Darshan Packages
Here is a list of places in Coorg that you can visit with our Coorg Darshan Packages: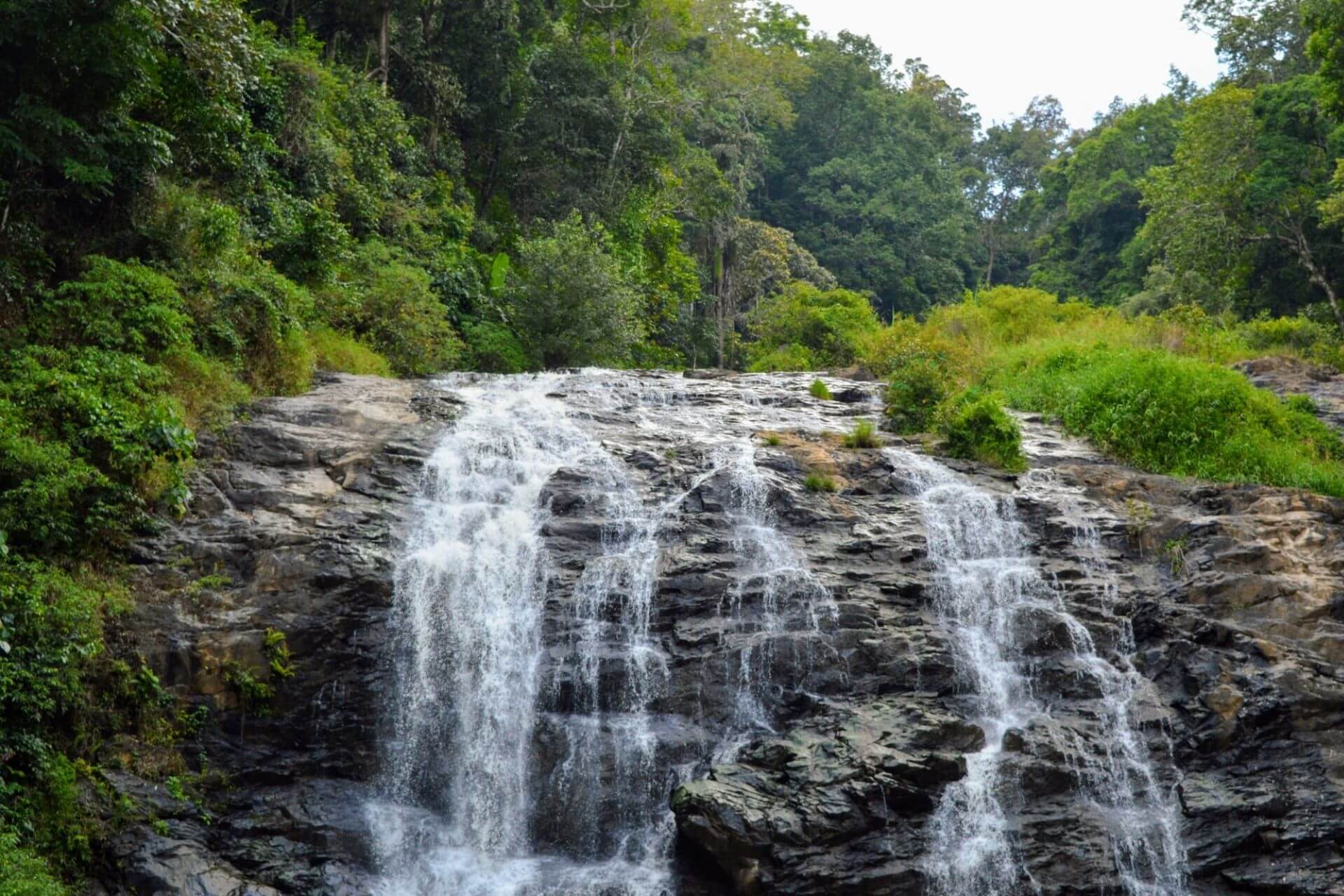 Abbey Falls, also known as Abbi Falls, is one of the most popular tourist destinations in Coorg. It is situated about 10 kilometers from the town of Madikeri. The water tumbling down the 70-foot cliff is a breathtaking sight to witness. There is an over-bridge opposite the falls to witness the beauty.
The distance to the falls from the main entrance is around 200 steps downward, and the route passes through exotic plantations of coffee, cardamom, pepper, and other spices. It is also an exciting destination for trekking enthusiasts.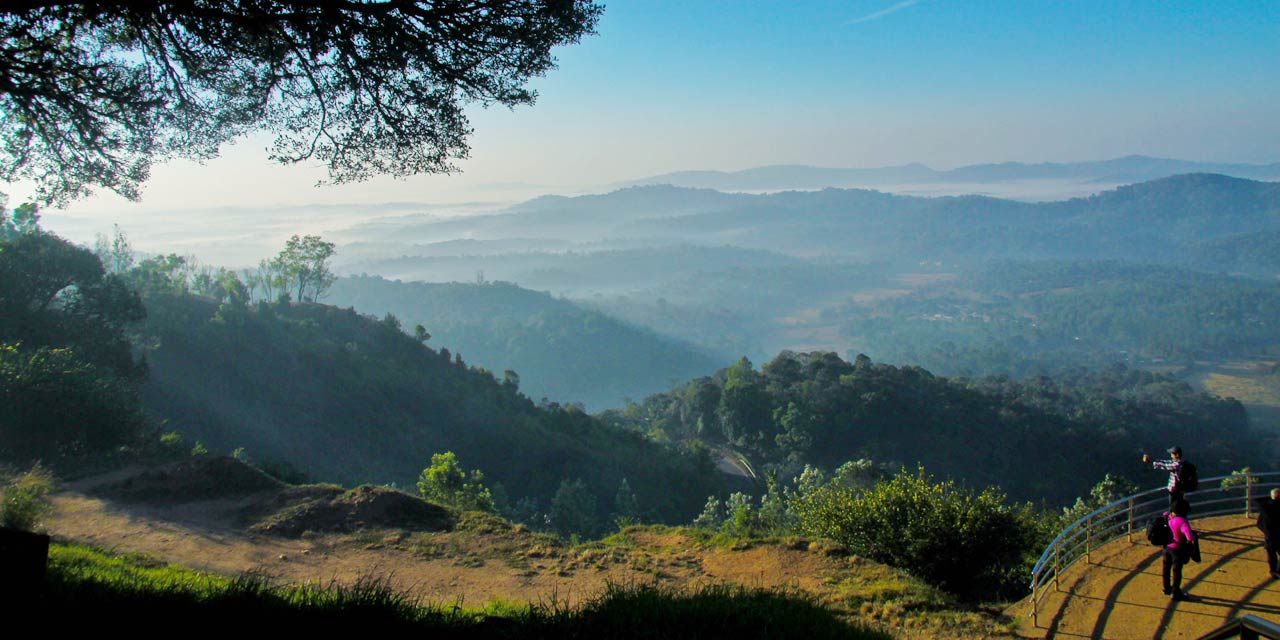 Raja's Seat provides a spectacular view of its surrounding region, which is made up of lush valleys, majestic hills, and beautiful paddy fields. One of the top attractions in Coorg, the ambiance of this viewpoint is incredibly revitalizing.
The place gets its name from the fact that kings and monarchs used to come to this elevated space to enjoy the beautiful sunsets it has to offer. Your kids can ride a toy train as well as witness the musical fountains. The Archaeological Survey of India currently manages the location.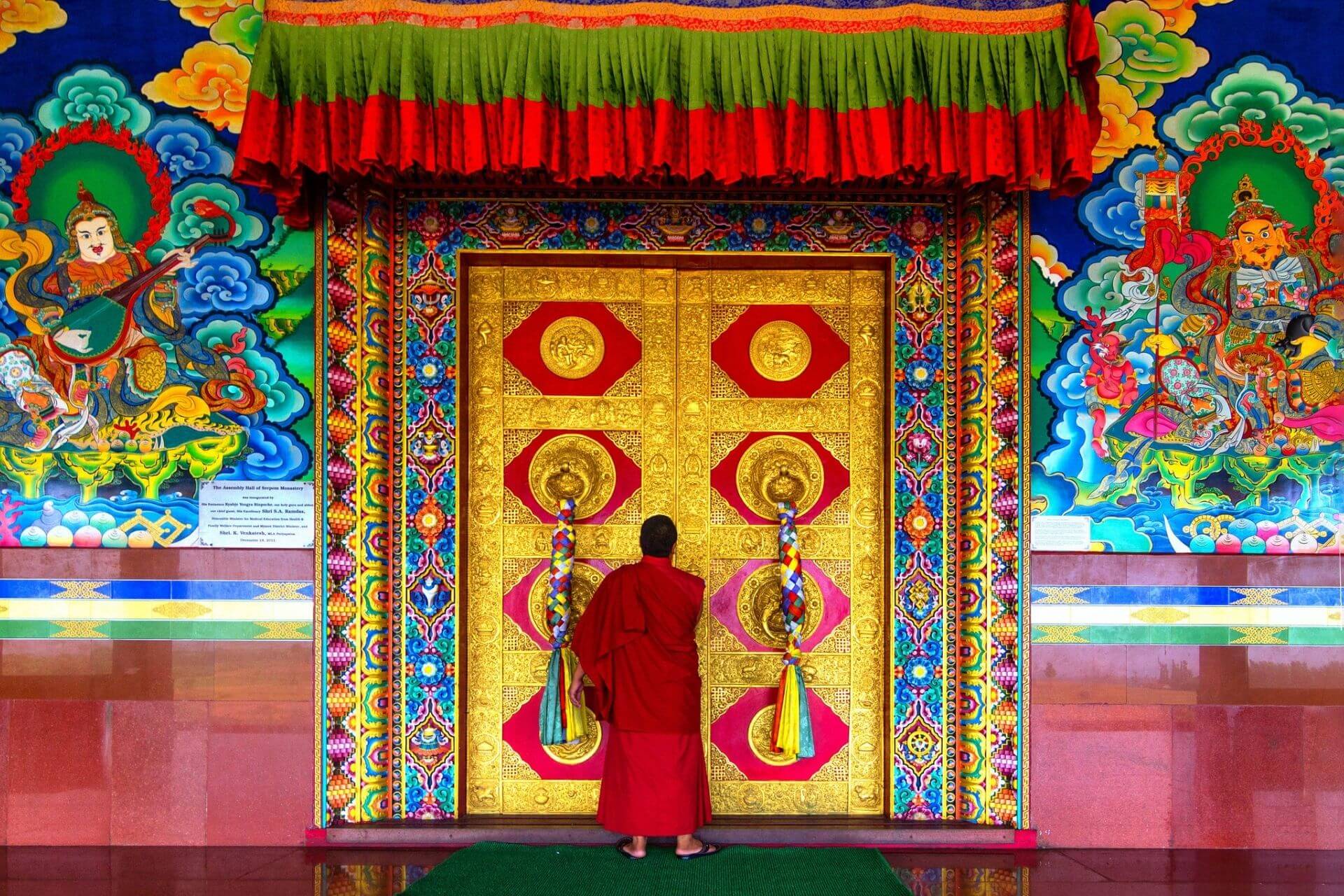 The Namdroling Monastery is a Buddhist shrine often known as the "Golden Temple". Renowned for its architecture, it is home to some outstanding examples of Tibetan art and architecture. You will appreciate the exquisite temple architecture and decorative outer walls that are beautifully covered with lovely paintings.
It is the largest teaching facility for the Nyingmapa school of Tibetan Buddhism. At the monastery, you get the opportunity to see the massive, 40-foot-tall golden statues of Buddha Sakyamuni, Guru Padmasambhava, and Amityaus. They are surrounded by intricate paintings depicting various elements of Tibetan Buddhist mythology.
Located on the Brahmagiri Hill close to the town of Bhagamandala in the Kodagu district of Karnataka, Talakaveri is considered to be the source of the river Kaveri. According to legend, the river originates as a spring feeding a tank or a Kundihke and then flows underground to re-emerge as Kaveri some distance away.
Bathing in the tank on certain occasions is seen to be holy and has a temple dedicated to the goddess Kaveriamma. The evergreen forested terrain and the misty highlands of Coorg can be witnessed by ascending the hill's 407 steps.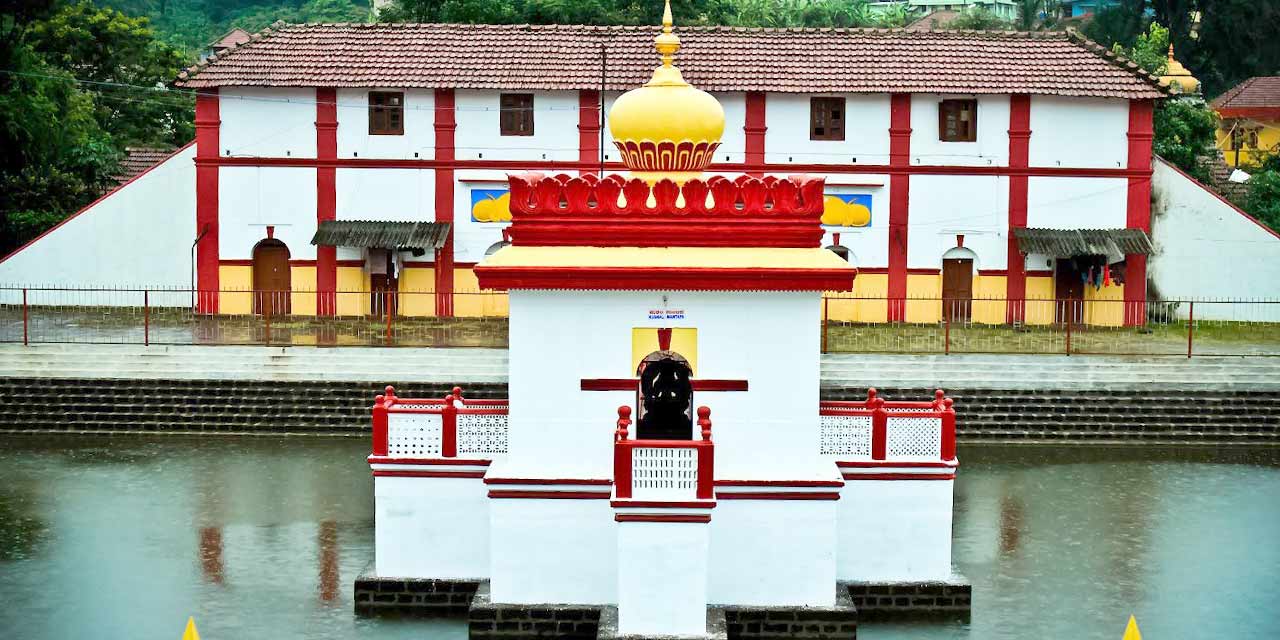 The Omkareshwara Temple combines Gothic and Islamic architectural elements. It was erected in 1820 as a shrine to Lord Shiva by King Lingarajendra and has both religious and architectural significance.
The uniqueness of the temple is the fact that it has been constructed in Indo-Islamic architecture, which is portrayed by the dome in the center. This feature lends the temple a look that is similar to a typical Muslim Dargah. The temple's water tank, which is home to numerous freshwater fish, adds to its allure.
6. Brahmagiri Wildlife Sanctuary
The Brahmagiri Wildlife Sanctuary is a tranquil nature reserve located in the Kodagu district. The sanctuary, which covers an area of 181 sq km, is renowned for its captivating visual splendor with lush foliage representing diverse flora and fauna. Being bordered by coffee plantations, the hill slopes are covered with evergreen and semi-evergreen forests.
The stunning landscape makes it a popular retreat location for travelers and nature enthusiasts. A wide range of plants and animals, including the bonnet macaque, common langur, barking deer, mouse deer, Malabar giant squirrel, and the giant flying squirrel, are often spotted here.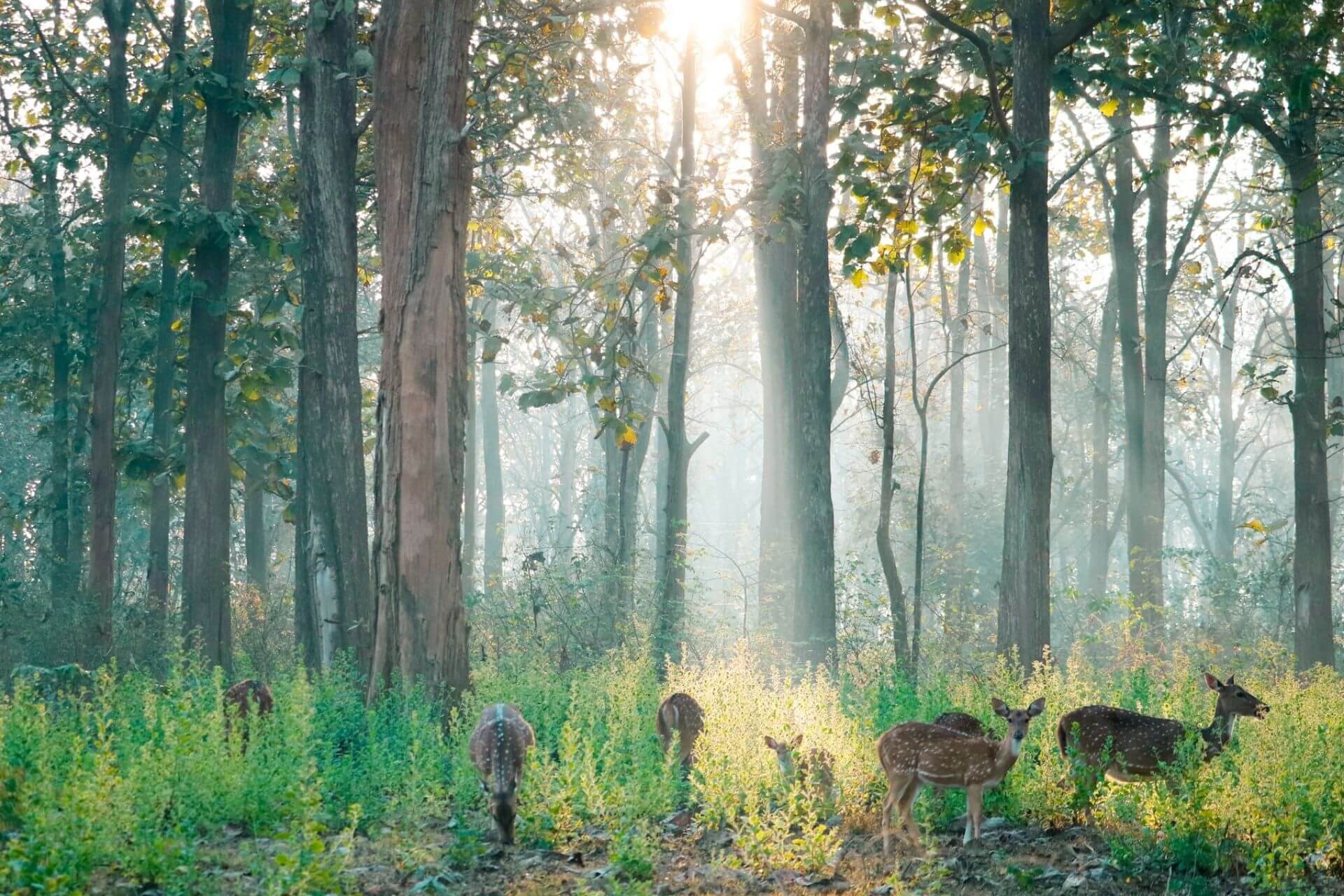 The captivating 247 square mile Nagarhole National Park, also known as Rajiv Gandhi National Park, is a wild reserve situated in Karnataka. It expands across the districts of Kodagu and Mysore.
The Nagarhole National Park, lying west of the Kabini River and adorned with a dense forest cover, is one of India's well-maintained national parks. Nagarhole is a haven for considerable carnivores and predators, providing wildlife enthusiasts with the most untamed experiences possible.
8. Nilakandi Falls
Nilekani Falls originate somewhere in the Thadiyandamol range and are situated in the center of Coorg's thick tropical jungle. You can reach the Nilakandi Falls' flowing stream from Honey Valley Resort. You must climb about three kilometers. The waterfall's source, a tiny lake, is four more kilometers away from that point. It is a beautiful and quiet waterfall that cascades down from a height of around 50 feet, giving hikers a magnificent waterfall shower experience.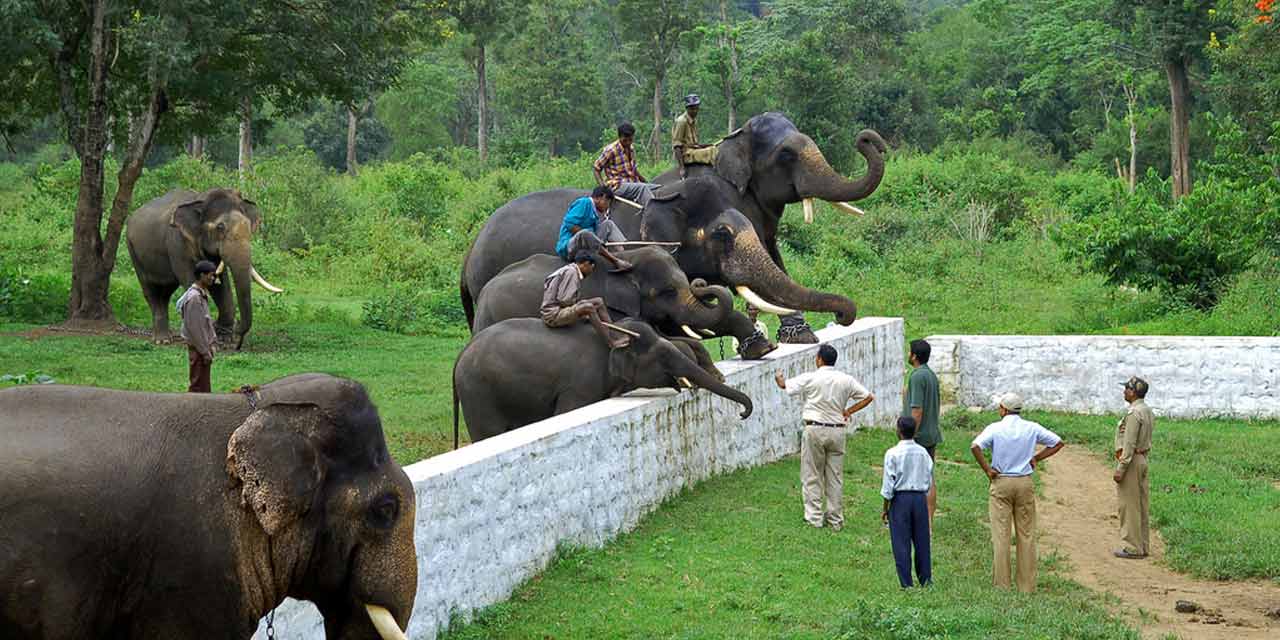 The Dubare Elephant Camp, which was formerly used to train the elephants for the famous Dasara parade in Mysore, provides guests with a one-of-a-kind experience by letting them live on-site with trained elephants.
It is a great place to learn more about elephants and observe lots of Asiatic elephants calmly enjoying themselves in the wild. The area is perfect for eco-tourists because apart from the Asiatic elephants, it is also home to spotted deer, tigers, wild canines, and bears in addition to the lush surroundings.
---
Besides these tourist attractions, you can also plan a visit to other places in Coorg such as Madikeri Fort, Kopatty Hills, Chettali, Gaddige Raja's Tomb, and Mallalli Falls.
Besides Coorg Darshan Packages, we also offer Chennai Darshan packages, Delhi Darshan packages, Hyderabad Darshan packages, Kolkata Darshan packages, and Mumbai Darshan packages.
If you wish to visit a few places near Coorg on your Coorg Darshan Package tour, then you can choose to visit places such as Iruppu Falls (58 km), Honnamana Kere Lake (27 km), Honey Valley (25 km), Bhagamandala (22 km), and Pushpagiri Wildlife Sanctuary (30 km).
See the best of Coorg with a customized Coorg Darshan Package. Contact our team today to plan an exciting trip!