The cities of Bangalore, Mysore, Coorg, Ooty, the perfect combination of modernity, culture, history, natural beauty, and tranquillity, makes them an ideal combination for a perfect holiday. You can explore the famous tourist attractions in all four cities with our special Bangalore Mysore Coorg Ooty Tour Packages.
We at "Holidays DNA" at www.coorgtourism.co.in have put together the best of all four destinations in our Bangalore Mysore Coorg Ooty Tour Packages. We ensure that you have an enriching and refreshing holiday, so our tour packages are carefully designed to include all the must-see attractions in each city, as well as some hidden gems and fun activities.
Our "Bangalore Mysore Coorg Ooty Tour Packages" offer an opportunity to experience the best of nature with panoramic views, mesmerizing waterfalls, stunning palaces, lush gardens, bustling markets, and laid-back cafes.
Our team customizes your packages as per your taste and budget. They assist you in planning the complete trip and making all bookings. We offer Bangalore Mysore Coorg Ooty Tour Packages from several major locations nationwide. These include all the key cities such as Delhi, Mumbai, Hyderabad, Chennai, etc.
Popular Sightseeing Places in Ooty that can be visited with this package

The Nilgiri Mountain Railway, a UNESCO World Heritage Site, takes visitors on a scenic journey through the Nilgiri hills. Traveling through tunnels, bridges, and picturesque tea gardens, the steam engine locomotive offers a unique experience.
You can enjoy the thrill of traveling on one of India's oldest trains, making it a must-do activity for adventure enthusiasts and those seeking to enjoy the beautiful scenery.

Ooty Lake is a serene and picturesque tourist attraction in Ooty known for its scenic views and boating experience. You can enjoy a leisurely boat ride by picking from motor, pedal, and row boats.
Surrounded by lush greenery, photography enthusiasts will love to capture nature's beauty around the lake. The lake also has several picnic spots and a children's park, making it an ideal destination for families.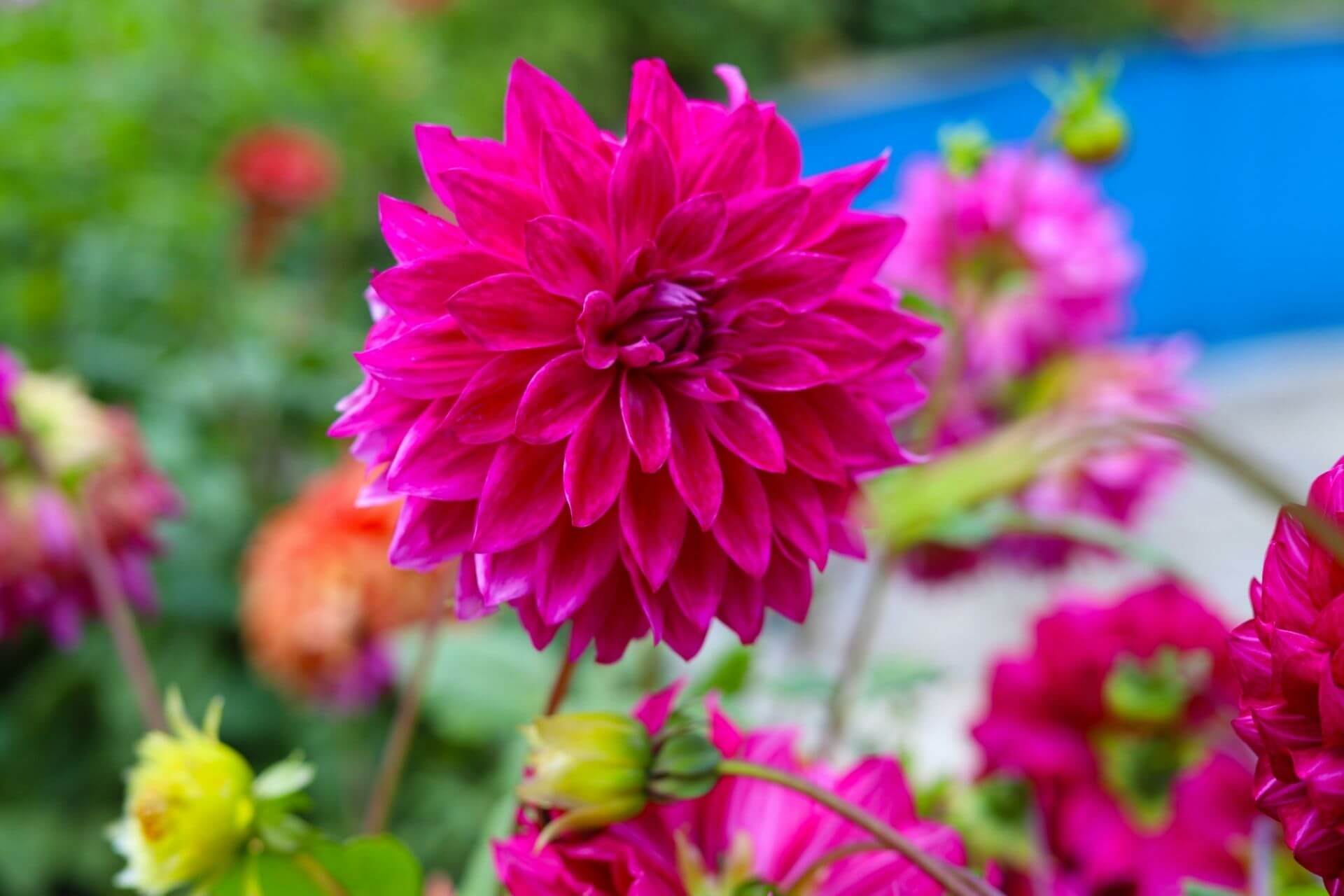 Ooty Botanical Garden is a stunning tourist attraction known for its exquisite collection of rare and exotic plants. It houses several species of flowers and trees and some rare medicinal and aromatic plants.
You can enjoy a leisurely stroll through the garden's well-manicured lawns and explore its several sections, including the Italian Garden, Fern House, Nurseries, and Conservatory. You must check out the colorful flower show organized here every year.

Rose Garden Is a colorful and enchanting tourist attraction known for its vast collection of beautiful roses. You can be enchanted by several species of roses, including miniature roses and hybrid tea roses.
The garden's well-manicured lawns and colorful flowers make it the perfect destination for nature lovers and photography enthusiasts. You can also visit a small nursery in the garden to buy plants and seeds.
Emerald Lake is a testament to the beauty and diversity of nature. You can enjoy a peaceful retreat away from the chaos of daily life in the lake's serene and tranquil surroundings.
You can spot several species of fish and birds at the lake, making it an ideal destination for nature lovers and wildlife enthusiasts. Adventure seekers can check out trekking and mountain biking activities around the lake.
Popular Sightseeing Places in Coorg that can be visited with this package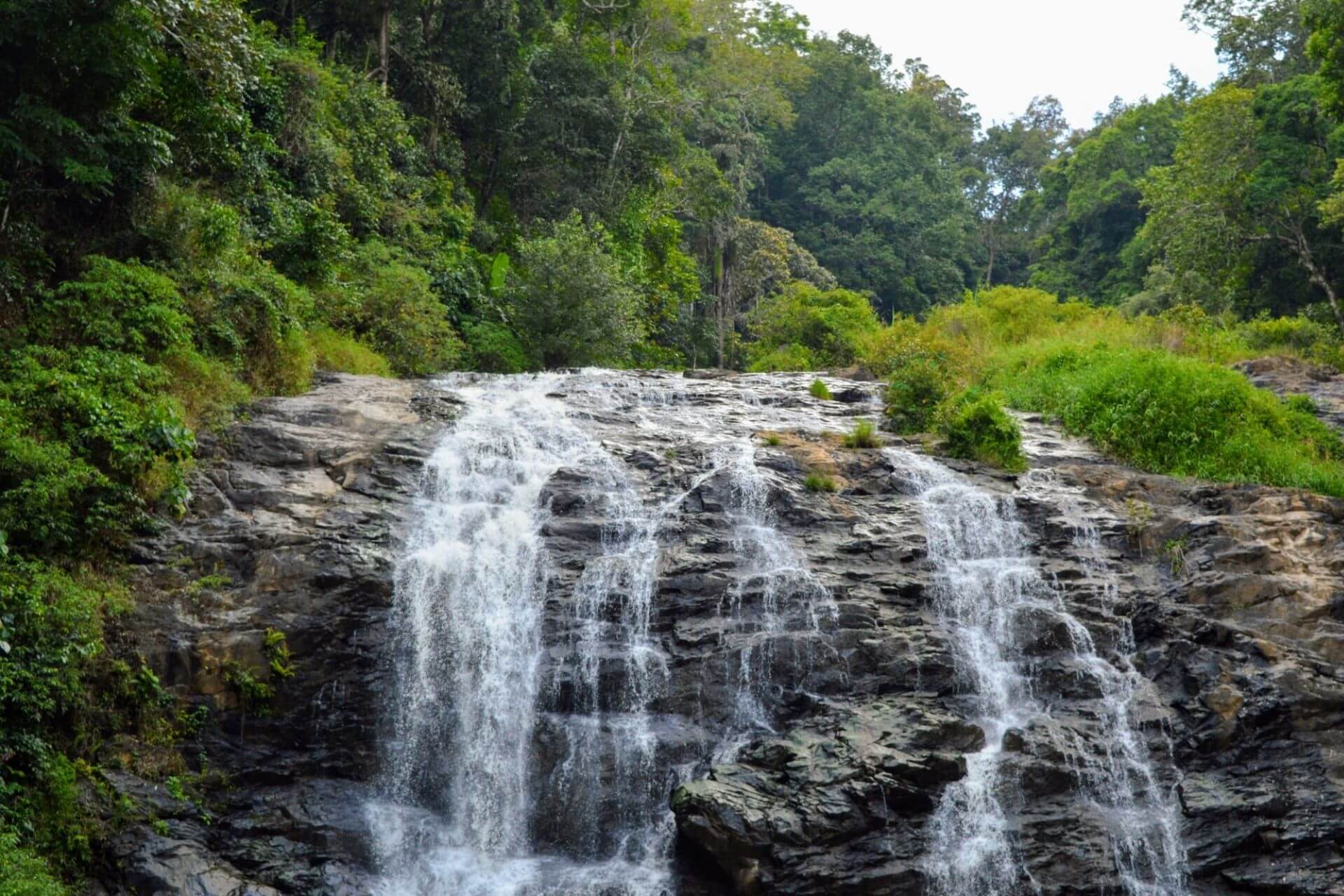 Abbey Falls offers a breathtaking view of nature's beauty. The waterfall, surrounded by lush greenery, gushes down from a height of 70 feet, making it an ideal place for photography and rejuvenation.
You can enjoy the aroma of coffee and cardamom plantations on the narrow path leading to the mesmerizing waterfalls. You can also dip in the falls and enjoy the serene surroundings.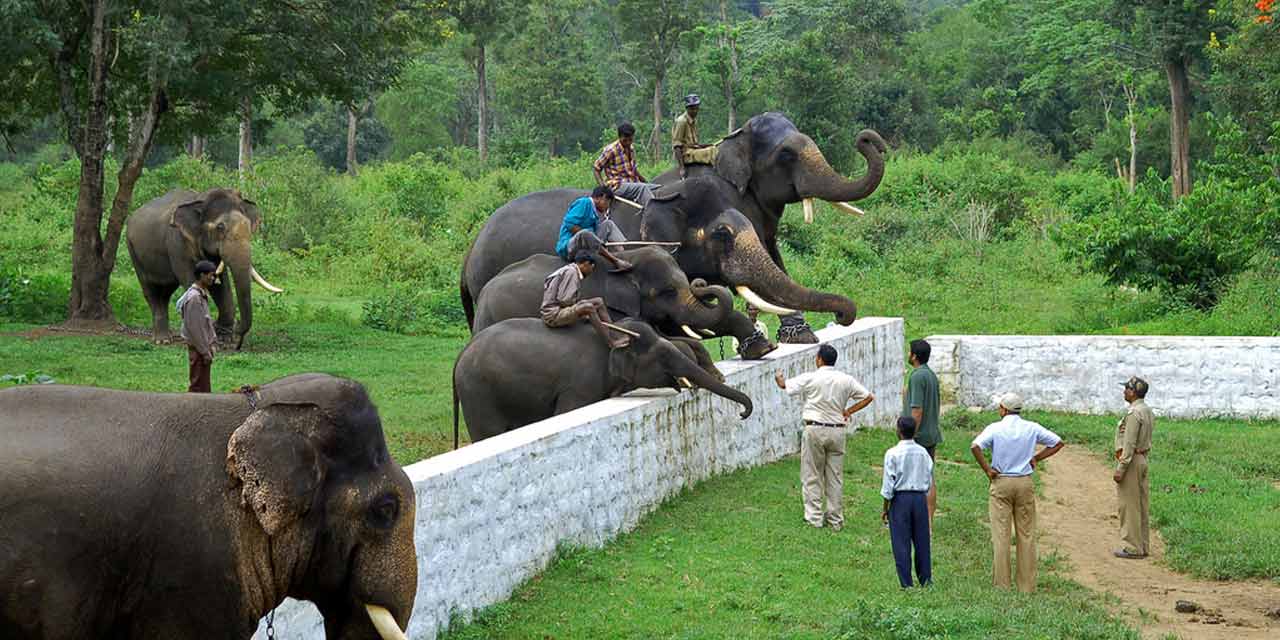 Dubare Elephant Camp is a popular eco-tourist spot where visitors can experience the thrill of interacting with elephants. You can admire the elephants at close quarters by participating in various activities such as riding, feeding, and bathing the elephants.
You can also learn about their lifestyle and behavior from the camp's trained staff. Adventure enthusiasts can check out coracle rides, river rafting, and jungle safari.
Brahmagiri Wildlife Sanctuary is a natural habitat for various endangered species of flora and fauna. Spread over a vast expanse of 181 sq km, it is a perfect retreat for nature lovers.
You can take a thrilling Jeep safari and spot animals like the Sloth Bear, Barking Deer, and Lion-Tailed Macaque. The sanctuary is also home to several unique bird species, making it a heaven for bird watchers.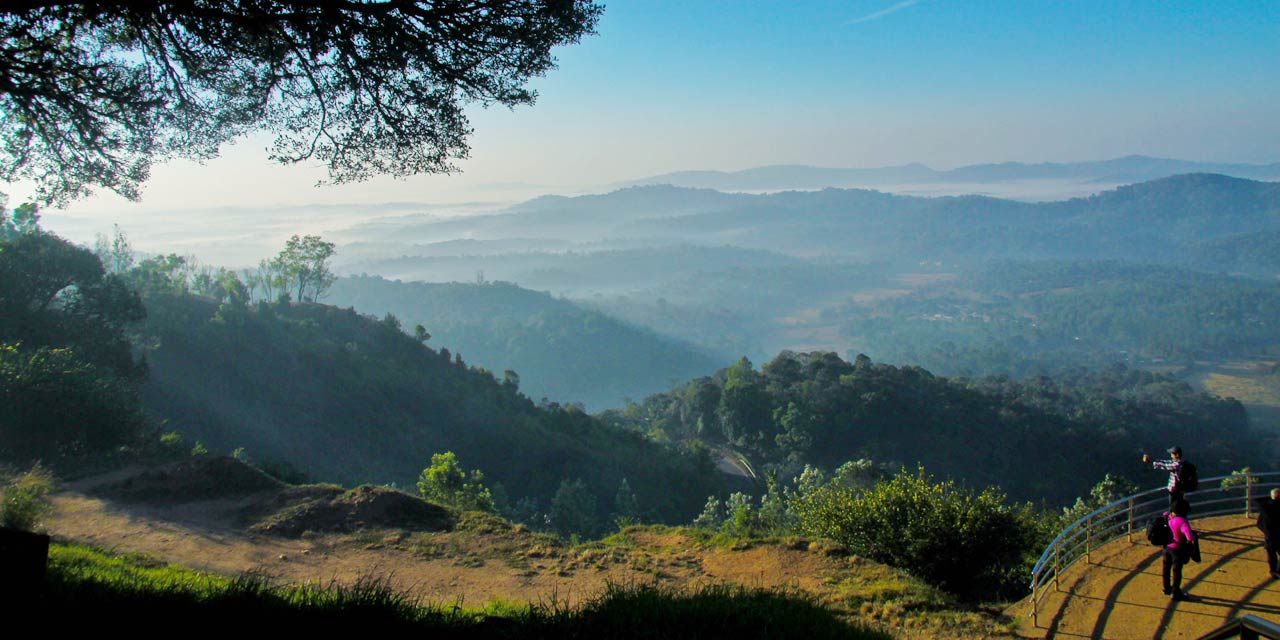 Raja's Seat is a popular tourist attraction in Coorg known for its stunning sunset views. It was once a favorite spot of the kings of Kodagu, who came here to enjoy the sunset views and scenic beauty.
You can enjoy the peaceful and serene atmosphere in the garden here, and admire the beautiful flowers. Children will enjoy the musical fountain and the toy train ride around the garden.
Madikeri Fort is a historical monument with intricate carvings and impressive architecture that offer a glimpse into the region's past. You can take a stroll through the fort's vast grounds and explore the museum's collection of artifacts, weapons, and other items from the past.
You can also visit a prison, Church, temple, and library within the fort premises. History and architecture enthusiasts will enjoy visiting the fort.
Popular Sightseeing Places in Mysore that can be visited with this package

Mysore Palace, also known as Amba Vilas Palace, is a breathtaking architectural masterpiece. It is one of Mysore's most visited tourist attractions. Architecture lovers can admire the palace's Indo-Saracenic style of architecture.
Constructed by the Wodeyar dynasty, the palace houses several exquisite paintings, artifacts, and royal possessions. You can witness the palace's grandeur through its intricately designed halls, royal corridors, and ornate ceilings.

Chamundeshwari Temple is a famous Hindu temple dedicated to Goddess Durga. The temple is among the finest examples of Dravidian architecture, adorned with intricate carvings and murals.
You can hike 1000 steps or drive up the hill to reach the temple and witness the stunning panoramic view of Mysore city from the hilltop. You can also view the gigantic statues of Nandi and Mahishasura on the temple premises.

St. Philomena's Church reflects Mysore's rich cultural heritage. You can admire the church's grand Victorian architecture and intricate details that offer a glimpse into the region's colonial past.
In this church, you can view the statue and remains of the Catholic saint, St.Philomena. The church's serene surroundings and peaceful atmosphere make it an ideal place for meditation and prayer.

Brindavan Gardens, a mesmerizing terraced garden, is a must-visit destination in Mysore. The garden is designed in the Mughal style with terraces, fountains, and pools, which are illuminated with colorful lights at night.
You can view several exotic plant species, including Cacti, Bougainvillea, and Bonsai. You will be spellbound by the musical fountains that offer a synchronized dance of water and music in the evenings.

Mysore Zoo is also known as Sri Chamarajendra Zoological Gardens. It is ranked among the oldest and most popular zoos in India. It is home to several species of plants and animals, including endangered species like the White Tigers, African Elephants, and giraffes.
You can witness the animals' natural habitat and learn about their behavior and lifestyle. The zoo also houses a library and a botanical garden with a variety of rare plant species.
Popular Sightseeing Places in Bangalore that can be visited with this package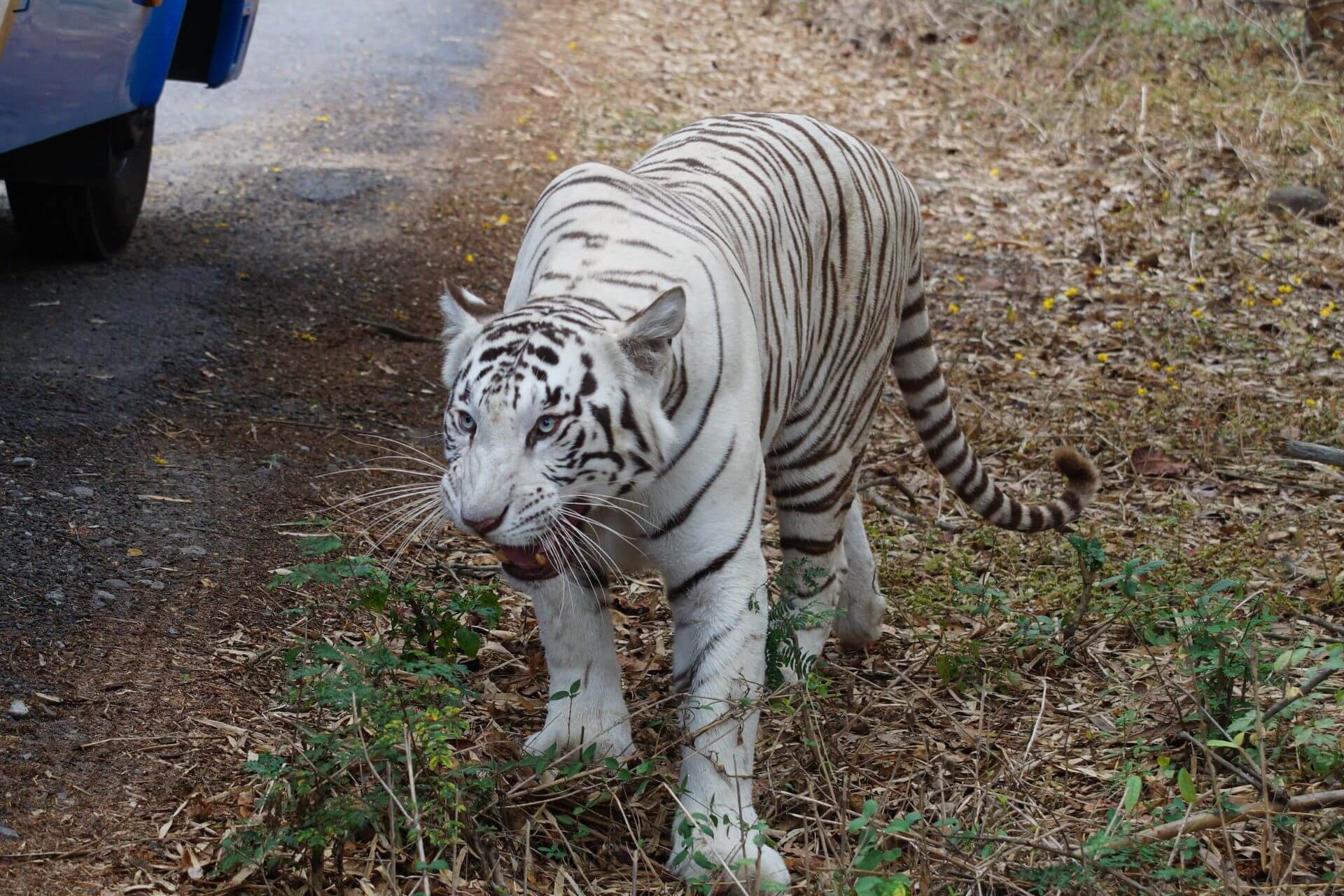 Bannerghatta National Park is a renowned wildlife sanctuary near Bangalore. It offers a unique wildlife experience with a safari ride through the dense forest, where you can spot tigers, lions, elephants, and other wild animals.
The park also features a butterfly park, a zoo, and an aquarium, making it a place for a perfect family outing. Adventure enthusiasts can check out the several trekking trails and camping opportunities in the park.
Lalbagh is a popular tourist destination in Bangalore known for its lush greenery and botanical wonders. The garden features over 1,800 species of plants, including exotic flora from countries such as Persia, France, and Afghanistan.
One of the main attractions here is a 3000-million-year-old rock. You can also check out a lake, an aquarium, and a beautiful glass house. You must not miss the flower shows conducted here every year.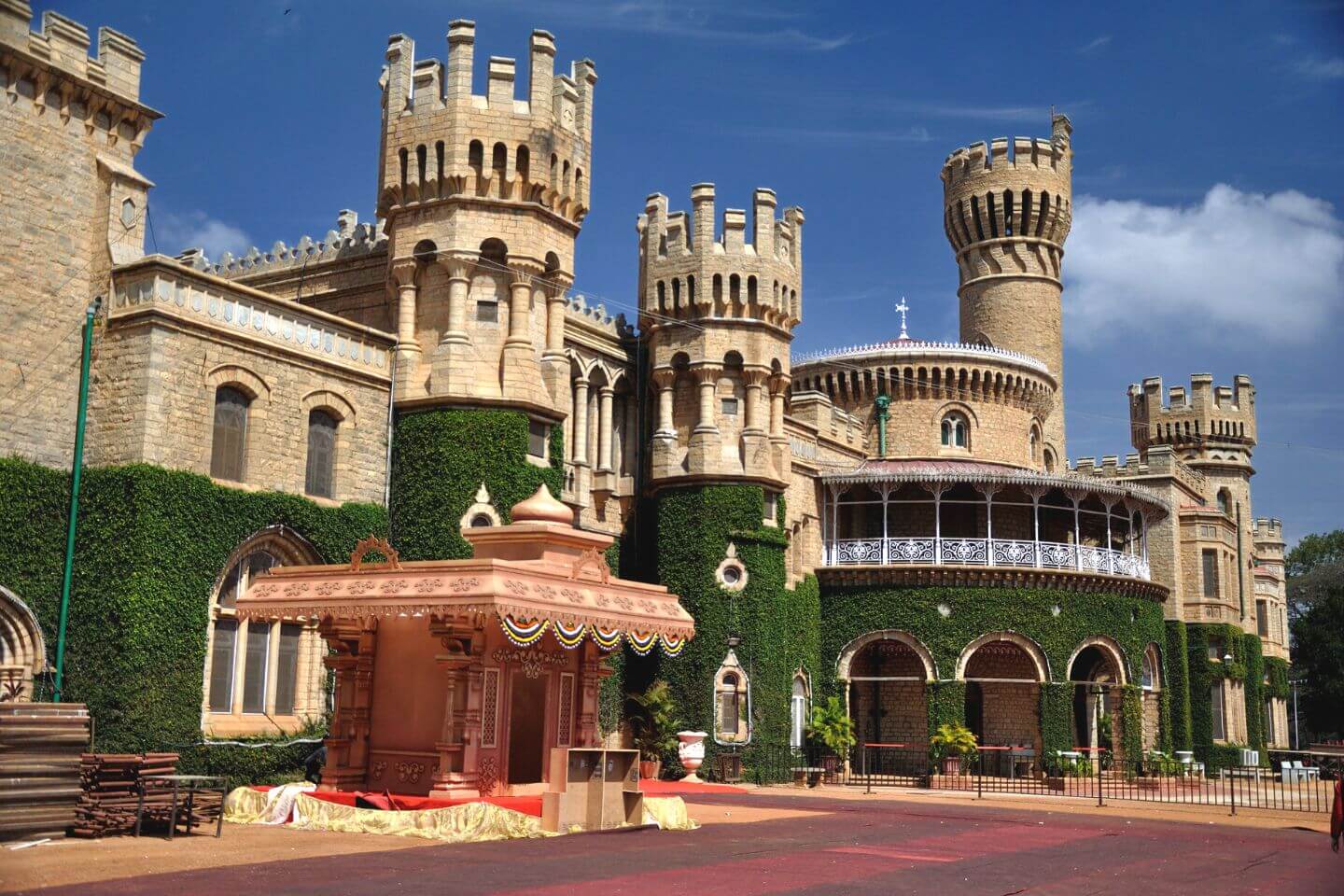 Bangalore Palace was built in Tudor-style architecture in 1887. It perfectly blends elegance and royalty, boasting beautiful gardens, ornate wood carvings, and Gothic windows.
You can admire the intricately designed interiors, antique furniture, and royal artifacts, taking a step back in time. The palace is a popular venue for hosting cultural events, music concerts, and exhibitions.
Cubbon Park is a 300-acre public park known for its lush greenery and tranquil surroundings. You can enjoy a leisurely morning walk or jog along the well-maintained pathways and witness the beautifully landscaped gardens.
The park is home to over 6,000 trees and houses the country's second-largest aquarium. Children will enjoy the Toy Train ride through the park. You can also check out a dancing fountain and a lotus pond.

Jawaharlal Nehru Planetarium offers various educational and entertaining shows about astronomy, space, and the universe. You can witness the thrilling wonders of the cosmos and learn about celestial bodies, space missions, and cosmic events.
The planetarium also features a space museum, showcasing various artifacts related to space and astronomy, making it an exciting and informative experience for visitors of all ages.