Lush green valley, coffee plantation, misty landscape, and fascinating views define Coorg. Also called the Scotland of India, Coorg is a hilly region located in Karnataka. The striking natural beauty of this hill station attracts a large tourist crowd in all seasons.
From awe-inspiring mountains, adventurous terrains, unseen wonders, and a pleasant environment, Coorg has everything one can expect from a perfect weekend getaway destination. In addition to the views and atmosphere, this quaint region is also known for its tranquility as well.
People looking to spend some peaceful time away from the city's chaos will find it an ideal spot to relax and unwind. Whether you are planning a weekend getaway trip or a family vacation to a serene spot, Coorg is definitely your best choice. Below we have compiled a list of the top tourist attractions in Coorg you must visit on your 3-day trip. Let's take a look:
Coorg Places to Visit in 3 days
Day 1 Coorg Places to Visit
Tibetian Monastery / Golden Temple
Nisargadhama Forest Park
Dubare Elephant Camp
White Water River Rafting at Barapole River
Day 2 Coorg Places to Visit
Talakaveri Temple / Waterfalls
Triveni Sangam
Sri Bhagandeshwara Temple
Raja's Seat
Madikeri Fort
Day 3 Coorg Places to Visit
Omkareshwara Temple
Abbey Falls
Harangi Dam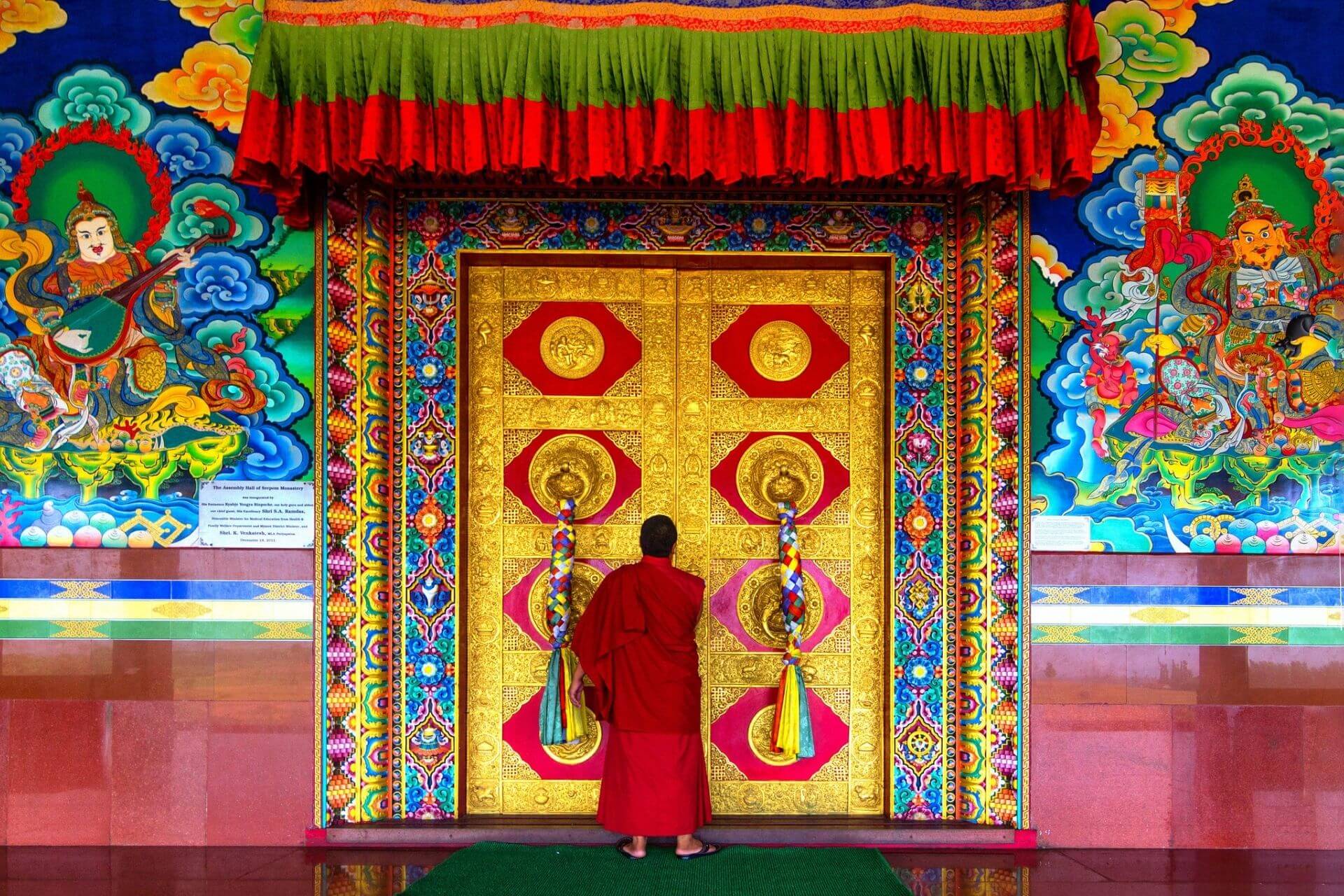 Among the best places to visit in Coorg is the Golden Temple or Namdroling Monastery settled in Bylakuppe. It's a beautiful Buddhist Monastery that serves as a spiritual attraction for tourists and provides a home to more than 5000 monks and nuns.
Perched 34 km away from the center of Coorg, the Namdroling Monastery is considered as the largest teaching center for Buddhists. The prime highlight includes the Lord Buddha statue in the center with the idols of Lord Padmasambhava and Lord Amitayus on either side.
You will be mesmerized to see the Tibetan architecture along with outdoor walls that are decorated with colorful murals. There are also some paintings adorning the walls of this monastery to make it look even more stunning. All these paintings represent gods and demons from Tibetan Buddhist mythology.
Surrounded by a calm atmosphere, the Namdroling Monastery not only draws Indian tourists but is also visited by foreigners for enlightenment and learning purposes. Watching the monks meditating and doing regular work is undoubtedly an exciting sight. It is said that the monastery also conducts a one-month retreat session every year, which is believed to be a great time for people who want to de-stress their minds and enjoy some time away from their stressful lives.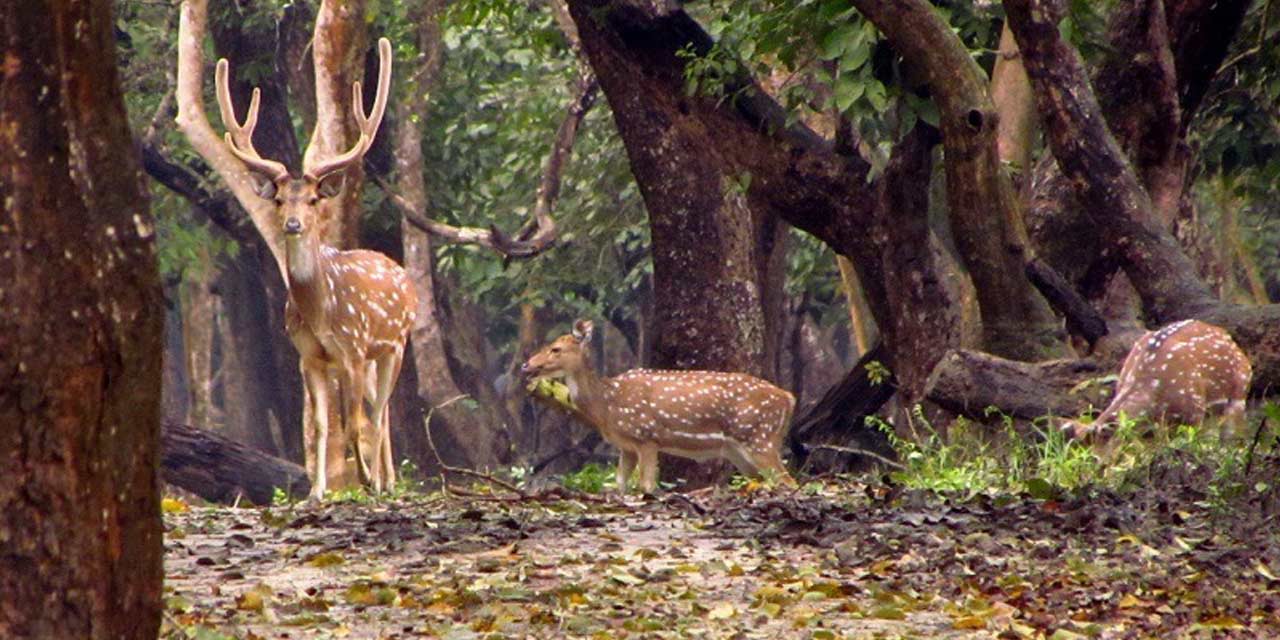 Lying on a breathtaking Nisargadhama Island is the Nisargadhama Forest Park which cannot be missed at any cost when you're on your Coorg tour. Perched at a distance of 28 km from the little hamlet, the Nisargadhama Forest Park is undeniably a popular weekend getaway that offers a laid-back atmosphere along with an alluring natural setting to people of all ages.
Here you can admire the river Cauvery flowing through the dense forest, dance to the tunes of birds chirping, or simply look at the sky filled with sparkling stars at night. The choice is yours!
Established in the year 1989, the Nisargadhama Forest Park also presents an excellent opportunity for tourists to get one step closer to nature. It serves as a fantastic picnic spot for families planning a trip to the town with their loved ones and has been attracting a huge influx every year for decades now.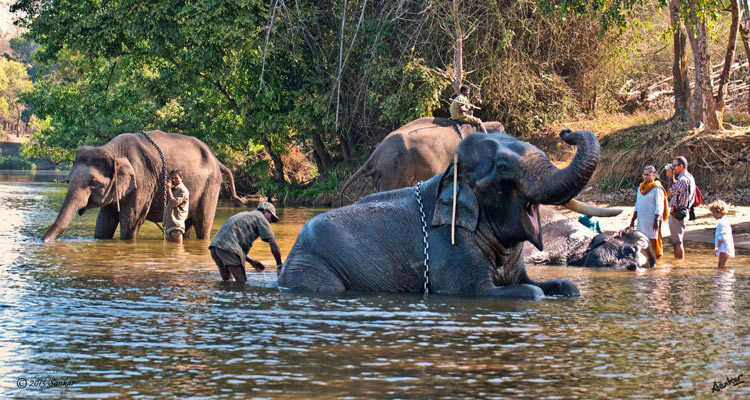 Kids will love this spot. Situated on the banks of River Cauvery, the Dubare Elephant Camp features over 150 elephants which are bathed and fed by their mahouts every day. Not only can you see the elephants here, but this place also allows you to know everything about the different elephant species, their biology, and history. Don't hesitate to ask the naturalists to give some useful insights in case you're interested in learning more about this majestic creature.
In addition to the elephants, the Dubare Elephant Camp is also home to an extensive variety of flora and fauna. Other recreational activities such as trekking, river rafting, and bird watching are also available at the site for your utmost enjoyment. You can also plan to tour the entire jungle area to get a better view of the flora and fauna.
4. White Water River Rafting
If adventure is your thing, you should definitely give a shot to the white-water river rafting in Coorg. The Barapole River, which is considered as the best place for trying your hand at a dauntless session of river rafting in this hill station, offers a golden opportunity for adventure junkies to skyrocket their adrenaline levels as it possesses rapids of grade V flow.
One can also visit the Dubare River for a still water river rafting experience. It's great for all those who are new to this outdoor activity. And the plus point about visiting this river is that you don't need any special training to engage in an enthralling expedition. As the water flows calmly through the river, you can admire the natural beauty along with witnessing the one or two animals in their habitat.
To enjoy it to the fullest, it is recommended to enjoy river rafting in the monsoon season. However, if you happen to visit this tourist destination in summer or winter, you can also have a gala time.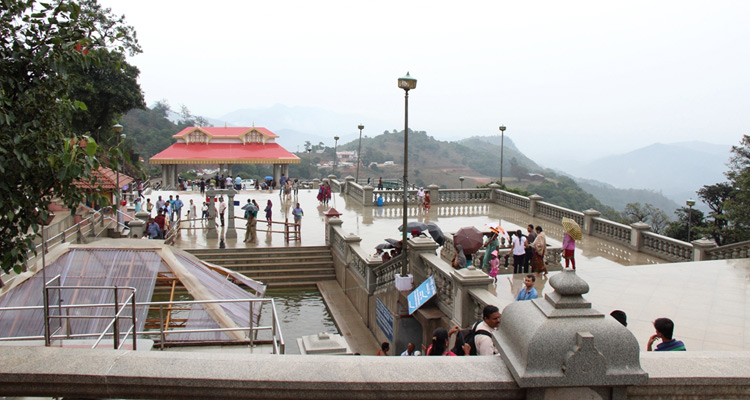 Widely known as the source of river Kaveri, Talakaveri or Talacauvery, nestled on the Brahmagiri hill and 48 km drive away from Madikeri, holds religious significance among the locals and tourists alike. There is a square tank from where the river Kaveri emerges as spring and then disappears to re-emerge at Nagathirtha to combine with Sujyoti and Kannike river at Triveni Sangam. The place also features a small temple at a height of 1276 meters next to the tank and it is dedicated to the Goddess Kaveriamma.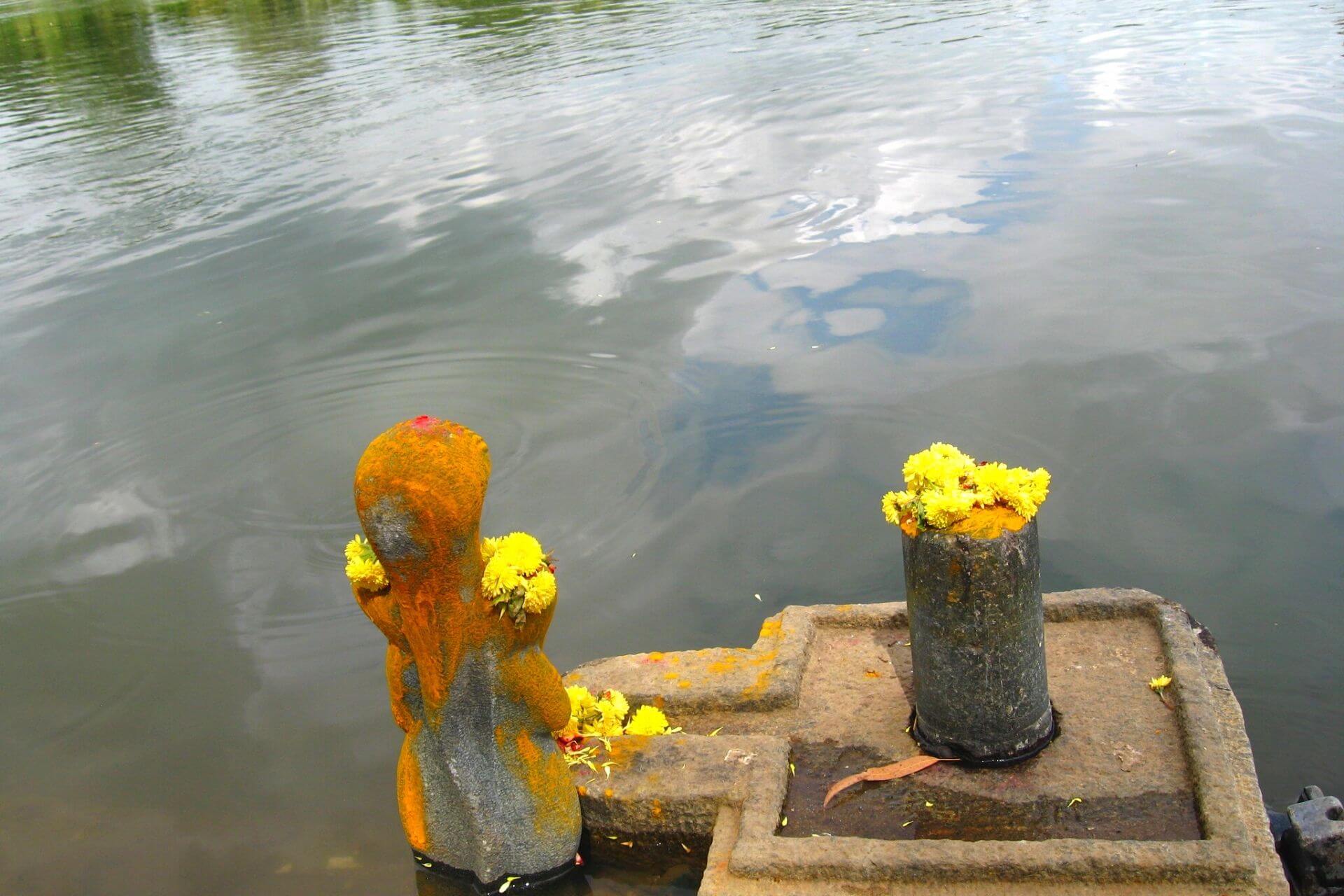 Be sure to explore the unexplored beauty of the Triveni Sangam in Coorg to see what nature has given you. Also referred to as Bhagamandala Triveni Sangam, the Triveni Sangam is a worth-visiting place for tourists of all kinds, whether you're on a leisure holiday, an adventure-filled vacation, or a religious tour.
Perched 35 km away from Madikeri, it's a kind of spot where you can not only soak in the vibes in a calm and peaceful atmosphere but also enjoy a refreshing dip in its holy water. It is believed that taking a bath here helps people to get rid of their sins and also makes a positive impact on their inner souls.
The holy and divine site situated in the western ghats of Karnataka, Sri Bhagandeshwara Temple is a several years old temple that is dedicated to the Hindu community and has a presiding deity of Lord Bhagandeshwara, who is also believed to be an incarnation of Lord Shiva. Several other deities such as Lord Narayana, Lord Subramanya, and Lord Ganesha have also been kept in the temple to be worshipped by the devotees.
Please note that the temple hosts the celebration of the Maha Shivaratri festival every year in the month of February or March with great zest and endeavor. To celebrate it, people from the neighboring areas visit it, so you can expect to see a crowd at this time. The Sri Bhagandeshwara Temple doesn't charge anything from its visitors and is open on all days from 6:00 AM to 1:30 PM and then from 3:00 PM to 8:00 PM.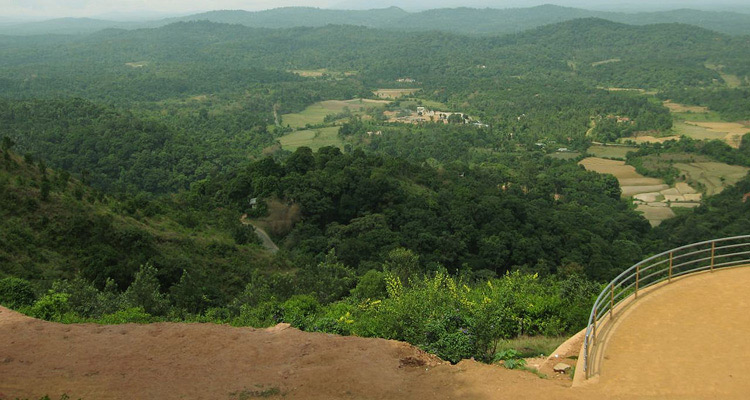 Visit Raja's Seat to enjoy the jaw-dropping views of this hill station. Encompassed by verdant mountains, towering hills, green valleys, and paddy fields, the Raja's Seat is a beautiful place in Madikeri that presents its tourists with a refreshing setting and soothing environment so that you can relax, unwind, and spend some time away in tranquility.
The place got its name from the fact that it was earlier visited by the kings of Coorg. Today, it serves as a major attraction point for all age groups. To make the most of your visit to this location, you should plan to explore its beauty either in the early morning or during sunset. At both times, the place looks even more mesmerizing with the golden hues of the sun spreading all over the area. One can also sit in the toy train with their children to enjoy a complete tour of the Raja's Seat and the surrounding garden.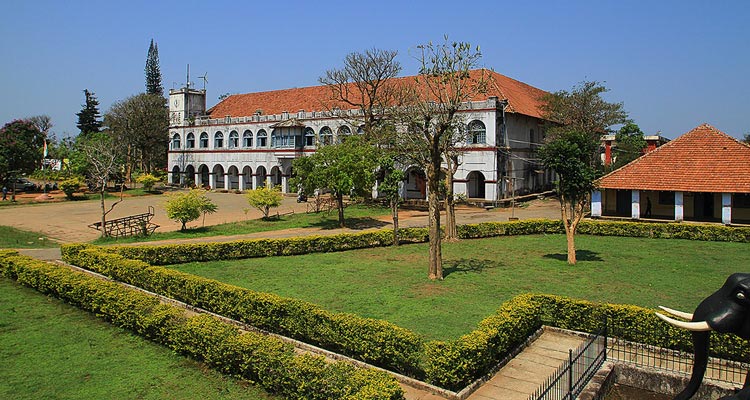 Don't miss this popular attraction when you're exploring the famous sightseeing places in Coorg. Located in the center of Madikeri town amidst the lush greenery, the Madikeri Fort is an ancient structure that welcomes people from all over the world to take a dig into the past and learn more about the bygone era.
Featuring a stunning architecture that retains its old-world charm until today, the Madikeri Fort is a two-stories heritage property that defines the beauty and culture of this hill station in its own way. The moment you enter its building, you'll see 2 life-sized statues of elephants along with a museum, temple, prison, church, and a library that draws history buffs in large numbers every year. There is also a sculpture of a tortoise that is a sight to behold.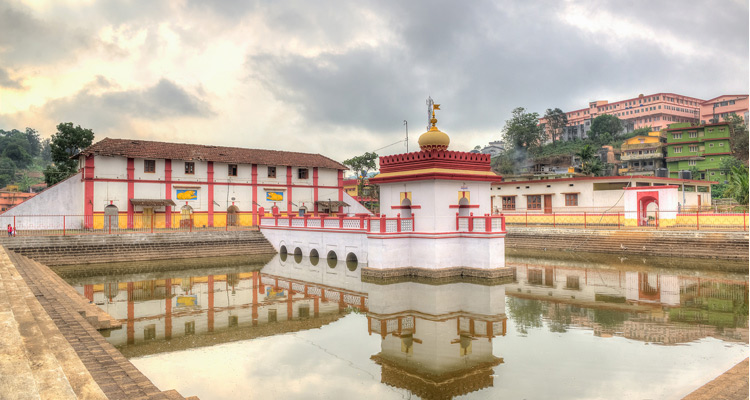 The next tourist destination that you can explore on your 3-day visit to Coorg is the Omkareshwara Temple. Built in the year 1820 by King Lingarajendra II, the Omkareshwara Temple is a Hindu temple that has been catching the attention of devotees from far and near seeking the blessings of Lord Shiva.
It's an ancient site that boasts Islamic-style architecture and is shaped like a typical mosque. Here you will also see a large water tank within the premises that houses many freshwater fishes playing with each other. The visitors are allowed to feed the fishes on their way to the temple. This holy spot doesn't require any entry fee even from foreigners and it takes nearly half an hour to roam around the entire temple.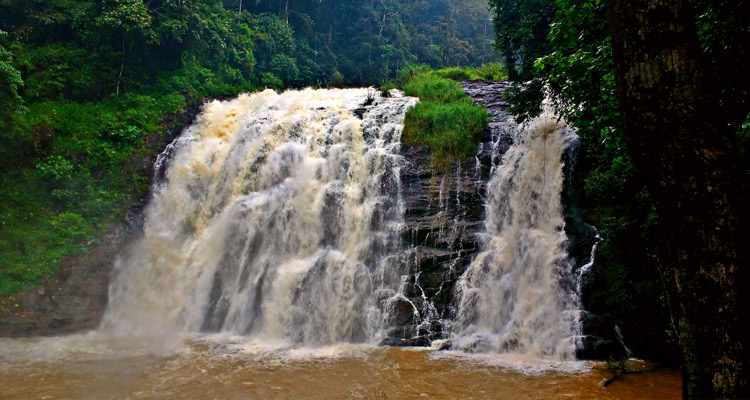 Wake up early in the morning to enjoy the magnificent natural phenomena of a cascading waterfall falling from the 70-feet cliff. It's the most beautiful and significant waterfall in Coorg that is widely famous among the locals and tourists for its unparalleled charm and has some stunning views to offer for sightseeing lovers, wanderers, experience seekers, and nature admirers.
Encompassed by verdant landscapes, the Abbey Falls promises to delight people of all ages with a kind of experience that cannot be simply put in words. Here you can indulge yourself in photography along with experiencing a plethora of other activities including trekking and a detailed tour of the coffee and cardamom plantations.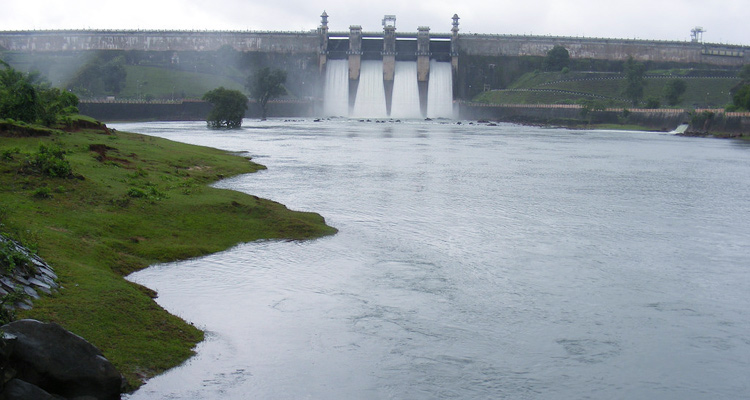 All those who are seeking some peace and solitude away from the maddening crowd can head towards the Harangi Dam in Coorg. Situated in the Hudgur Village, the Harangi Dam is an unexplored destination that offers a perfect weekend getaway retreat to people looking to spend some time in a relaxed atmosphere surrounded by mesmerizing natural settings.
You will be greeted by a gentle breeze blowing your hair in the air as you enter the location. The soothing environment will please your senses and the picture-perfect backdrop will allow you to click some pictures to cherish them for a lifetime. Plan your visit during the monsoon season i.e., between August and September to enjoy your visit to the fullest. Because, this time, the region receives heavy showers of rains and the dam remains filled with water.
13. Shopping
Shop until you drop! Famous for its coffee and other species such as cardamom, pepper, mint, bay leaves, garlic, oregano, etc., Coorg presents its tourists with numerous opportunities to shop around and buy some excellent quality spices for their loved ones back home. It's also a place where honey is grown in abundance, so if you're looking to taste honey with its real essence, this is the place for you.
Here you can also stroll around to purchase a variety of other items. These include silk sarees, Tibetan artifacts, sandalwood crafts, ethnic jewelry, mythological figures, imprinted tables, stationery products, dinner gongs, and many more. For chocolate lovers, there is a shop that sells a variety of delicacies made of the finest assorted local handmade chocolates. These chocolates taste so good that they melt in the mouth before you start chewing them.
---
Coorg is called the Scotland of India for good reasons. There is history, nature, adventure, serenity, wildlife, water, and just about anything a tourist wants in a tranquil tourist destination. If you are planning a visit to Coorg, add the above-mentioned destinations to your travel bucket list to enjoy the best vacation of your life.
You can also explore our all-inclusive Coorg tour packages to have a gala time on your Coorg tour at pocket-friendly prices. We at Coorg Tourism, a division of Holidays DNA, offer the best of our services to our tourists to bring a smile to your face. Our team of travel experts also assists people in shortlisting the package along with creating an itinerary that helps you cover the top sightseeing places in Coorg.
There is also a list of top car rental companies in Coorg from where you can book a cab to travel leisurely within the hill station. What else? If you wish to know more about us, please fill out the Contact Us form.